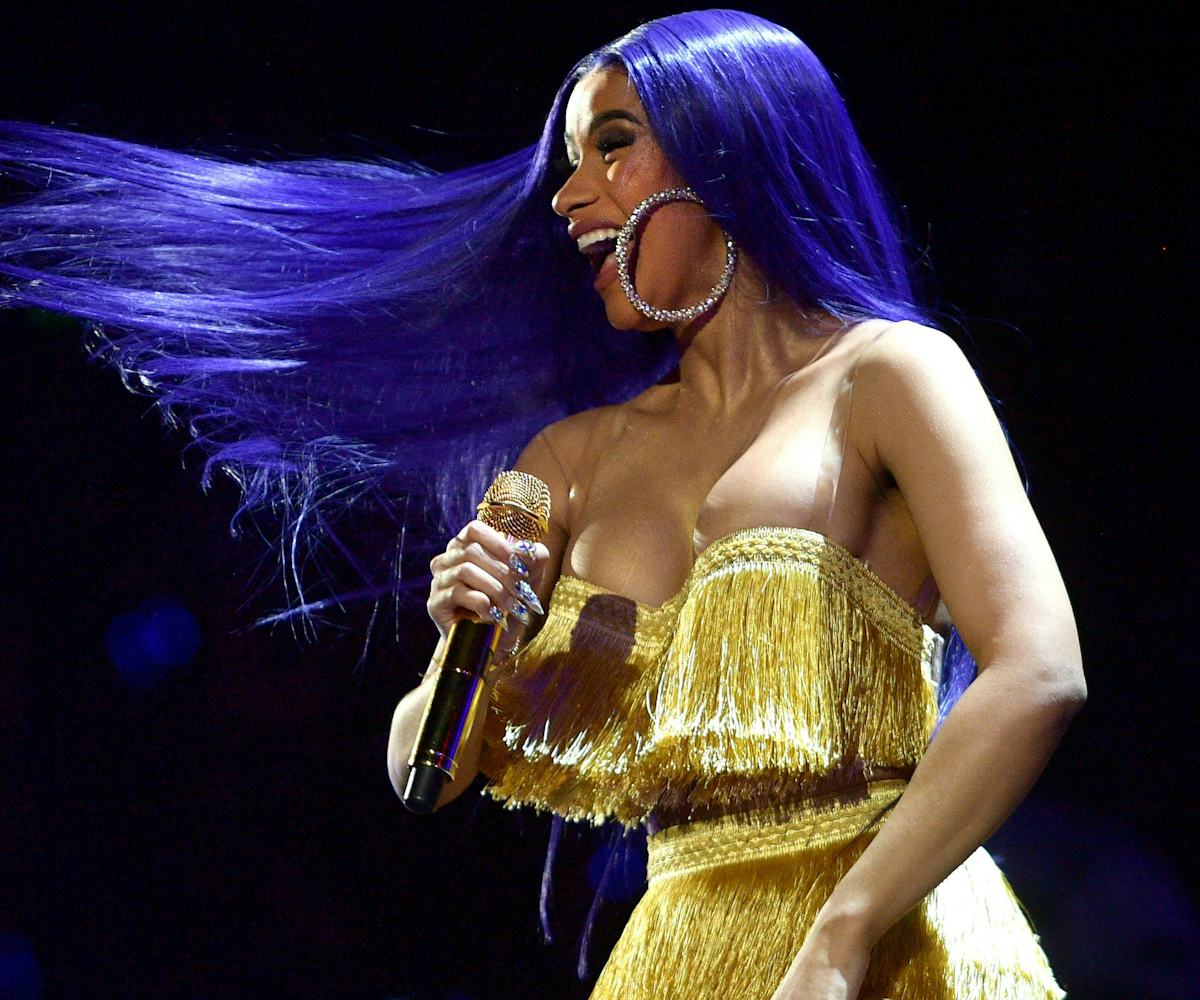 Photo by Matt Winkelmeyer/Getty Images
Apparently, Cardi B Is Too Busy To Go To Court
She missed the court date for strip club fight case
Cardi B didn't show up to her scheduled court date, because, according to her lawyer Jeff Kern, she "is a fairly notable hip-hop artist" with too many things on her plate. According to Page Six, Kern told the judge presiding that "my client knew the date but there was a previously scheduled commitment for today and tomorrow."
It's not clear if Kern really thought that pulling the fame card would get Cardi off the hook. Her no-show was let off with a "stern warning," but Judge Sean Dunn warned that "it's very likely that the court will issue a bench warrant for her arrest" should she not show up to her new court date on December 7.
Cardi is scheduled to play Madison Square Garden on December 7 as part of Z100's Jingle Ball, but, hopefully, she'll grace the courthouse with her presence prior to the show so that matters aren't made worse. Though I'm pretty sure Camila Cabello and Calvin Harris, who are also scheduled to play, can hold down the fort while she gets her legal matters sorted.
Back in October, the "I Like It" rapper turned herself over to the police after alleged involvement in a strip club fight. At the time, she was charged with two misdemeanors, assault and reckless endangerment.