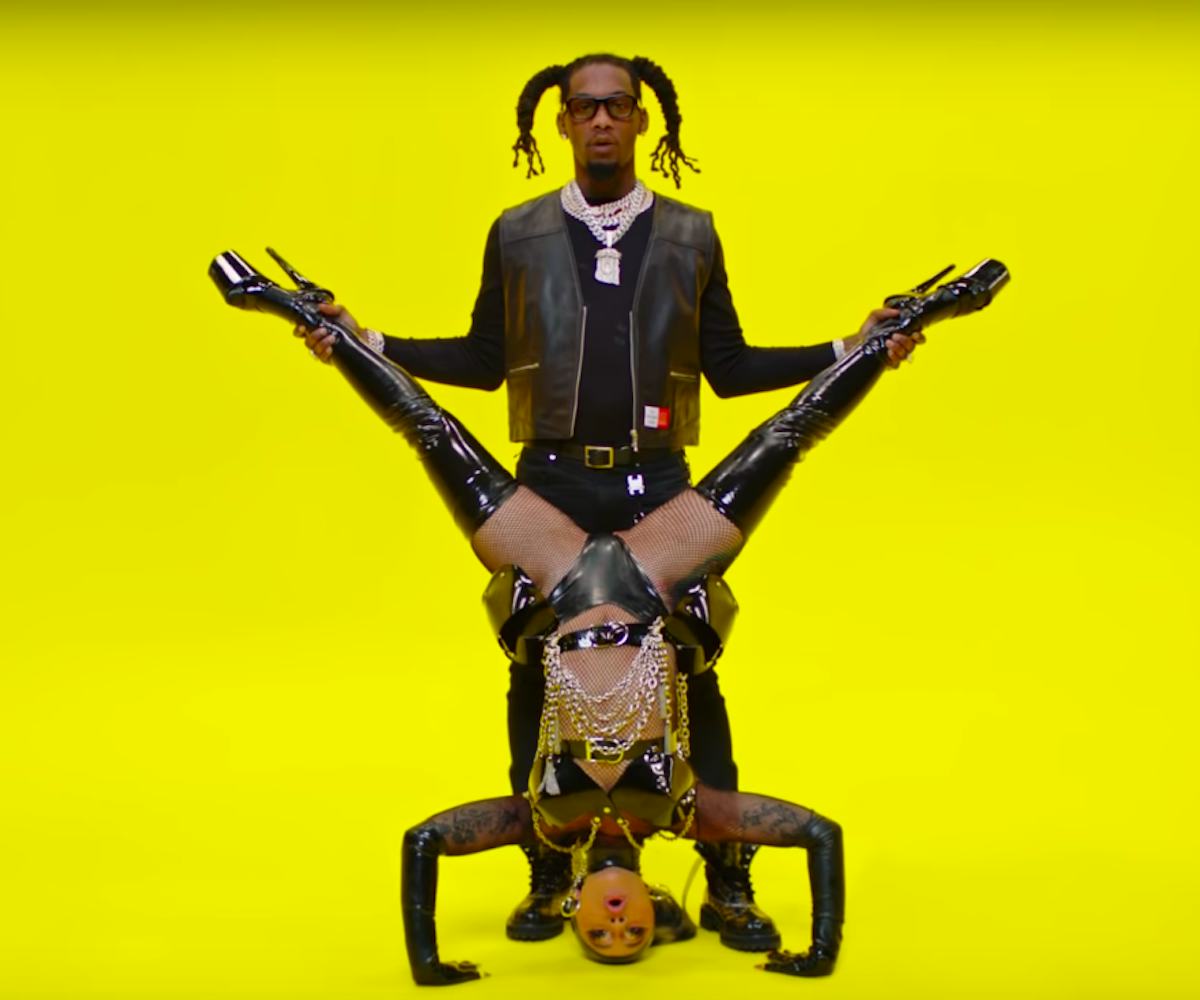 Photo Via YouTube.
Offset & Cardi B Get Kinky In New "Clout" Video
The vibe is BDSM… but make it trap
Remember Cardi B's verse in "Motorsport" when she said, "I get upset off/ I turn Offset on/ I told him the other day, man we should sell that porn?" Well, we may have just gotten a glimpse of what said porn might look like in the freshly released visuals for Offset's "Clout" video.
Set against a bright yellow motif, Cardi and Offset decided to adorn themselves in accoutrements that look ripped straight from a BDSM dungeon. There were more than a few fetishes represented that I could identify by name. The most obvious is a PVC/rubber fetish. Cardi wears a black vinyl number that includes thigh-high boots and a coned bra. Offset also sports some flared pants made of similar material. Then, there's the low-key sploshing scene where Offset takes a chainsaw to a multi-tiered cake. At one point, Cardi raps with her body buried under a pile of lemons, a nod to food play.
Fetishes aside, it doesn't take a body language expert to interpret their moves as sexual. Offset gets a good grip on Cardi's ass as he uses his other arm to hold her leg past his shoulder. In another scene, he sits in a chair as she straddles and twerks in his lap. Offset is named as one of the video's creative directors, so it's not far-fetched to think that he was possibly playing out a colorfully kinky fantasy with his wife. I don't hate it.
Check out the video for "Clout" below.