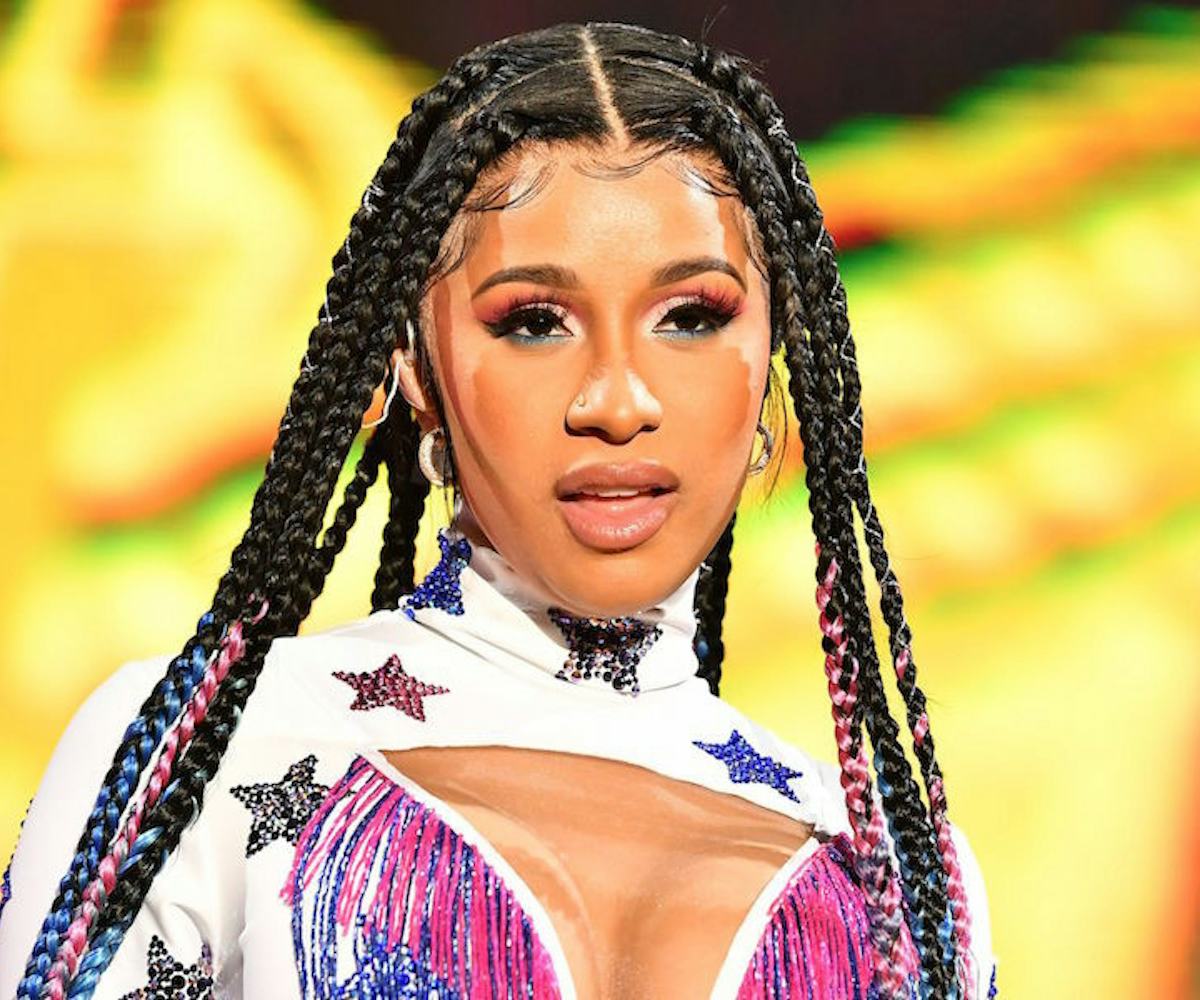 Photo by Earl Gibson III/Shutterstock
Cardi B Shared Which Powerpuff Girl She Identifies Most With During Court Deposition
The transcript for Cardi B's court deposition, for the $5 million lawsuit over the artwork used on her Gangsta Bitch Music Vol 1 mixtape, has been made public, and in it, she calls herself "a gangster" and states which Powerpuff Girls character she identifies with most.
When asked what she was trying to evoke on the album cover, Cardi responded, "I mean I am I am a gangster. Like, I feel like I am a gangster, like I'm a gangsta. You know? I'm a stand-up girl. You know what I'm saying." She continued, "Like I'm not a pretty girl, or I am a pretty girl. But I'm not like this, this pink girly girl... I'm like the Buttercup, you know? There's three powerful girls. There's Blossom and there's Bubbles and there's Buttercup, the green one. That's me. That's who I am."
Honestly, knowing which Powerpuff Girl someone aligns with reveals almost as much about their personality as their astrological sign. Of course, Cardi is Buttercup. The perfect answers didn't stop there, don't you worry. When asked what the reason was for her frequent work trips to California, Cardi served this: "Because I'm Cardi B." She's... not wrong!
Read more of the deposition over at The Blast.