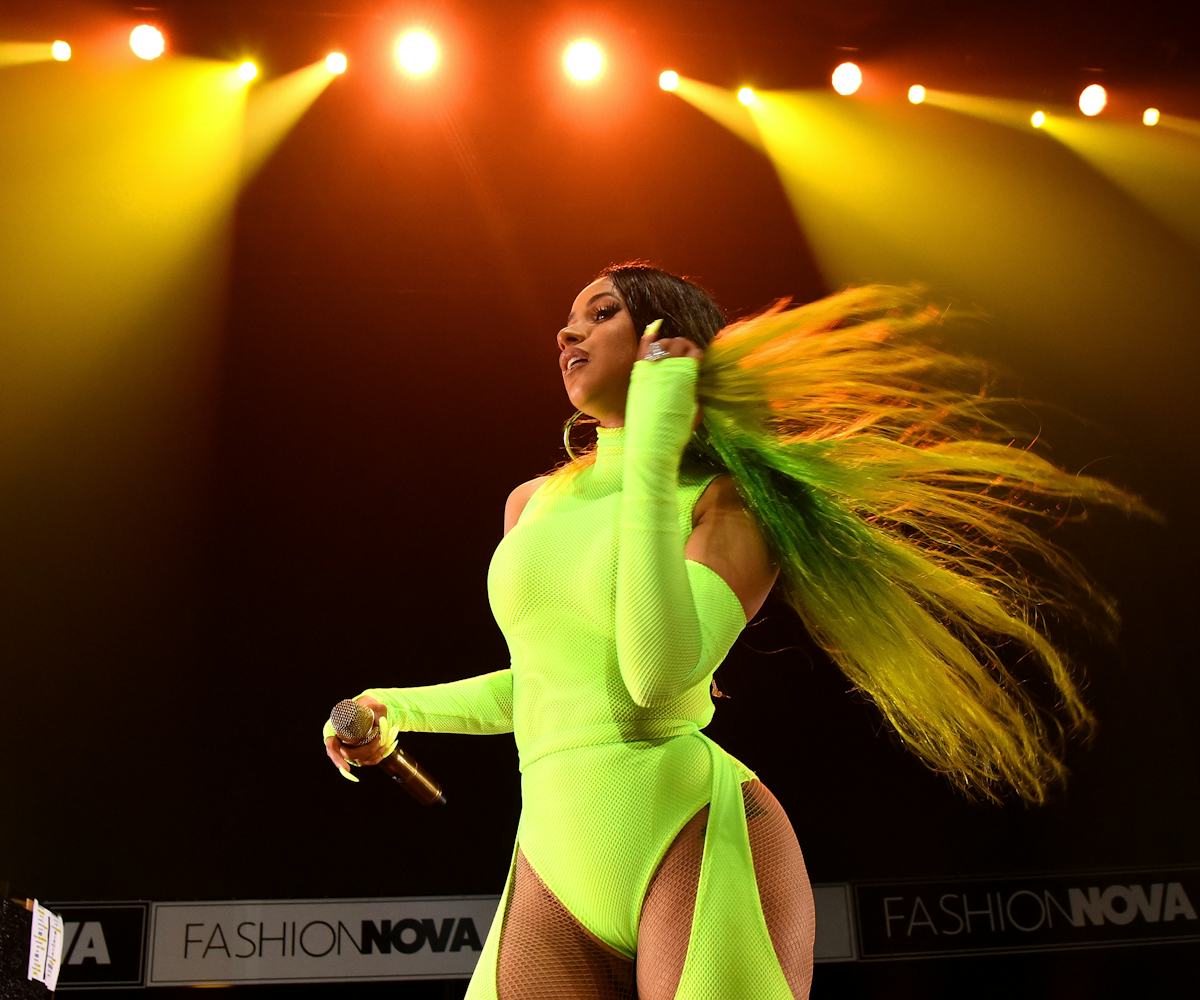 Photo by Presly Ann / Stringer / Getty Images.
Cardi B Is "Open To Violence" In New Clapback Single "Press"
The cover art sees her naked and handcuffed
Cardi B takes on the media and sets the record straight in her freshly released single, "Press." The message? She's "open to violence" and she "don't need more press."
The black-and-white cover art for the single has Cardi naked and handcuffed, being escorted out of a courtroom and swarmed by photographers with old-school cameras. The photo seems to be a nod to the '40s and '50s when mob bosses dominated news cycles, except here: Cardi is the head bitch in charge. The definitely aligns with "Press" lyrics like this one: "Murder scene, Cardi made a mess."
Cardi B has taken on a number of personas in her music, that I've taken the liberty of naming. There's Cardi the Lover, the one who uses songs like "Be Careful" and "Ring" to take us through the highs and lows of her relationships. There's Cardi Cash, who is focused on a check and nothing more (see: "Money"). There's also Cardi the Turn Up Queen, who blesses us all with feel-good party energy like she did on "I Like It." But my personal favorite is Clapback Cardi, the woman ready for war. The Bronx native is at her best, lyrically, when she leans into confrontation and vengeance. This is the energy that helped catapult "Bodak Yellow" to a number one hit; and before that helped "Foreva"—where she brags that she "ran down on that bitch twice"—become a fan favorite on her first mixtape.
Clapback Cardi is in full effect in "Press." Check out the single below.