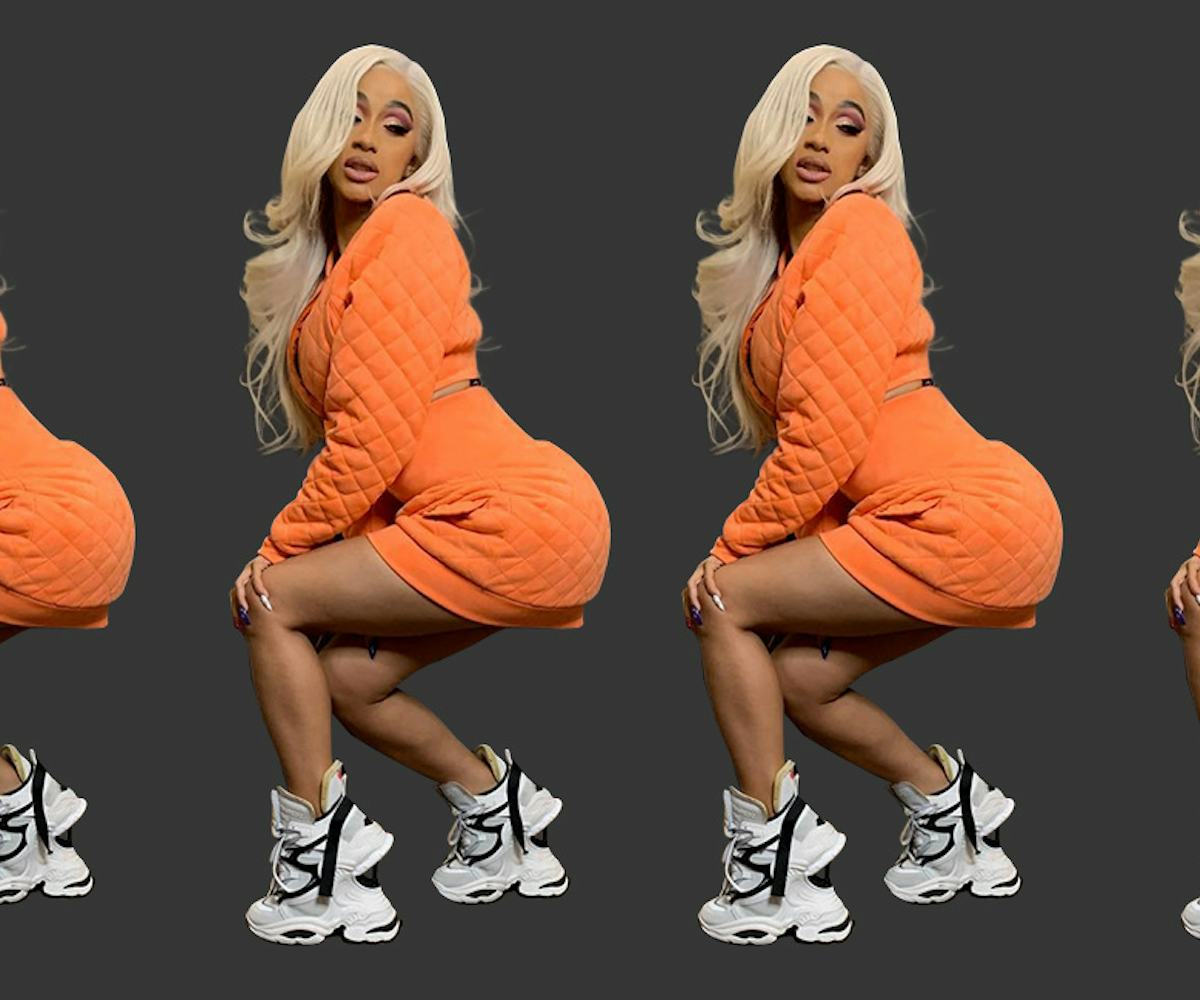 Photo via @iamcardib on Instagram
Cardi B Found The Ugliest Ugly Sneaker Imaginable
It's like they're giving birth to a second pair of uglier sneakers
Cardi B just took the ugly sneaker trend to the next level. In an Instagram post captioned "Bitch sit down before I sit you," Cardi poses in double-decker dad sneakers that have us questioning everything we've ever known about fashion.
It's like as if Stella McCartney platform sneakers and the Balenciaga Triple S trainers had a baby. Or if an ugly sneaker gave birth to another ugly sneaker.
Cardi tagged DSquared2 in her post, which reminded us that these double-decker kicks already made their way down the runway during Fashion Week. Dazed shared an image of the brighter colorway of the GIANT. It's a lot.
Not convinced about these? Take a look at some of our favorite "grandpa" kicks, which have a single layer of chunky madness, because, you know, we'd like to be able to walk in them and not just sit.