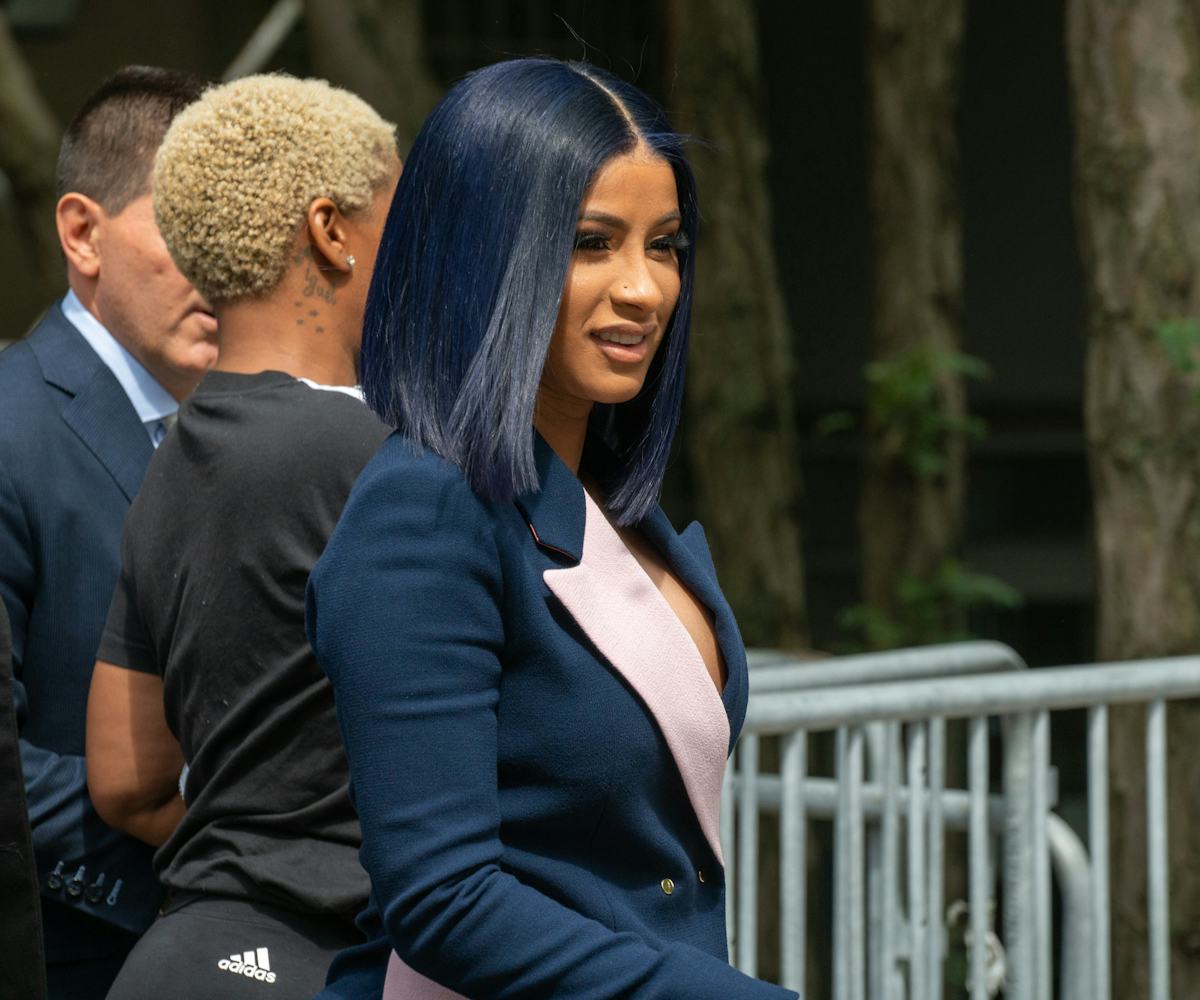 Photo by David Dee Delgado / Stringer / Getty Images.
This Is The Wrong Way To Get An Interview With Cardi B
When Cardi B said she didn't need anymore press, she meant it. A correspondent from Univision's pop culture show El Gordo y la Flaca learned that the hard way when she approached Cardi while the rapper was out with her father in New York.
Gelena Solano approached Cardi, who wasn't wearing any makeup at the time, and attempted to bond over their shared Dominican heritage. "Do you see how I look?" Cardi immediately fired back. When Solano didn't take the hint and kept pressing forward, Cardi tried once again to make the case for not being presentable before stalking off. "Don't do that to me," she said as she walked away.
Things escalated, though, when Solano turned her attention and the camera on Cardi's father instead. "Don't put my father on TV!" Cardi yelled at Solana. "My dad don't walk around with security and you don't know people that [could] harm my dad." She continued: "Don't come to me with cameras without me knowing. That's disrespectful. I'm with my child." At one point a secondary argument ensued with a male bystander who told Cardi to move out of the way of the sidewalk.
Cardi took to Instagram Live to recap the incident, and stood by her actions: "Don't put a camera in my face when I'm with my fucking kid, when I'm with my dad, or when I'm with my mom." That's that on that.