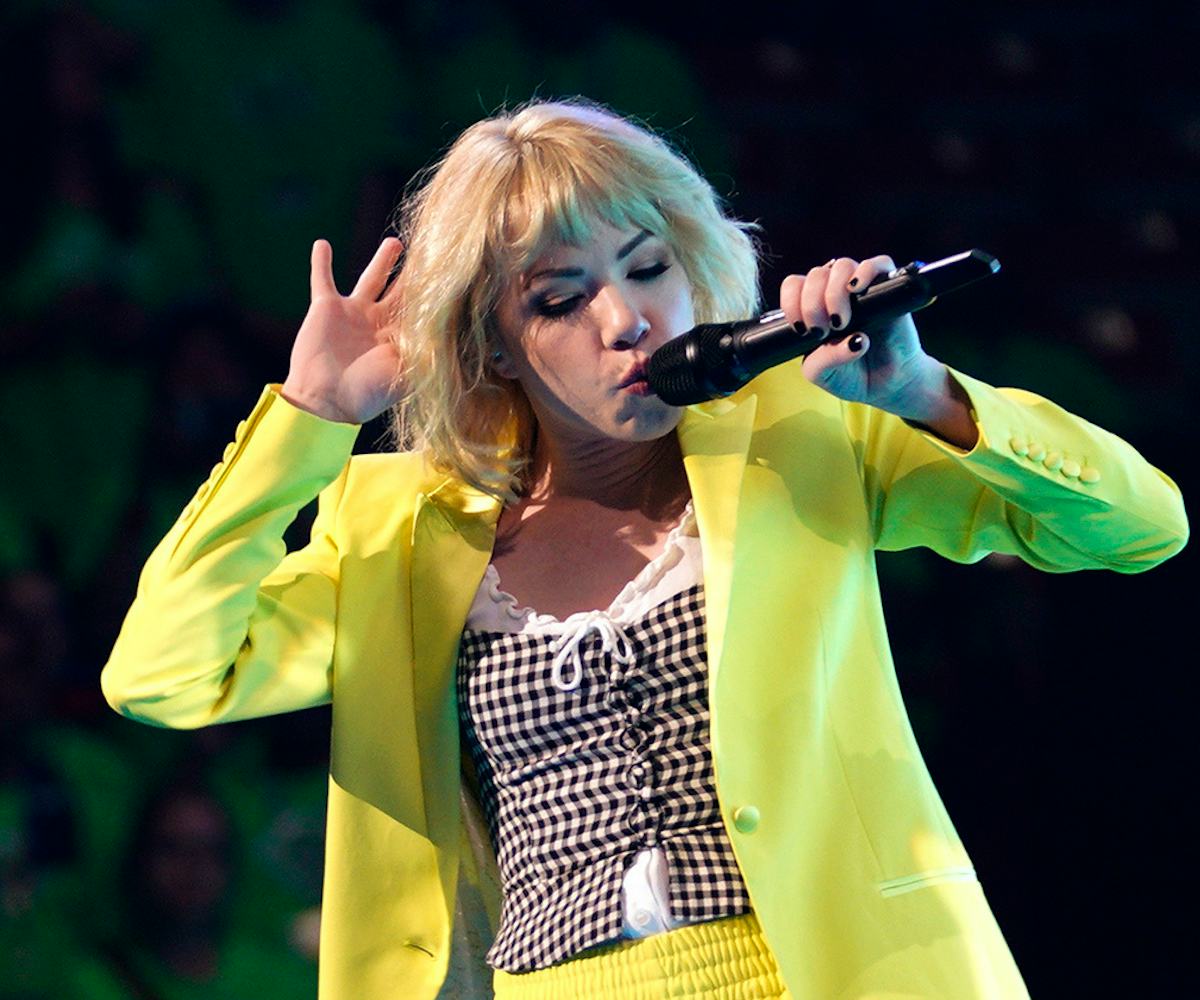 Photo by Rick T. Wilking/Getty Images
Carly Rae Jepsen Worries She's "Too Much" In New Single
Carly Rae Jepsen has released another song off of her forthcoming Dedicated, which is a little less carefree than the previous tracks she's dropped from the album. Titled "Too Much," the song shows Jepsen concerned that she'll scare off a potential new partner by feeling and doing too much.
A refrain throughout the song hears her asking if her actions are too much for the other person, saying that when she does things—like partying, drinking, dancing—she really does them. She warns her crush: "So be careful if you're wanting this touch/ 'Cause if I love you then I'll love you too much." The song is relatable to anyone with the beginnings of a crush, where you're worried that any sudden movement will scare the other person away.
Previously, Jepsen dropped "Now That I Found You,""No Drug Like Me," and "Julien." Dedicated releases next week, on May 17. Listen to "Too Much," below.