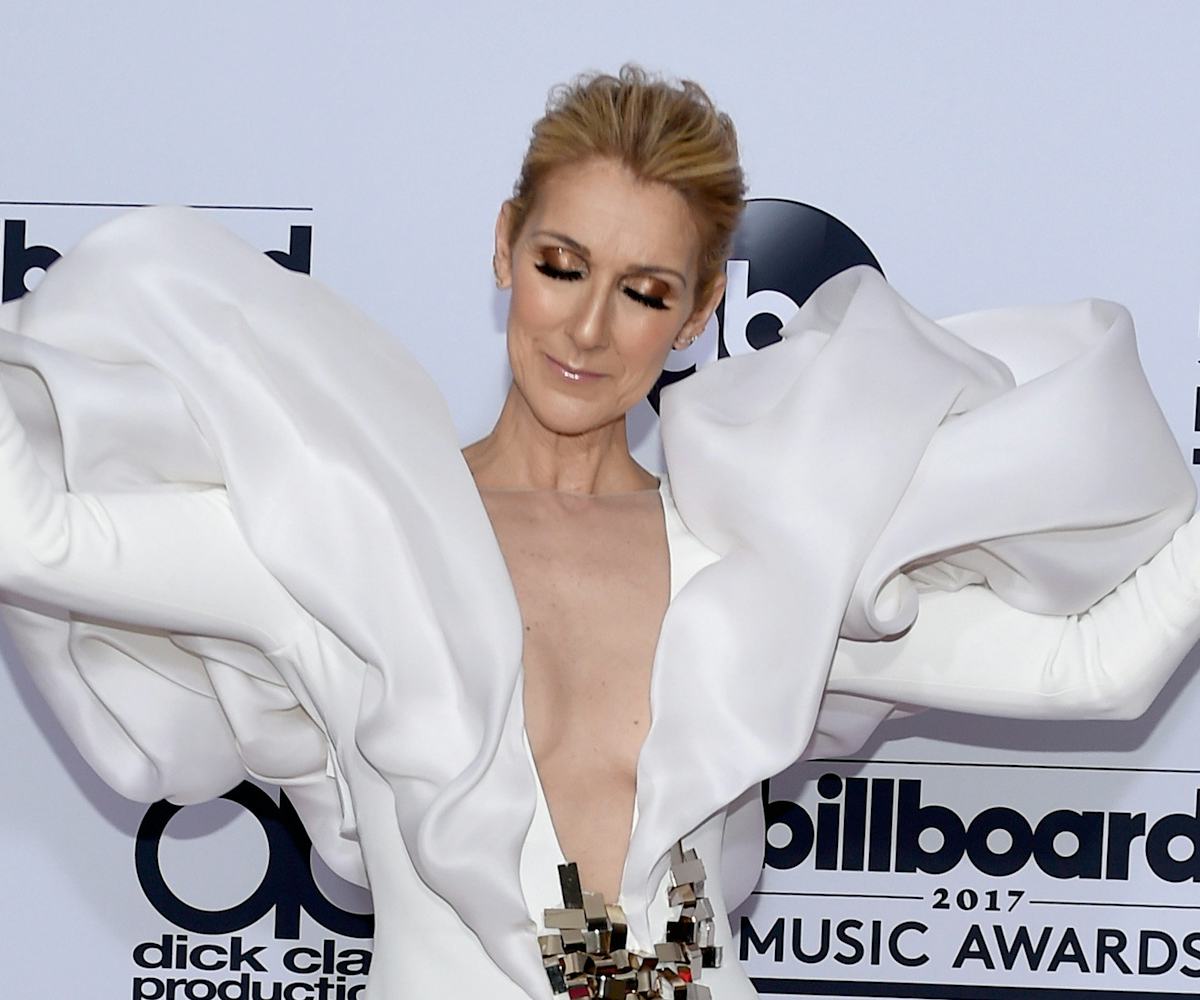 Photo by David Becker/Getty Images
Actually, It's Cool If Céline Dion Is A Satanist
Like this priest seems to think she is
A Catholic priest has accused Céline Dion of being a Satanist, citing her gender-neutral clothing line as the reason for his claim.
In an interview with the National Catholic Register, priest and exorcist Msgr. John Esseff voiced his contempt for genderqueer identities. "I'm convinced that the way this gender thing has spread is demonic," he said. "It's false. I don't even know how many genders there's supposed to be now, but there are only two that God made."
He continued to say that he thinks that "the devil is going after children by confusing gender." "When a child is born, what is the first things we say about that child? It's a boy, or it's a girl," he said. "That is the most natural thing in the world to say. But to say that there is no difference is satanic."
The writer of the article, Patti Armstrong, centered the argument around Dion's genderless kidswear collaboration with Nununu, called CELINUNUNU. She called the clothes "hideously ugly" and Nununu's entire line "disturbing." She also alludes to the idea that the clothes have devilish imagery: "One pair of sweatpants has a number 3 on one knee and a 6 on the other. Three 6's?" This woman must be tired from all this reaching.
If being a Satanist means taking down the gender binary, it's pretty cool that Dion is one. And, Esseff and Armstrong may be able to learn a thing or two from Satanists themselves. The Church of Satan's first rule tells followers not to give their opinion unless it's asked of them, which is something they should obviously take to heart.