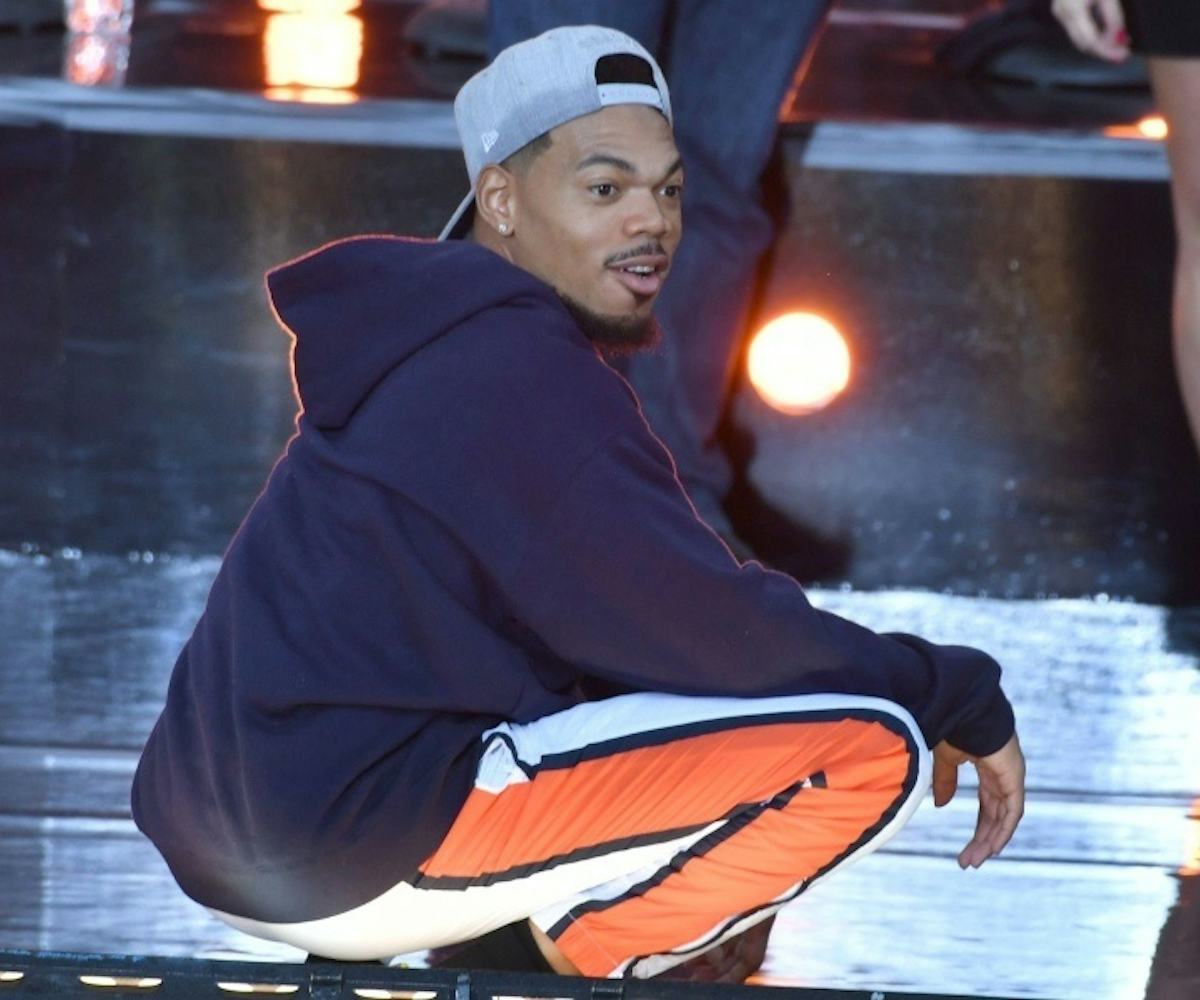 Chance The Rapper Is Going On Paternity Leave
"I need to be as helpful and available as possible to my wife"
Chance the Rapper is having a hell of a year. The Chicago native finally released his debut album, The Big Day (yes, all of those other projects were just mixtapes); he got married, and he also welcomed another baby with his wife, Kirsten Bennett. When it comes to his parenting choices, he wants to do things differently this time around.
He's basically taking paternity leave.
He announced on Instagram today that after thinking it over for a week, he's decided to postpone his tour until 2020. He will hit the road on January 15 and will be refunding those who aren't able to make the changed tour dates. In the caption of Chance with his two daughters, Chance reflected on the birth of his first child, Kensli, and his decision to go on tour two weeks after she was born. "[I] missed some of the most important milestones in her life, but more importantly I was absent when her mother needed me the most." He called it a "mistake" that he can't make again. "I need to be as helpful and available as possible to my wife in these early months of raising Kensli and Marli."
The rapper asked for his fans to be understanding and forgiving during this time. Those looking forward to seeing him this year still can if they have tickets for his sets at Life Is Beautiful Music & Arts Festival, iHeartRadio Music Festival, in Chicago on September 28, and at Miami Beach Pop Festival. You can read his full, heartfelt post below.