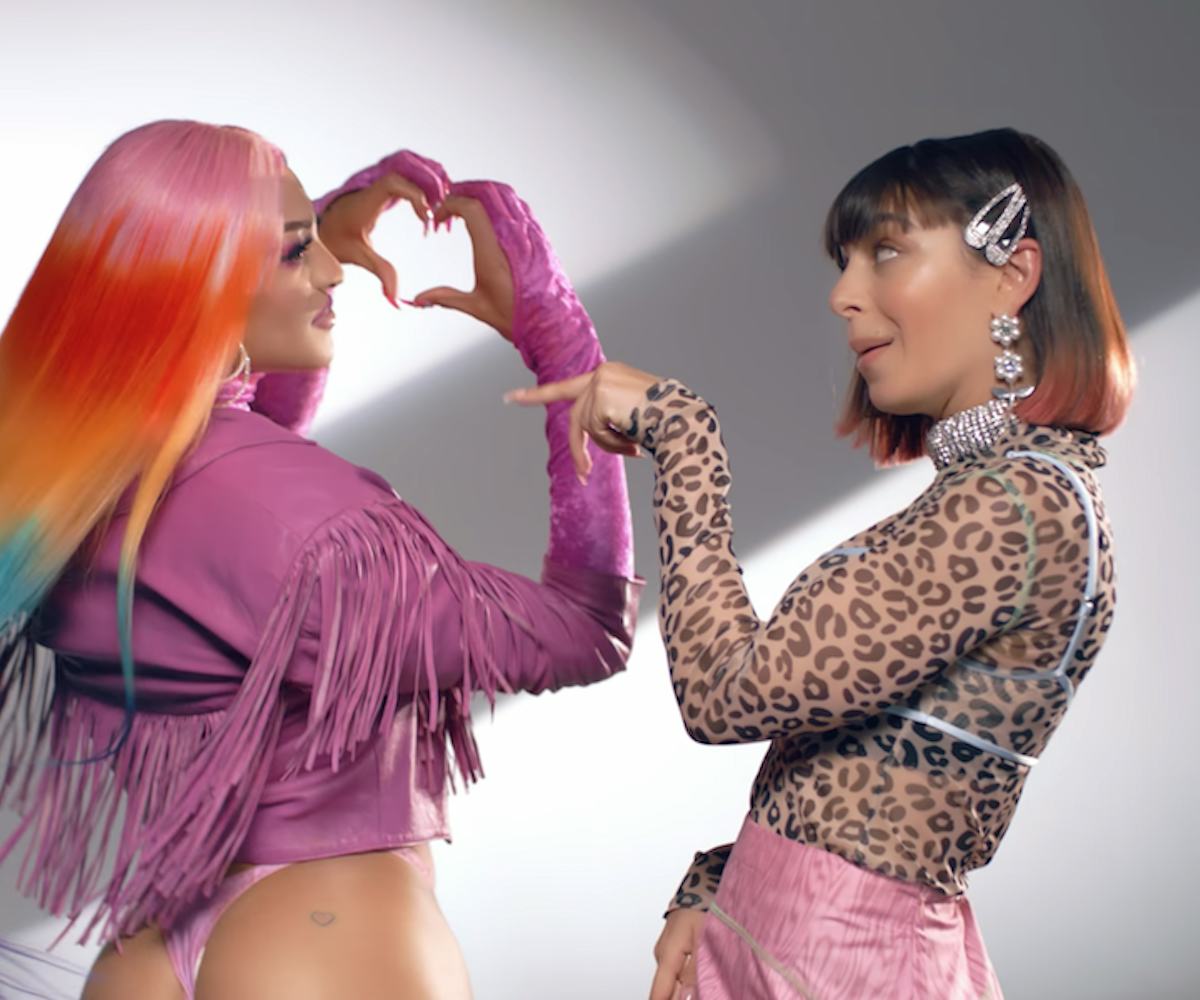 Screenshot via YouTube
Charli XCX And Pabllo Vittar Will Have You Searching For A Day Rave With "Flash Pose"
Pabllo Vittar just dropped a new club banger featuring Charli XCX called "Flash Pose," and I'm having a hard time settling TF down. The pair shared the equally high-energy video along with the track, and, mark my words, once you've seen it, you'll be Googling to find the closest day rave to go to before the sun's down.
"Flash Pose" has everything you could want in a pre-game song (and a club song, too!). As Vittar and Charli sing and chant their hypnotic lyrics, asking one another to take hot pics together, dancers vogue in the background. Charli sets the scene in her solo verse, "Look good when I walk in the party/ Ride pink cars like Malibu Barbi/ Dressed up 1999 Versace/ I love Pabllo, Pabllo loves Charli." She hypes up herself and Vittar as she closes out her verse, "Look good, damn, it's so unfair," which is exactly what I say when my friends ask me to cosign their outfits before we hit the club.
There's more to come from this duo—Charli's forthcoming album Charli is set to feature a song titled "Shake It" not only featuring Pabllo Vittar, but also Big Freedia, CupcakKe, and Brooke Candy. The power this track has, and we haven't even heard it yet.
Watch the video for "Flash Pose," below, and try to fight the urge to hop out of your desk chair and dance.