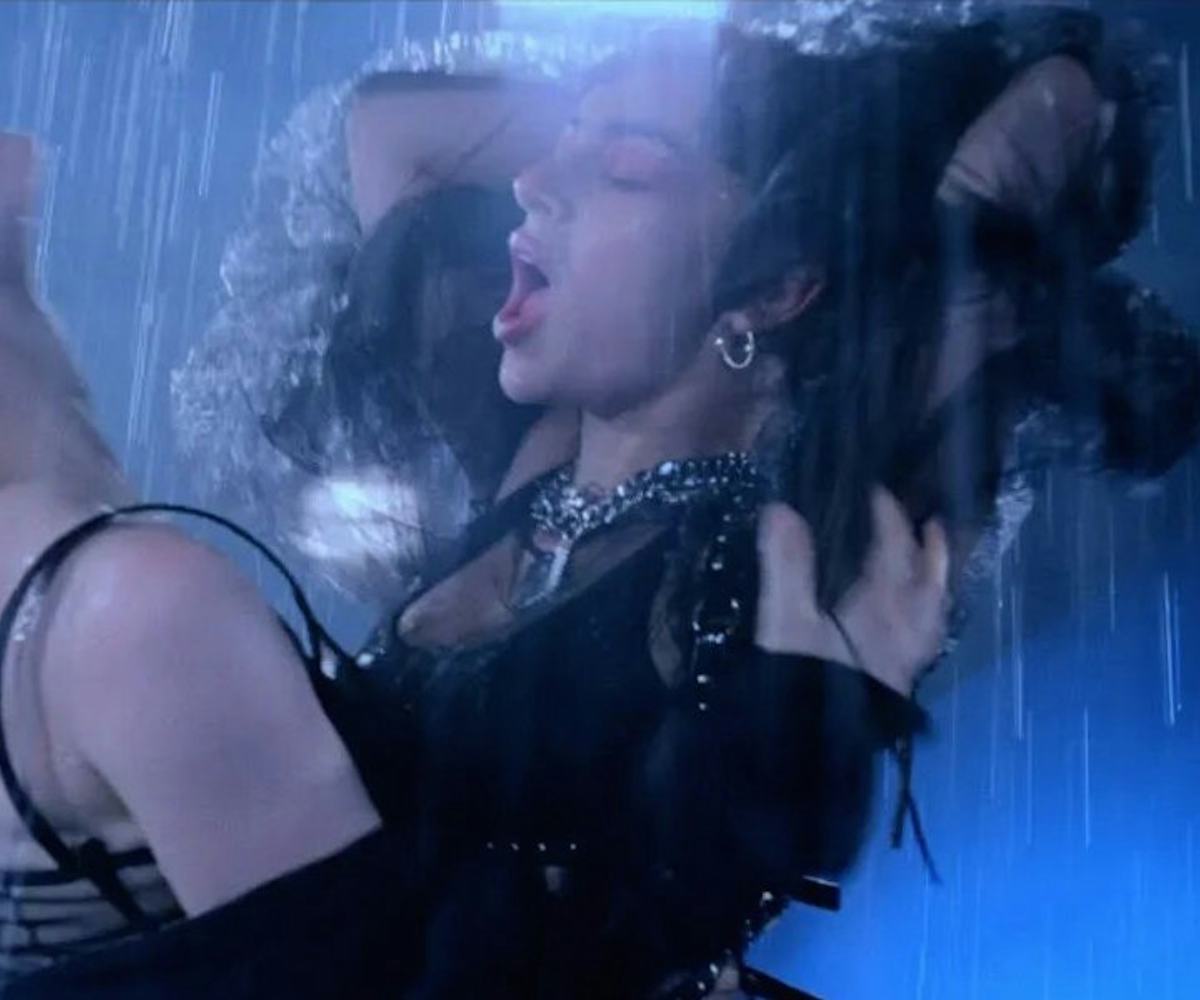 Screenshot via YouTube
Charli XCX And Christine And The Queens Dance Through Rain And Fire In New Video
Charli XCX has dropped the latest collaboration from her forthcoming album Charli, and it's a banger. Christine and the Queens hopped on "Gone," creating the only electropop record you need to dance to all summer long. If this is any clue as to what Charli will end up like, then we have a lot to look forward to.
Chris and Charli also dropped the accompanying music video, and it's basically an action movie with a killer soundtrack. In the beginning, both artists are tied up in rope at the opposite ends of a car; Chris break frees and saves Charli; a flurry of rain, and then fire, surrounds them as they dance through it all. The artists have incredible onscreen chemistry, and we'd like to see more collaborations.
Previously, Charli has dropped two other collaborations from Charli, including "Blame It On Your Love" with queen Lizzo and "1999" featuring Troye Sivan. Appearances by Haim, Brooke Candy, Sky Ferreira and more have yet to come.
Watch the video below. Charli is set for September 13 release via Atlantic Records.