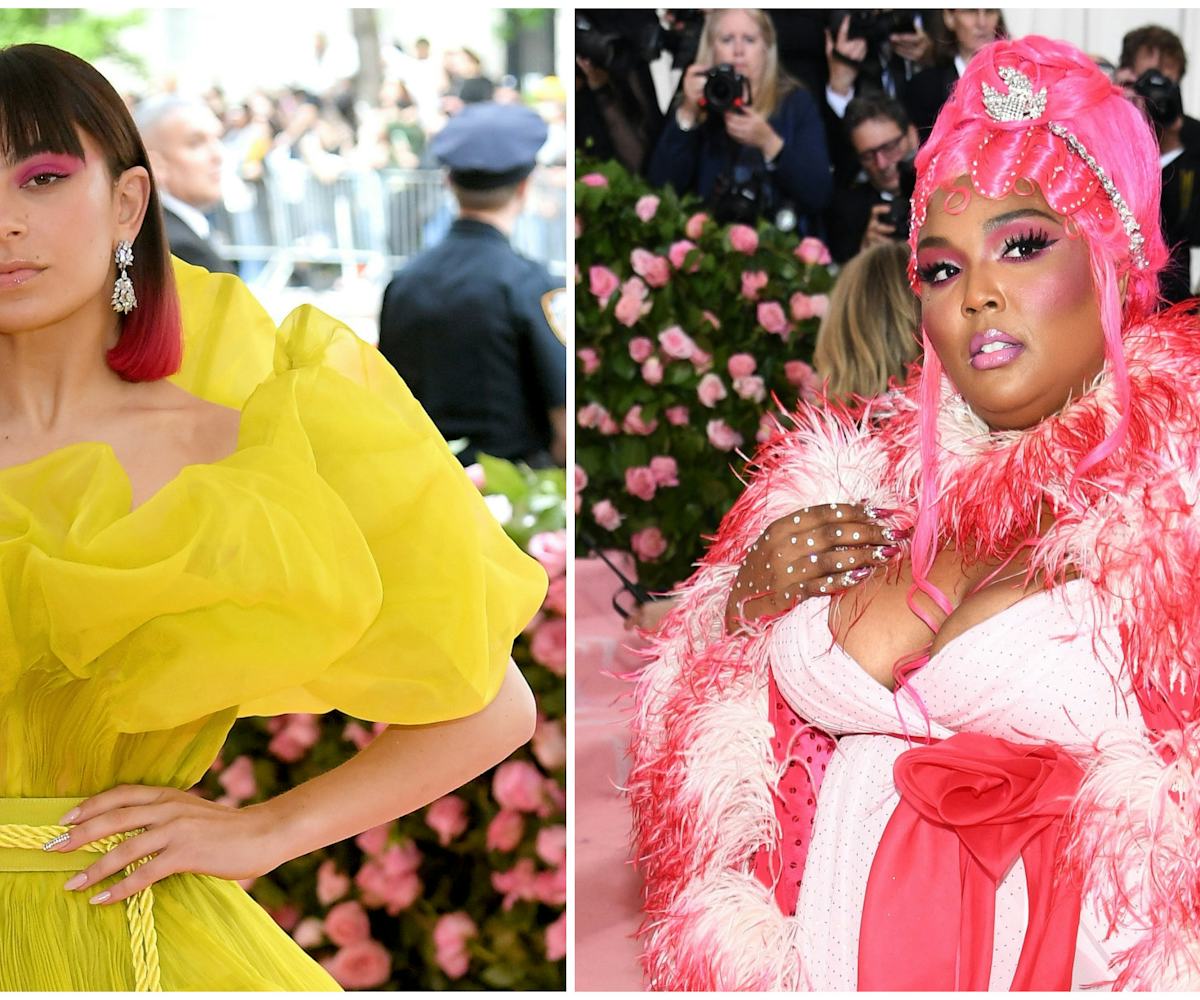 Photos by Neilson Barnard/Getty Images, Dimitrios Kambouris/Getty Images for The Met Museum/Vogue
Charli XCX And Lizzo Collaborate On A "Bop"
This will be the end of me
Two of our favorites, Charli XCX and Lizzo, are releasing a new song together this week, which Charli announced on her Instagram. No one is more excited about this than me, except maybe Charli herself.
Charli posted a photo of herself with Lizzo on Monday afternoon, which showed just how thrilled she was to be working with the singer. "IMAGINE IF I MADE A SONG WITH @LIZZOBEEATING AKA THE QUEEN OF EVERYTHING," she wrote, "WOULD U DIE??? I WOULD DIEEEEEEEE!!! PREP MY GRAVE ASAP WE GOT A BOP COMING THIS WEEK."
On Sunday, Charli and Lizzo were photographed filming a project together, and Charli announced that she would be releasing new music "next week." She hadn't said, though, that Lizzo would definitely be on the track. Until now that is.
To add fuel to the now-confirmed rumors, Charli was also brought on stage during Lizzo's concert in New York City on Sunday night, from which we have footage of our queen Lizzo twerking:
We don't know exactly when this week we'll be blessed with this collab, so just be prepared at any time to die of happiness when it does. Personally, I'm hoping that Lizzo has a flute solo on it as well.