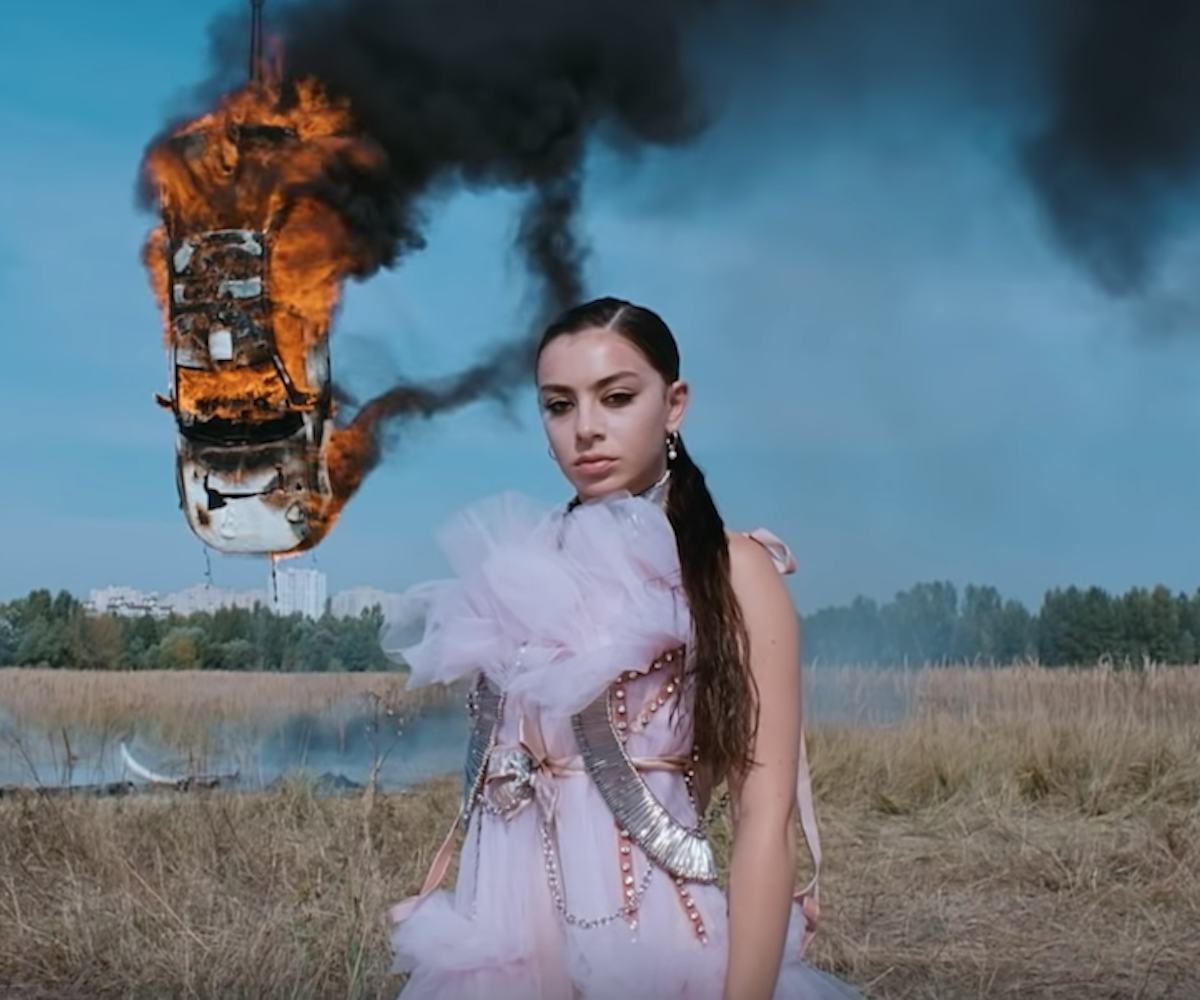 Screenshot via YouTube
Charli XCX Throws A Monster Truck Rally In "White Mercedes" Video
Me, being as dramatic as possible in all scenarios
Charli XCX's Charli album cycle is the gift that keeps on giving, and her newest music video, "White Mercedes," is just further proof. For the emotional ballad, Charli threw her own monster truck rally, which is a pretty apt visual for a song about what it feels like to be in a crushing relationship.
In the visual, Charli dons a puffy pink tulle gown and a fashionably slicked-back pony to watch large vehicles crush one another. The only attire she chose that would be appropriate for the scenario in real life are her chunky, knee-high boots.
As the slew of white vehicles are crushed or go up in flames, Charli's white horse pulls up to comfort her. Then, there are fireworks! It's peak drama, especially the end, when Charli somberly stares into the camera as someone hoses down a car on fire.
Watch the video for "White Mercedes," below, and while you're at it, revisit all the gems the Charli era has given us, like her collabs with Troye Sivan and Christine and the Queens.