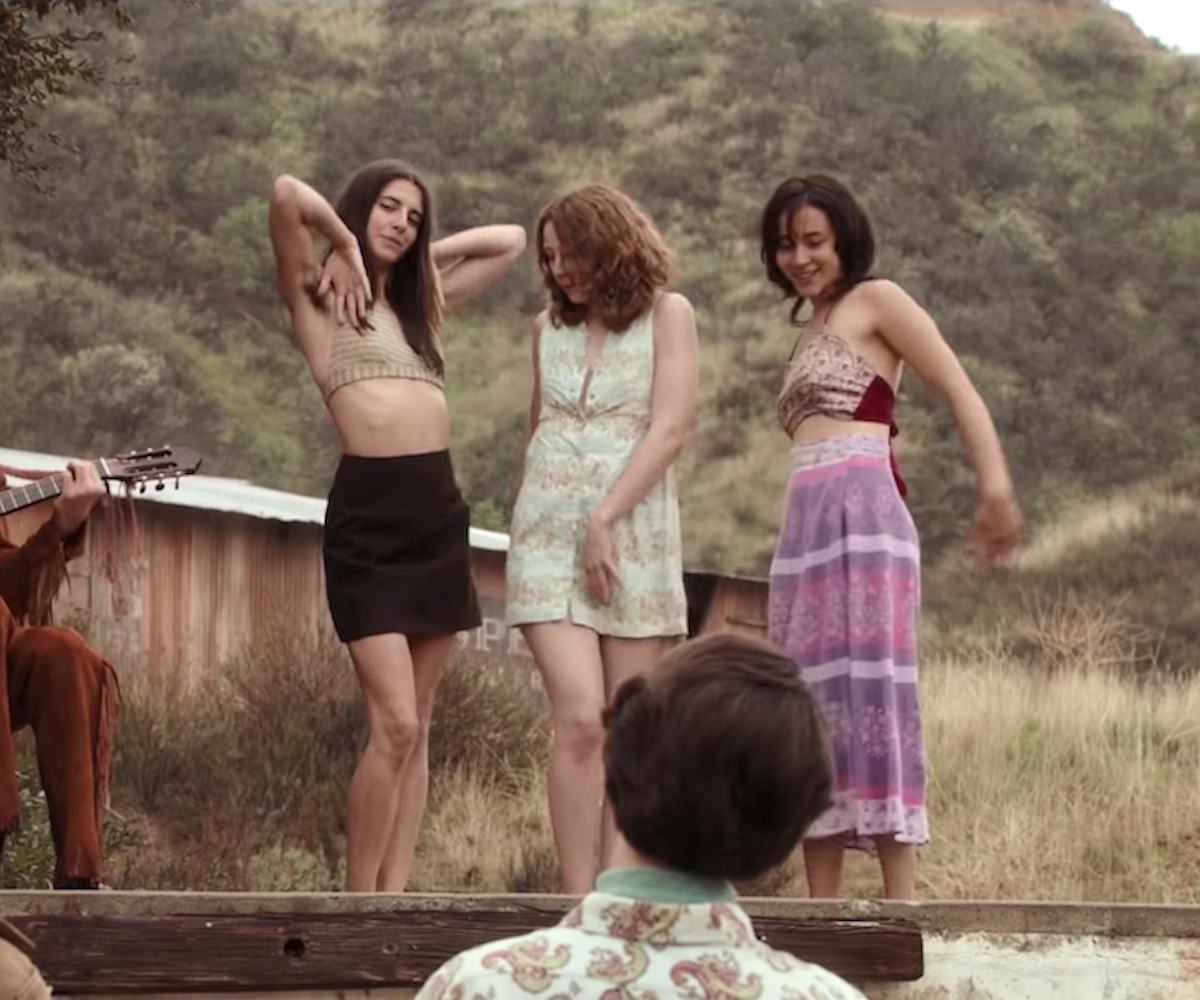 Screenshot via YouTube
'Charlie Says' Trailer Explores The Lives Of The Women Who Killed For Manson
It's helmed by 'American Psycho' director and stars Matt Smith, Chace Crawford, and Suki Waterhouse
Forthcoming film Charlie Says dives into the lives of Charles Manson (Matt Smith) and his cult of adoring women, zooming in on the trio who killed on his behalf as they're locked up in prison after. In the trailer, viewers are asked to consider empathizing with the three women, as Karlene Faith (Meritt Wever), who is brought on to "help with the Manson girls," visits them in prison to "remind them of who they were before they ever met Charles Manson."
After recounting the pre-crime memories, "when everything was about love," Leslie Van Houten (Hannah Murray), Patricia Krenwinkel (Sosie Bacon), and Susan Atkins (Marianne Rendón) are shown to be emotionally conflicted and frightened as memories of life in the Manson Family—where Manson prepared them to "fight" and taught them to attack with knives as part of a "cosmic plan" where "life and death are the same thing"—flash across the screen. At the end of the trailer, as Patricia asks "We did what we had to do, right?", it's possible to see, as Faith says, that the three were also "victims" of sorts.
With Charlie Says, Mary Harron, behind American Psycho and I Shot Andy Warhol, returns for her first feature film in eight years. The film comes amidst a handful of other films examining the Manson murders including Hilary Duff-starring The Haunting of Sharon Tate and Quentin Tarantino's Once Upon A Time In Hollywood, both of which will be out mid-2019 to align with the 50th anniversary of the Tate-LaBianca murders.
Charlie Says, which also stars Gossip Girl's Chace Crawford and Assassination Nation's Suki Waterhouse, hits theaters on May 10. Watch the first trailer below.