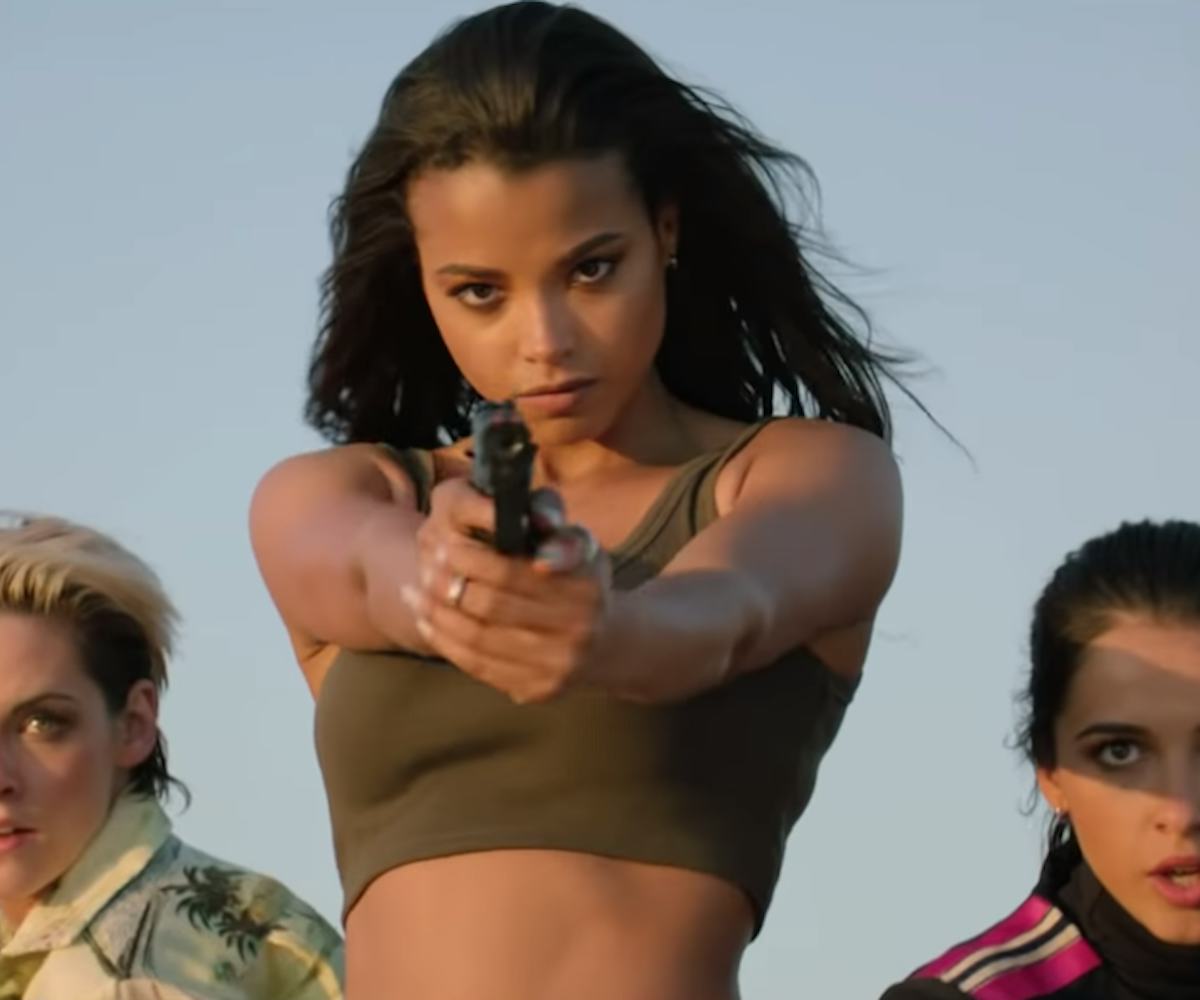 Screenshot via YouTube
Kristen Stewart Beats Up Sexist Criminals In New 'Charlie's Angels' Trailer
Elizabeth Banks, Naomi Scott, Ella Balinska, and Noah Centineo also appear
The first trailer for the new Charlie's Angels film has arrived, and it features Kristen Stewart kicking a lot of ass.
Per the YouTube description, the storyline is just as you remember it—the angels work for a "mysterious Charles Townsend, whose security and investigative agency has expanded internationally," and are taking on foes under the guidance of "multiple Bosleys" across the world. Not only do we have Stewart, Naomi Scott, and Ella Balinska teaming up as the titular angels to take down evil dudes in the new reboot, but Miley Cyrus, Lana Del Rey, and Ariana Grande also teamed up for the soundtrack.
In the trailer, Stewart opens by shutting down a sexist dude, who doesn't believe that women should be doing everything, by choking him in a curtain, before head-butting him and finishing the job alongside Balinska. Scott plays a new "client" brought into the world of the angels who, as you can see in the trailer, very quickly learns the ropes and fights as one of them. Noah Centineo appears as a "hot nerd," and Elizabeth Banks, who also directs the reboot, takes on the role of Bosley.
Watch the trailer for Charlie's Angels below. The film hits theaters this November.