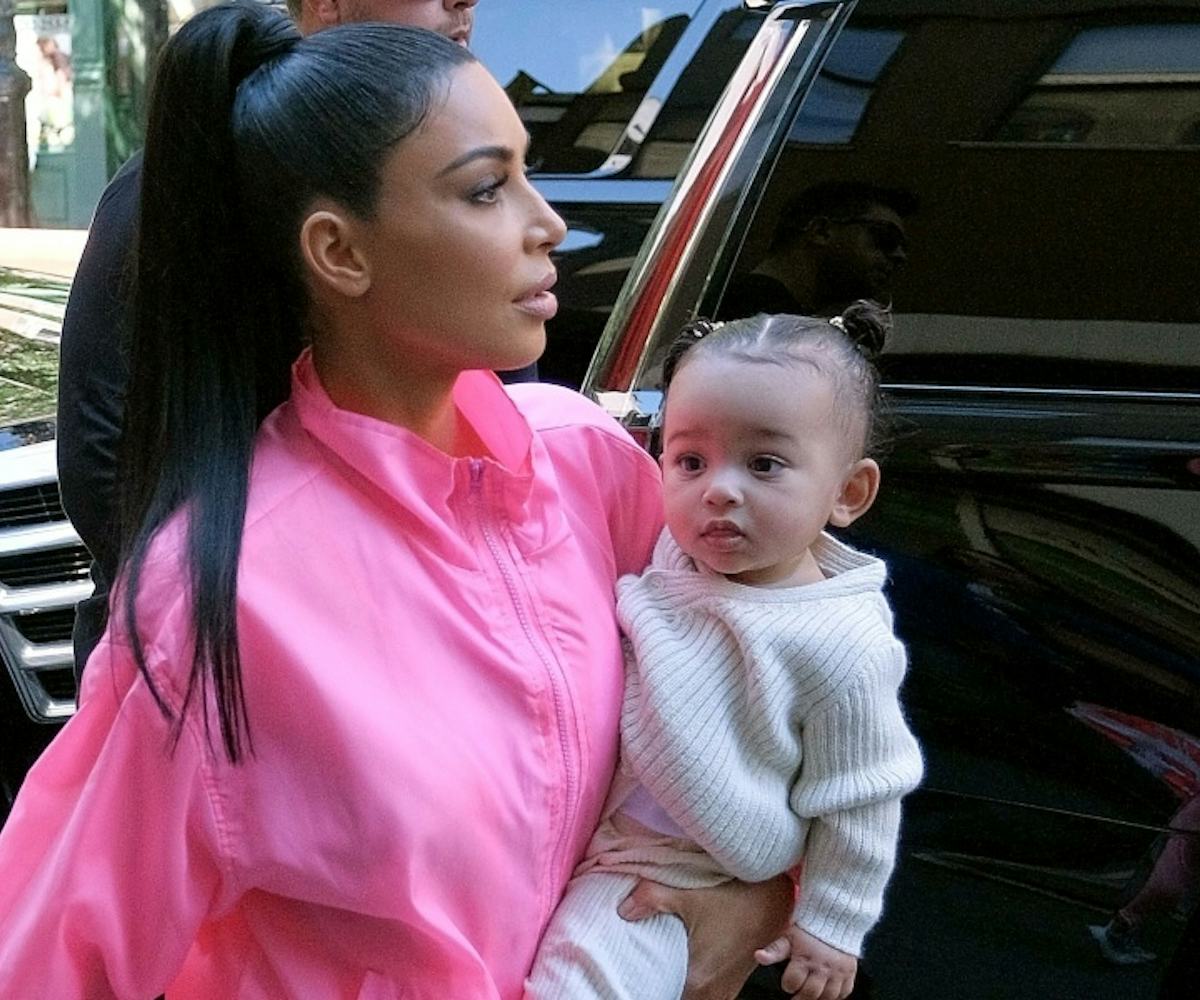 Photo by Shutterstock.
Chicago West Playing With A Snake Is Making Me Nervous
I'm afraid for her AND the snake
Kim Kardashian West posted a video on Instagram of her youngest daughter, Chicago West, with a snake gleefully wrapped around her neck, and I am shook.
I'm not saying I'm afraid of snakes, per se, but I don't know that I would ever want one that close to my face. The 19-month-old, on the other hand, held it up by its neck and stared it down with curiosity and fascination. I held my breath the entire time. When the snake tried to slither across her body, she merely grabbed it back up and gazed at it again. She then showed it off to someone else whose face couldn't be seen in the frame, but who was holding another snake. The second reptile made Chicago burst into laughter.
There was a brief moment when the source of my anxiety shifted from Chicago to the snake. She was so comfortable grabbing it that I worried that her grip might be too tight, or that at any moment she would just fling it aside. If this is any indication of how she'll deal with metaphorical "snakes in the grass" when she gets older, Chicago will be completely unbothered.
Kim captioned the video "My brave girl Chicago" and added a snake emoji. Brave is exactly right because I. Would. Never. Check out the video below.