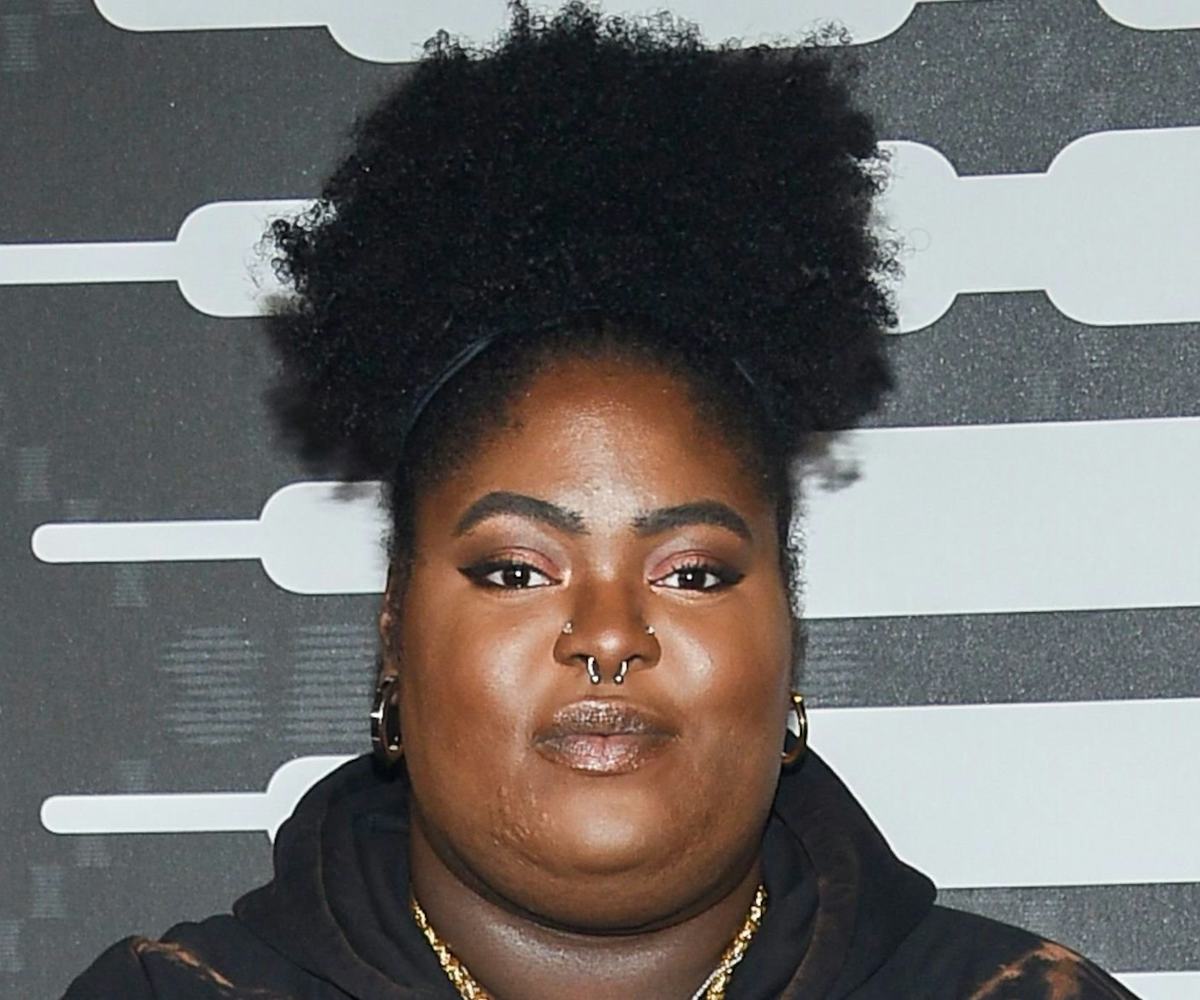 Photo via Shutterstock
Don't Call Chika Oranika Brave For Being Herself
The rapper opens up about body image and more
Chika Oranika has been not-so-quietly making her mark as a rising rapper. After her viral video that showed her rapping over Kanye West's Jesus Walks and critiquing the rapper's relationship with Trump, she's gone on to release her own music, and perform on Jimmy Kimmel—where she critiqued abortion laws in her home state of Alabama. A quick scroll through her Instagram further tracks her ascent: There's photos with Cardi B, outtakes from features in major magazines, and minute-long clips of the sharp, witty bars that made her famous. What you won't find are long captions about loving the skin—it's something Oranika chooses not to focus on.
Earlier this year, though, Oranika appeared in Calvin Kleins #InMyCalvins ad, and people were thrilled. Here was this smart, funny, plus-sized woman with dark skin and something to say, stripped down to a matching bra and underwear set and serving up her best smoldering stare. But Oranika didn't necessarily set out to make that kind of impact. "When it comes to beauty standards and how that advert affected people, it ended up being so much bigger than I thought it would be." she shared in an interview with i-D. "I wasn't prepared for the love I got because I was getting so much hate online at the time." Prior to the ad, Oranika faced backlash for telling publications not to call her a fat rapper, a label she considers "redundant and rude."
"I feel like I shouldn't have to talk so much about my outer shell, it's just so unnecessary and really weird," she explained. "I feel like the labels people place on me, like being brave, are oppressive too, because it's underhanded. It reinforces the standard. If you want to normalize something don't draw attention to it." Her position differs from some of the current discourse in the body positivity community, where the word "fat" is being reclaimed as a neutral descriptor and people are encouraged to celebrate and discuss their bodies.
But I get it. Discussing the politics of your body can be exhausting, especially when you have other things to say. Oranika wants to shift culture without using her body as the battleground to do so, and she should have that freedom. After all, thin, able-bodied people do.
Read the full interview here.