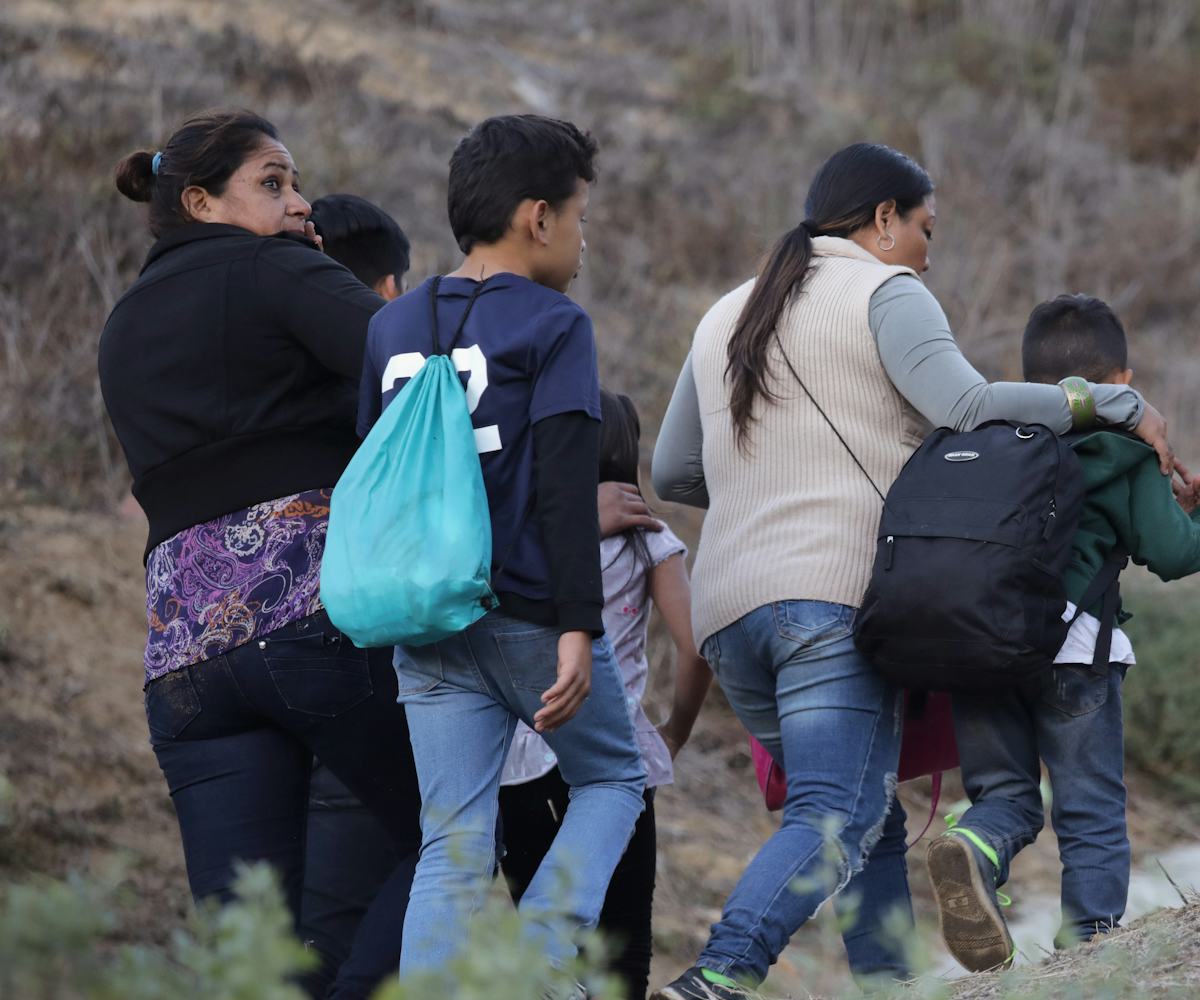 Photo by John Moore/Getty Images
A Child Died Of Dehydration While In US Border Patrol Custody
She had reportedly gone without food or water for days
A child in US Border Patrol custody died of dehydration and shock after crossing the border from Mexico into the United States. She was seven years old.
Records show that the girl and her father, who were fleeing from Guatemala, were taken into US custody with 161 other people who had approached US agents to turn themselves in on December 6. About eight hours later, she began to have seizures, and the emergency responders who were called in found that she had a temperature of 105.7 degrees.
She was then transported via helicopter to Providence Children's Hospital in El Paso. She went into cardiac arrest and "was revived," but "did not recover and died at the hospital less than 24 hours after being transported." US Customs and Border Patrol records state that she "reportedly had not eaten or consumed water for several days," although she had been in their custody for long enough to have been given something to eat and drink.
The Washington Post notes that food and water are usually provided to migrants in Border Patrol custody, but that it wasn't clear if the young girl "received provisions and a medical exam before the onset of seizures." The ACLU has responded to the inhumane treatment of this child, blaming the "lack of accountability, and a culture of cruelty within CBP" for her death. Cynthia Pompa, the advocacy manager for the ACLU Border Rights Center, also noted that there's a need for transparency, citing the "fact that it took a week for this to come to light."
The spokesperson for US Customs and Border Patrol, Andrew Meehan, offered up his "sincerest condolences" on behalf of the agency, and said that "Border Patrol agents took every possible step to save the child's life under the most trying of circumstances." We're not sold on that claim, and neither are government Democrats, who are demanding an investigation.
The ways that the United States handles migrants need to improve. There were multiple reports of people dying while in detention centers just this year alone, including a trans woman who died in ICE custody and was reportedly beaten at the center before her death.