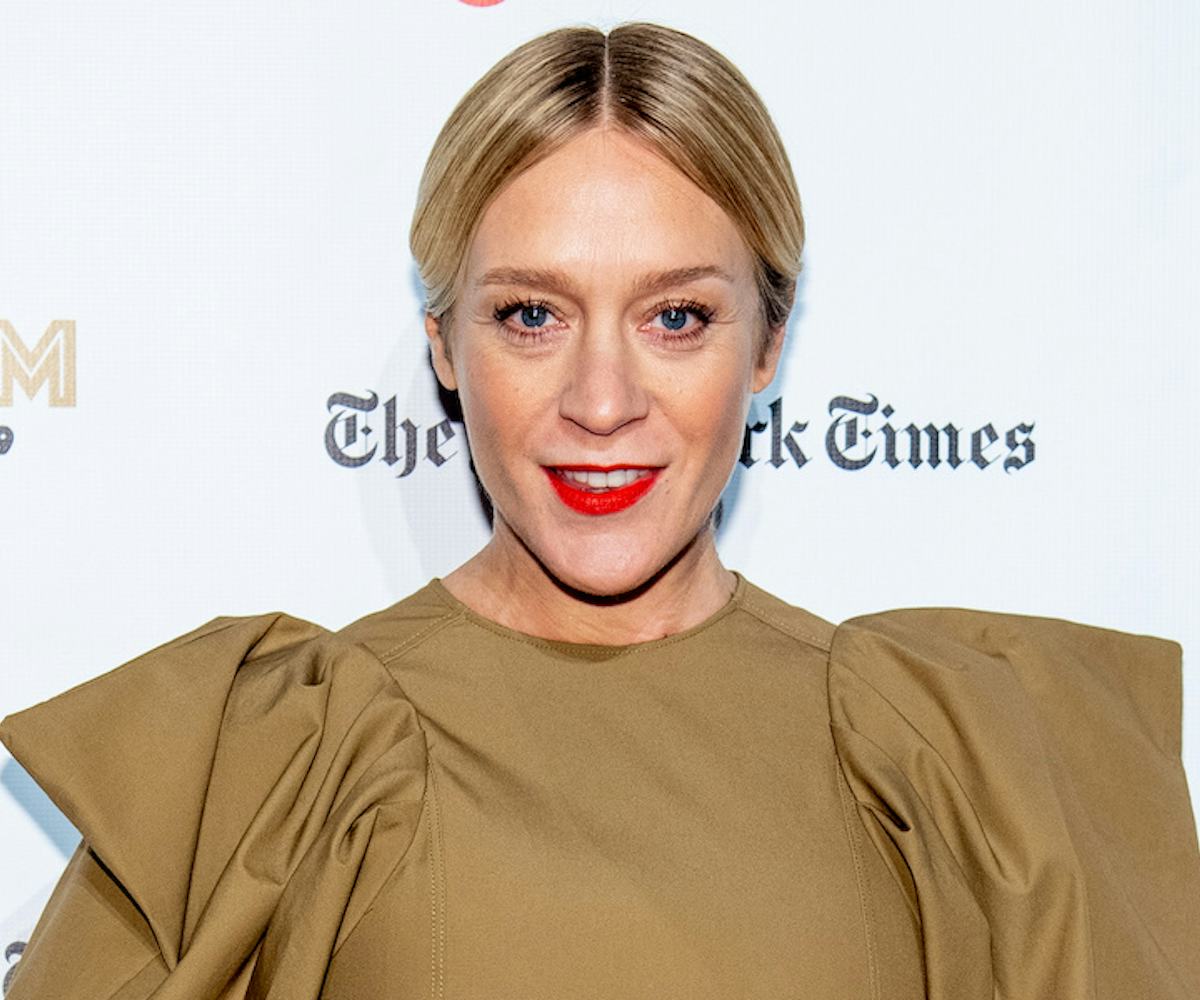 Photo by Roy Rochlin/WireImage
Chloë Sevigny Is Pregnant With Hollywood's Next Cool Kid
She's totally glowing, too
Hollywood is about to get another Very Cool Baby: Forever It Girl Chloë Sevigny is pregnant with her first child. The Dead Don't Dieactress and perennial style icon was spotted walking around New York City with boyfriend Sinisa Mackovic showing off her baby bump, per TMZ, ahead of any official announcements on social media.
Sevigny didn't seem to mind the paparazzi blowing up her big news, as art gallery director Mackovic lovingly rubbed her belly between smiling and kissing for the cameras. TMZ reports that the couple has been together for over a year now, and that Sevigny is approximately five months into her pregnancy.
It seems that Sevigny, 45, may have been teasing us with the incoming news with her New Years Instagram post, which she captioned, "So much gratitude for such a fruitful year." She's previously talked about potential motherhood in interviews; back in a 2016 interview with W, she credited not being a mother as her skincare secret. She stated, "I think it's not having had a baby yet. Because I think the baby wear and tear and stress on your body is part of the reason why people say, 'Why do you still look so young?' I really think that that unfortunately ages women, especially when they have children in their 30s, not in their 20s."
Congrats to the coolest mother-to-be on the block. We're already looking forward to seeing how she styles her little one in the years ahead.