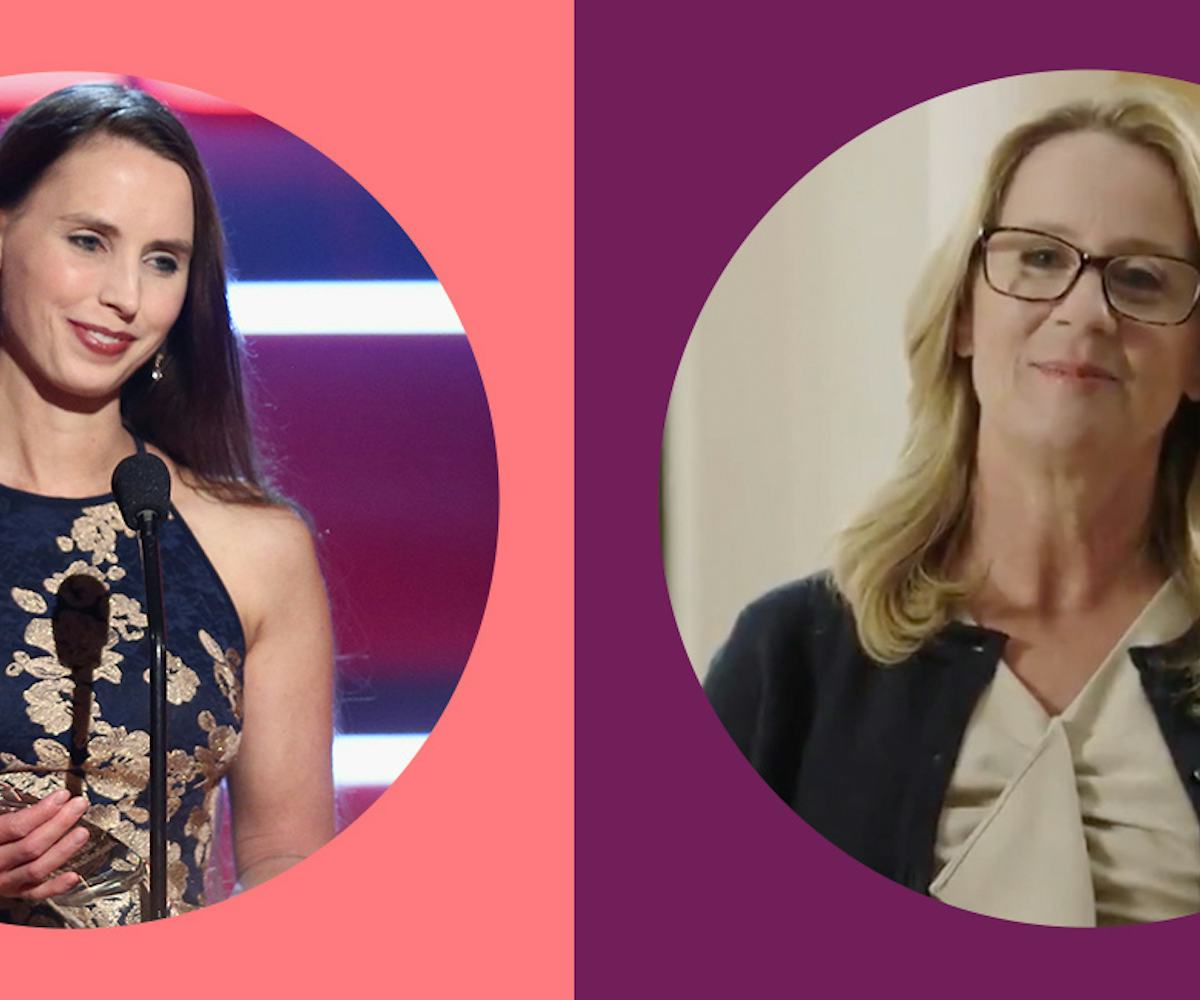 Photo by Rich Polk/Getty Images, Screenshot via @SInow on Twitter
Christine Blasey Ford Honors First Gymnast To Publicly Accuse Larry Nassar Of Sexual Abuse
In her first public statement since September
Dr. Christine Blasey Ford made her first public statement since September for a very important occasion. In a pre-recorded tape, Ford presented former gymnast Rachael Denhollander with Sports Illustrated's Inspiration of the Year Award. Denhollander was the first gymnast to come forward and publicly accuse former USA Gymnastics doctor Larry Nassar of sexual abuse.
In Ford's introduction, she shared her admiration for Denhollander's actions, saying, "Her courage inspired other survivors to end their silence. And we all know the result." She continued, "In stepping forward, you took a huge risk and you galvanized future generations to come forward even when the odds are seemingly stacked against them. The lasting lesson is that we all have the power to create real change and we cannot allow ourselves to be defined by the acts of others."
In a recent interview with Sports Illustrated, Denhollander emphasized the importance of continuing to speak out about wrongdoings in the gymnastics world, saying, "Unless the new organization is populated with people who are willing to stand up and say: This is wrong, we are not going to do it this way, this is not the right priority, this is not the right value systems, we're just going to end up with another organization that repeats the same problem."
As recently as November, Ford was still receiving threats after testifying against (now) Supreme Court Associate Justice Brett Kavanaugh. Two GoFundMe pages raised more than $800,000 to pay for safe housing and security to protect her and her family.