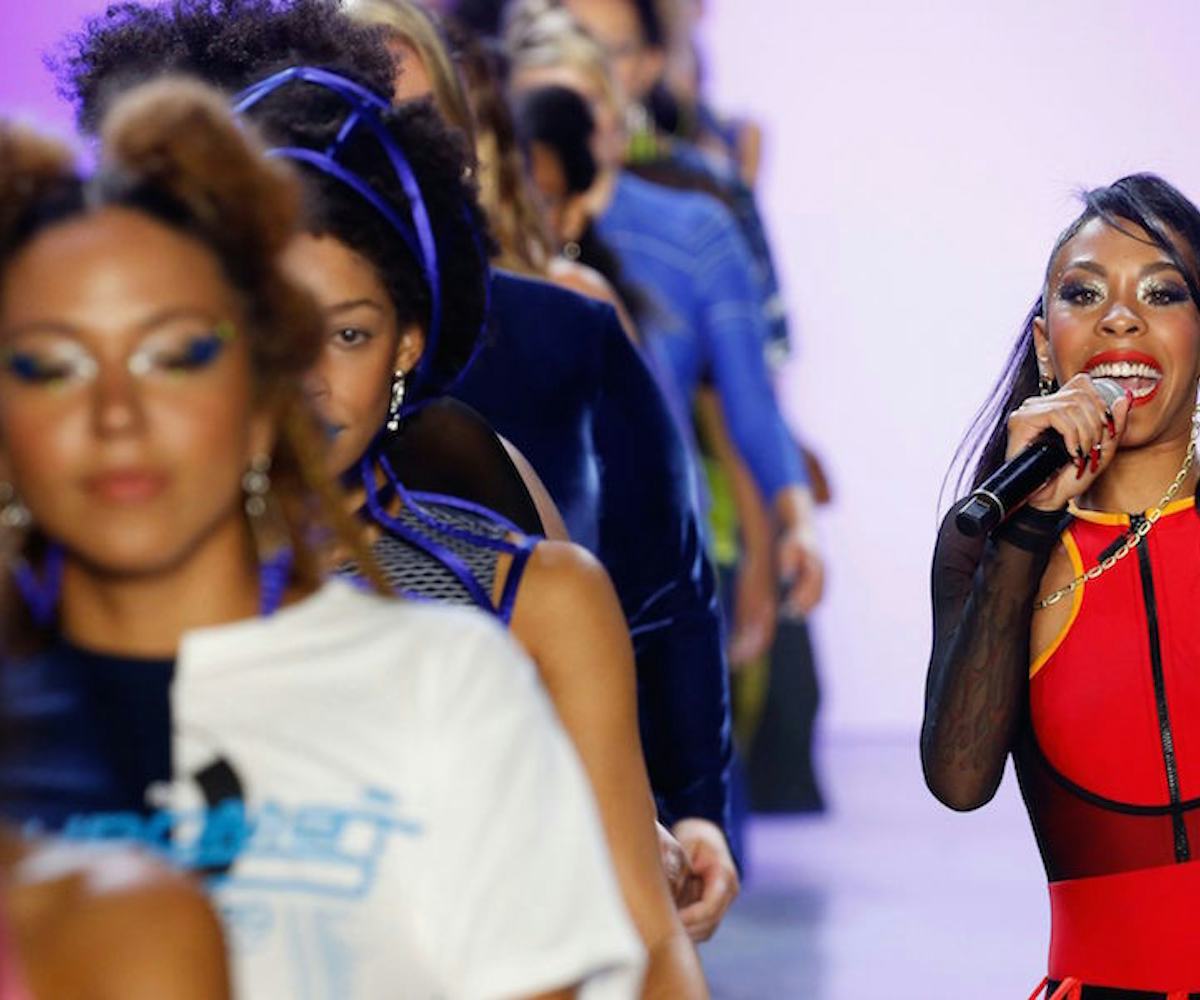 Photo via Shutterstock
Chromat's Runway Was A Party Hosted By Rico Nasty
All bodies had their moment at this perfect show
Chromat has once again revealed exactly what all runway shows should look like during New York Fashion Week. Whereas most designers still struggle to so much as feature a single plus size model on the runway, Chromat would literally never, and presented a fresh season of bright-hued swimwear and streetwear on all the bodies that will actually be wearing them.
The runway was filled with familiar faces, including NYLON cover star Tess Holliday, Samirah Raheem (aka @thisishowilook), Kimberly Drew, and more. But every single model was evoking excited shrieks and cheers from the crowd, as this show was a literal celebration of all things fashionable and beautiful.
In true Chromat inclusive fashion, a pregnant model walked in a strappy pink velvet bodysuit, two small children accompanied models down the runway, one model's prosthetic leg was highlighted in flashing LEDs, and model Ericka Hart (a breast cancer-survivor, who had a double mastectomy) wore the coolest cage-like contraption. Then, of course, Rico Nasty popped out as the models walked together during the finale to remind us all why she's the new queen of NYFW. Sorry, not sorry, this is now a Rico Nasty stan account.
Scroll through some of the best moments from the Chromat runway below.