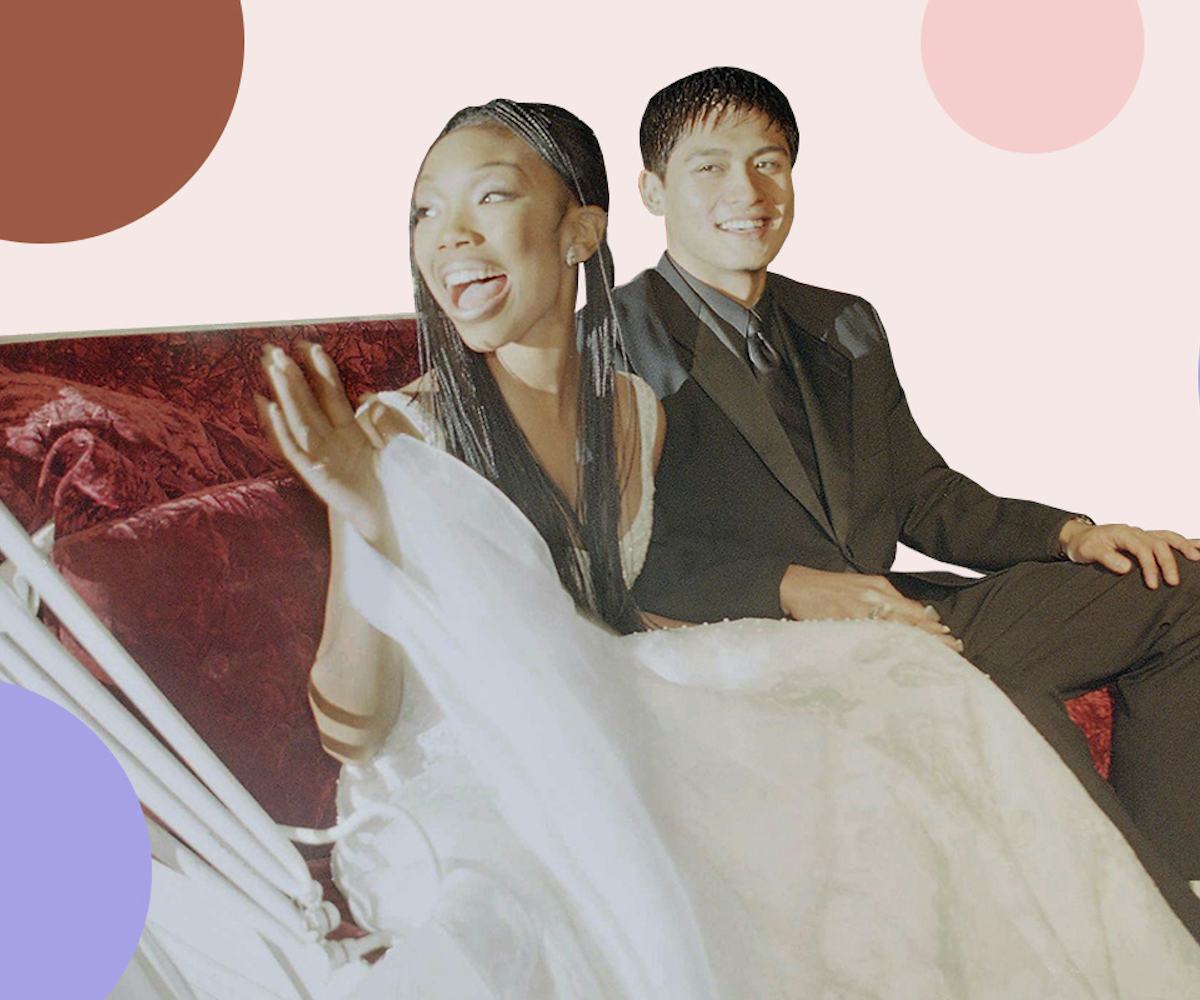 Photo by Rene Macura/AP/Shutterstock
How Paolo Montalban Introduced Us To A New Kind Of Prince Charming In 'Cinderella'
Look Back At It: Before Nick Young in 'Crazy Rich Asians,' there was Prince Christopher
In Look Back at It, we revisit pop culture gems of the past and see if they're still relevant and worthy of their designated icon status in our now wildly different world.
Brandy Norwood and Whitney Houston's Cinderella had all the elements to create a pop culture classic: Norwood and Houston's ethereal vocals, Whoopi Goldberg and Victor Garber's perplexing parentage of Paolo Montalban, and, of course, George Constanza's mid-Seinfeld tenure as Prince Christopher's butler in the prince's quest to find the owner of the fable's famed glass slipper. But more so, Cinderella, which debuted on ABC's The Wonderful World of Disney TV lineup in 1997, achieved cult status in large part due to its groundbreaking depiction of a Black Cinderella (Norwood) and an Asian Prince Christopher (Montalban). As an Asian-American kid who consumed Disney VHS tapes in the same frequency as dried squid snacks from the local 99 Ranch, the latter casting option was remarkably formative. During that time, it was rare to come across a Disney live-action with a lead character who resembled me (and those around me) in the slightest. Not only did Cinderella break the mold with a Black princess, but it also broke the mold with an Asian leading man. Before Nick Young captured hearts in Crazy Rich Asians, there was Prince Christopher doing just that in Cinderella.
In the film, Prince Christopher is first introduced as he's unwittingly trading harmonies with Cinderella in their village. When the two officially meet, he delivers a "You're not like most girls" line, and from there, it's apparent that Prince Christopher is not like most leading men. With his charming features and cosmic vocals, Prince Christopher eluded tiresome stereotypes of the emasculated Asian man who speaks in broken English and has muddled understandings of the West. In the late '90s, such caricatured perceptions of Asian men had already been cemented into Western pop culture—thanks to Breakfast at Tiffany's' Mr. Yunioshi and Sixteen Candles' Long Duk Dong, among others—and progressed well into the next millennium via characters like The Hangover's Mr. Chow and 2 Broke Girls' Han Lee. Prince Christopher, however, existed outside of these discriminatory tropes, and this felt particularly radical because he did so within a genre that has been, and continues to be, predominantly white.
In the film's climactic scene, Prince Christopher and Cinderella command the ballroom as they croon to Rodgers and Hammerstein's "Ten Minutes Ago" while revelers watch in awe. Even in adulthood, it's my favorite scene to revisit. In perhaps the most quintessential scene of the fairytale, Prince Christopher simply just… is. Unlike the typecast actors that came before him, the prince's story line and character arc aren't contingent on his Asian identity. Instead, Prince Christopher—with smooth vocals that make one yearn for a West Side Story remake with an Asian Tony—experiences the same trials and tribulations of love and romance put forth by the Hugh Grants and Richard Geres. In turn, young viewers who look like Prince Christopher presume that perhaps they'll one day experience their own fairytale moment, too—despite a pop culture landscape that has long relegated them to "less than" roles.
With the success of The Big Sick, Crazy Rich Asians, and Always Be My Maybe, Hollywood must now contend with a demographic it once deemed undesirable and unprofitable. The hunger for Asian leading men, however, has always been there. It first manifested in 2016 with Starring John Cho, a social movement created by digital strategist William Yu to combat Hollywood's whitewashing problem. The campaign reimagined Cho as the male lead in various posters of white-led films: Joseph Gordon-Levitt's 500 Days of Summer, Matt Damon's The Martian, Sam Claflin's Me Before You. With the resurgence of the Nick Youngs and the Marcus Kims in the mainstream, Asian audiences now want more. After all, before stories of the "Prince Harry of Asia" grappling with family values and love and the up-and-coming rapper punching Keanu Reeves, there was the tale of Prince Christopher romancing Cinderella.
And they lived happily ever after.