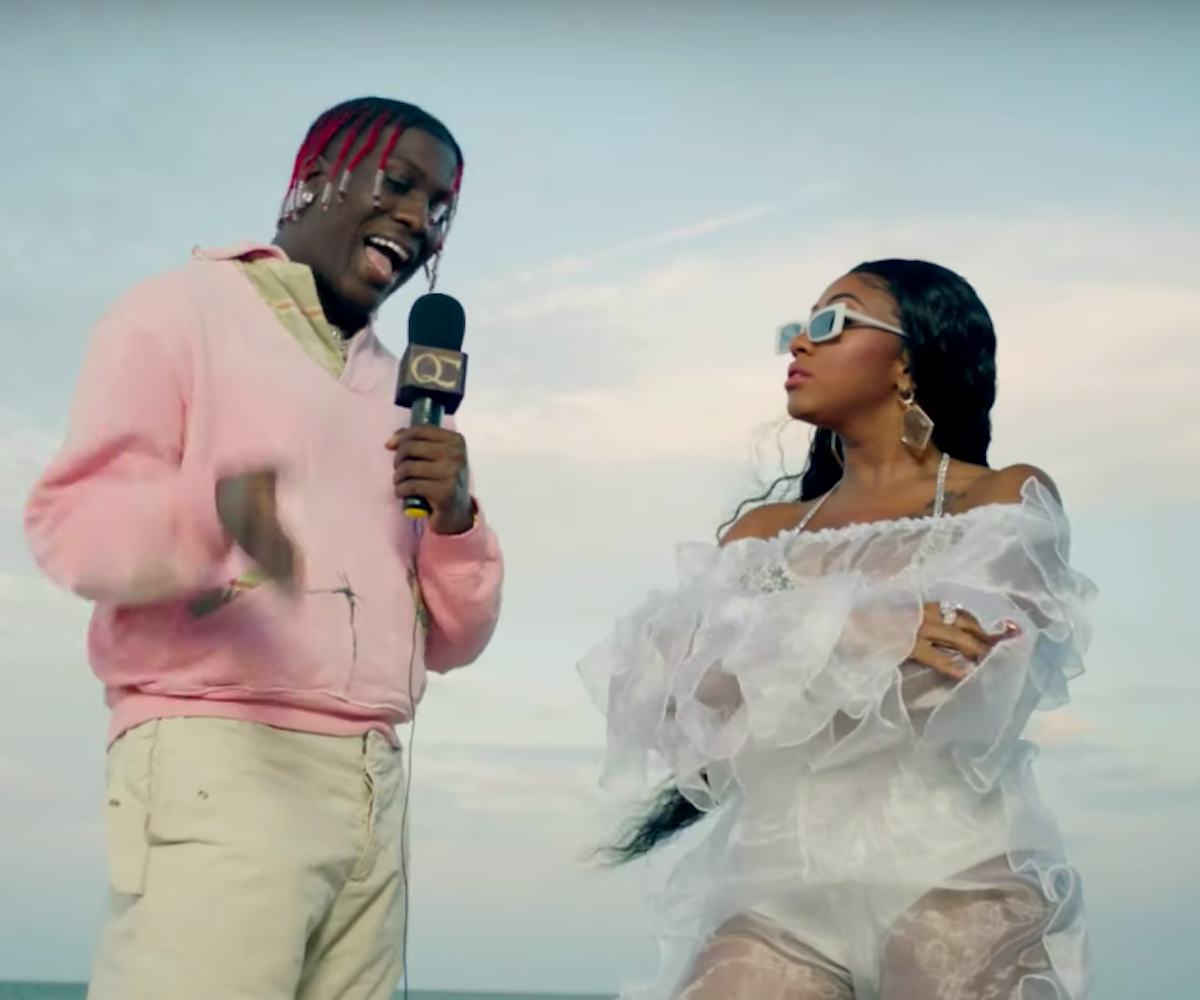 Photo courtesy of Quality Control Music.
City Girls Shut Down Spring Break In "Act Up" Video
Lil Yachty is reporting live
After 12 weeks on the Billboard Hot 100 Chart and a viral freestyle challenge, City Girls have finally dropped the music video for their single "Act Up." The premise of the video is that the governor of Florida has declared spring break canceled because the "Act Up" challenge has driven the spring breakers mad. They're chanting the lyrics and turning up in convenience stores and cars, sending men to the hospital. Cool and confident Yung Miami struts through the streets, egging them on. Reporting on all the chaos is news reporter Lil Yachty.
The rapper's prominent spot in the video is a huge nod to his recent admission that he wrote most of the lyrics to the song for the group. There is a part in the video where Yung Miami stands next to Yachty during his broadcast, the music stops and he instructs her on what line she should say next and how to best deliver it. Miami gives it a try, and the song resumes with the catchy line "I bet your lil sister wanna look like me. I bet your lil brother wanna fuck on me." It's a cute wink at fans who've been harping on the collaboration.
Check out the video, below.