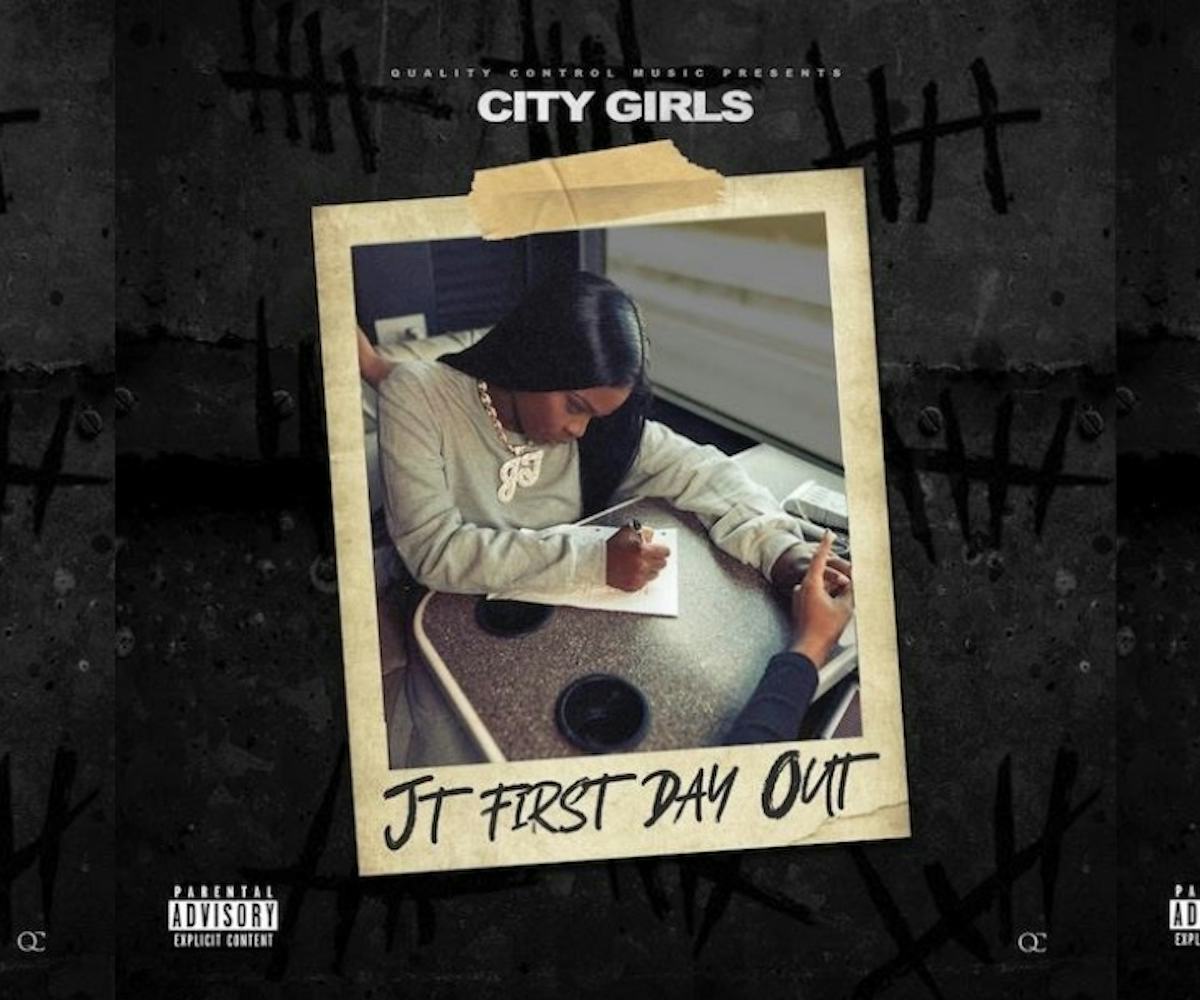 Courtesy of City Girls
City Girls' JT Dropped A New Track The Day She Was Released From Prison
"This really my first day out I ain't wait a day!!!!"
Just as City Girls' JT was released from prison after more than a year, she announced her return with new song "JT First Day Out." Per an excited Instagram post from the rapper: "This really my first day out I ain't wait a day!!!!" JT didn't take a single moment before reflecting on all the changes that happened to City Girls during her time in prison, boldly throwing herself back into the game right away with this three minute freestyle.
JT has been incarcerated for much of the City Girls' biggest moments in the spotlight; Drake's "In My Feelings" (which they were heavily featured on) was released the day JT began her sentence for aggravated fraud. Since then, the duo's has gained considerable momentum, with their single "Twerk" featuring Cardi B going platinum this past August prior to JT's release. JT reflects on the rise on the track: "Went in the same day Drake dropped "In My Feelings"/ I was in prison on my bunk, really in my feelings (Facts)/ Now I'm back to the millions, bitches in they feelings."
She briefly thanks Yung Miami for maintaining the City Girls' upward trajectory during her absence in the lyrics, rapping, "Yung Miami held me down, that's a bitch ace (Period)/ And if a bitch try her, it's a cold case," which is really representative of the kind of symbiotic relationship we all deserve. Miami's future child is about to have the two fiercest aunties ever — forget about trying to come for her.
JT's release has been expected to arrive since June 24, when it was reported that she would be out within the following 90 days. Quality Control founder Pierre "Pee" Thomas had our hopes up that JT would be back in time for the last days of Hot Girl Summer, but as JT points out on the new song, "Bitch, I'm right on time for the season change." Hot Girl Fall can now officially commence.
Listen to "JT First Day Out" below.