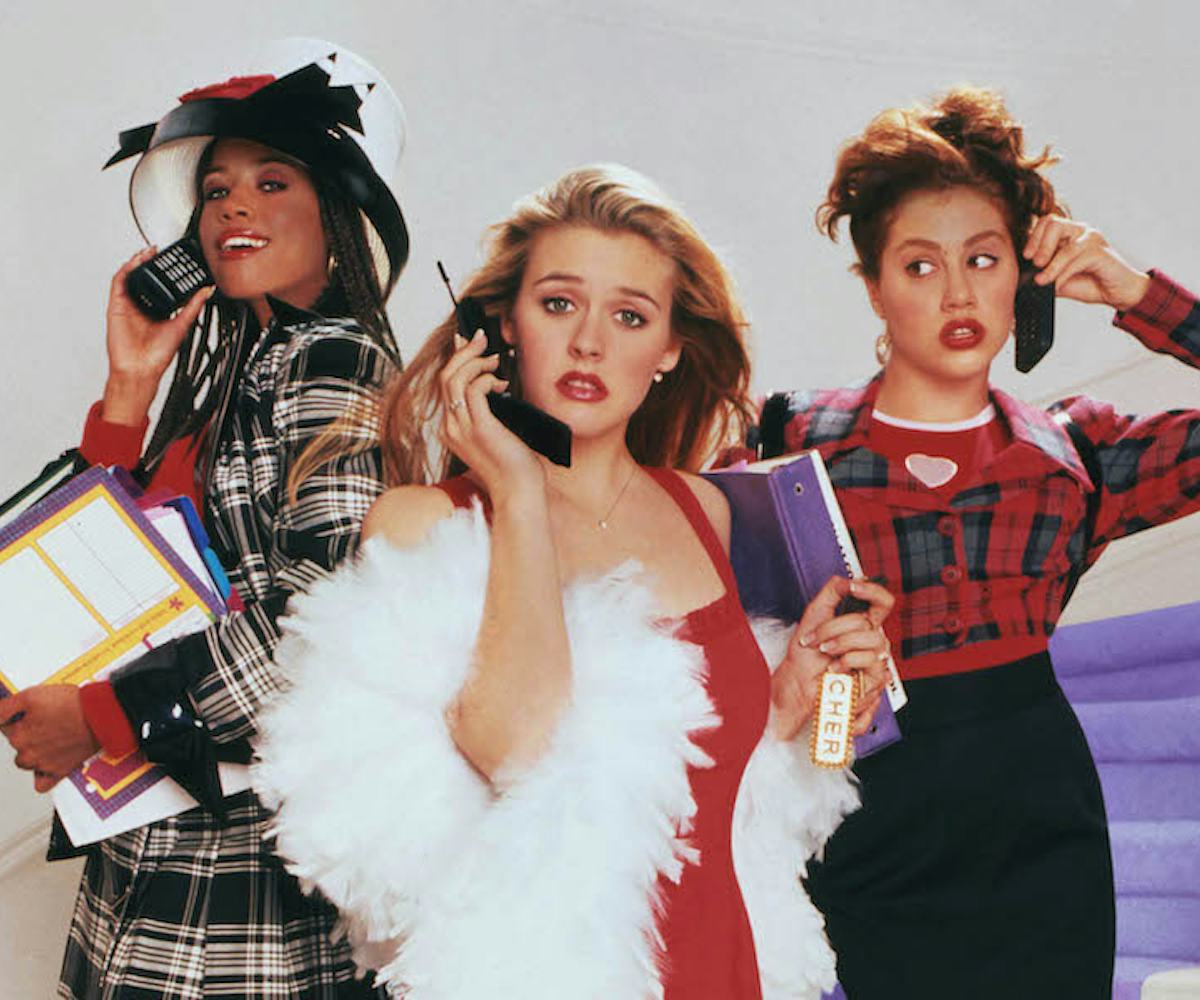 Photo by Paramount/Kobal/Shutterstock
The New 'Clueless' Reboot Is Sounding Like A Full-On Monet
"Up close, it's a big ol' mess"
Clueless is being rebooted as a television series by CBS TV Studios, and the description of the forthcoming show is... a lot. According to a new report by Deadline, the series is "Mean Girls meets Riverdale meets a Lizzo music video," amongst other things. Will and Grace writers Jordan Reddout and Gus Hickey are behind the new iteration of Clueless, crafting their story around Stacey Dash-originated character Dionne rather than Cher Horowitz, played by Alicia Silverstone in the 1995 cult classic movie (and later by Rachel Blanchard in the 1996 TV spin-off).
A longer description of the series is provided, and it makes the series out to seem like a hot mess from the get-go. Deadline writes:
It is described as a baby pink and bisexual blue-tinted, tiny sunglasses-wearing, oat milk latté and Adderall-fueled look at what happens when the high school queen bee Cher disappears and her lifelong No. 2 Dionne steps into Cher's vacant Air Jordans. How does Dionne deal with the pressures of being the new most popular girl in school, while also unraveling the mystery of what happened to her best friend, all in a setting that is uniquely 2020 L.A.?
Those are definitely words! As Twitter user @whatthe_shea put it, the description "is literally just old man executive 'how do you do fellow kids' mad libs." No young people or Clueless fans were involved in the making of this reboot, that's for sure. Cher in Air Jordans instead of Alaïa? As if! Maybe this reboot will be the final straw before Hollywood realizes that not everything needs to be revived, but we aren't holding our breath.
Last October, there was news of another Clueless-related project in the works at Paramount studios, withwriter Marquita Robinson (Glow) and producer Tracy Oliver (Girls Trip) behind a remake of the film. Since the news broke, though, nothing more has been revealed to the public.