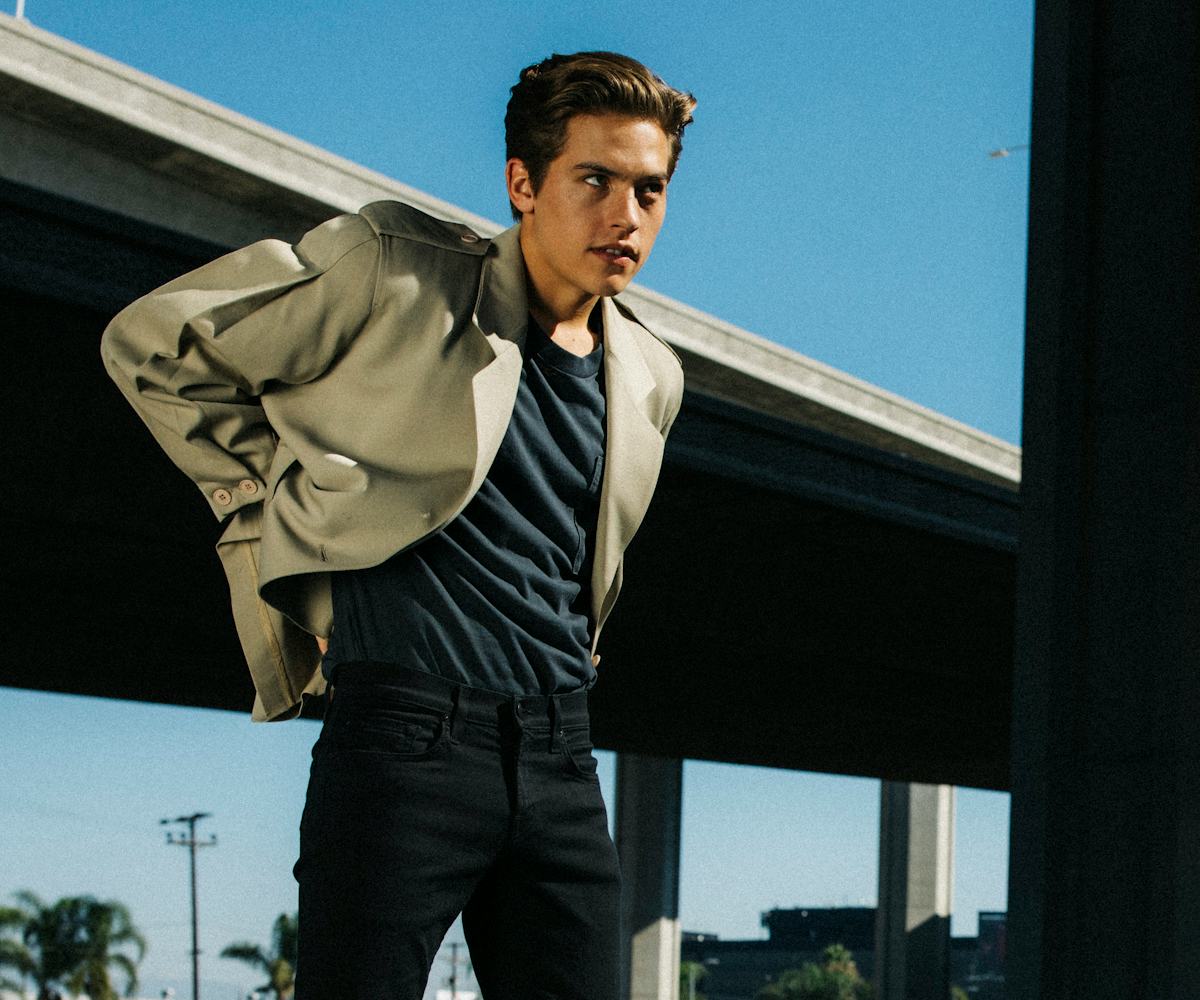 Photo by Cole Sprouse, Courtesy of J Brand
Cole Sprouse Photographed Brother Dylan For Fashion Campaign
1970s Sissy Spacek meets Cruel Intentions
Cole Sprouse doesn't just take gorgeous photos of his Riverdale costar and IRL girlfriend Lili Reinhardt. He's now the photographer behind the lens of the new J Brand spring campaign starring none other than his twin brother, Dylan Sprouse. In a statement, J Brand describes the campaign as "1970s Sissy Spacek meets the villain in 1999's cult film Cruel Intentions," and, well, it's actually pretty accurate.
Dylan told The Cut that he and Cole are "pretty synced up by now," so working together, as they had all those years ago on iconic Disney show The Suite Life of Zack and Cody, wasn't exactly hard. "I've been watching Cole do photography since he was really discovering his style so I was amazed after all this time to discover that he's very professional and put together on a shoot (despite doing the cartoon photographer 'yes darling!' Bullshit)," he added.
Previously, Cole shot editorials for high-profile fashion magazines, but it was his Instagram that first caught the eye of J Brand VP of marketing and brand creative Mary Peffer. She writes in the statement, "I've been following Cole's editorial work in outlets like Vogue and Elle for some time which I stumbled upon via his Instagram and was immediately hooked. He is, without question, a phenomenal photographer and his dedication to his art is something you feel through his imagery without the need for hype or explanation."
Check out some of the images from the spring campaign, below.