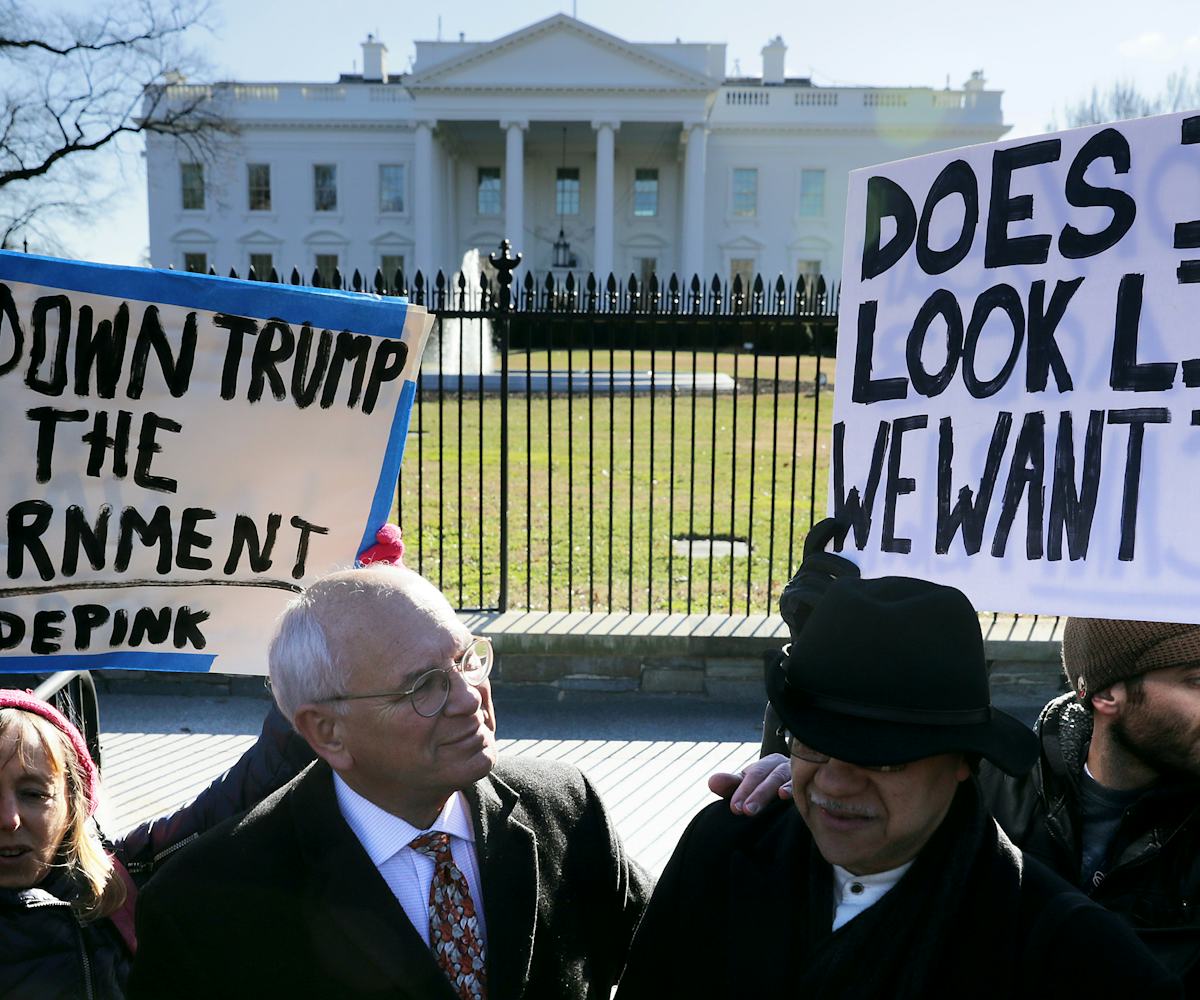 Photo by Chip Somodevilla/Getty Images
College Students Seeking Financial Aid Are Getting Fucked Due To The Shutdown
Another terrible consequence
Students pursuing higher education are now facing difficulties in applying for financial aid due to the government shutdown. According to a new report by Teen Vogue, a number of college students are having to reevaluate their spring semester plans as they are left without definitive financial need information.
Ninety percent of IRS workers are furloughed due to the government shutdown, according to the report, so when students call to request information or assistance, they're met by a lengthy recorded message apologizing for the inconvenience rather than anyone who can actually do anything.
The Department of Education has recommended that students proceed as they "normally would" while filling out paperwork, but acknowledge "some systems and processes depend on information—and any actions taken by—other federal agencies, several of which are currently closed." This is especially difficult for college hopefuls, who would be filing this paperwork for the first time and have no way to estimate based on prior years' financial allowances.
Teen Vogue cited one particular student, Michelle Moraa, who turned to GoFundMe as a way of averting potential crisis. Once her story made local news, her university finally offered her a solution to her issues and allowed her to substitute her family's tax forms rather than transcripts until the government reopens. Though Moraa told the publication that she was not sure she would have been contacted by her school had the news not been publicized.
It is unclear per the report exactly how many students will be unable to complete their appropriate paperwork in order to receive aid for the next school year, but, as the government shutdown persists and the price of education remains disproportionate to what most families can afford, it is undoubtedly a problem that will be very acutely felt across the nation.