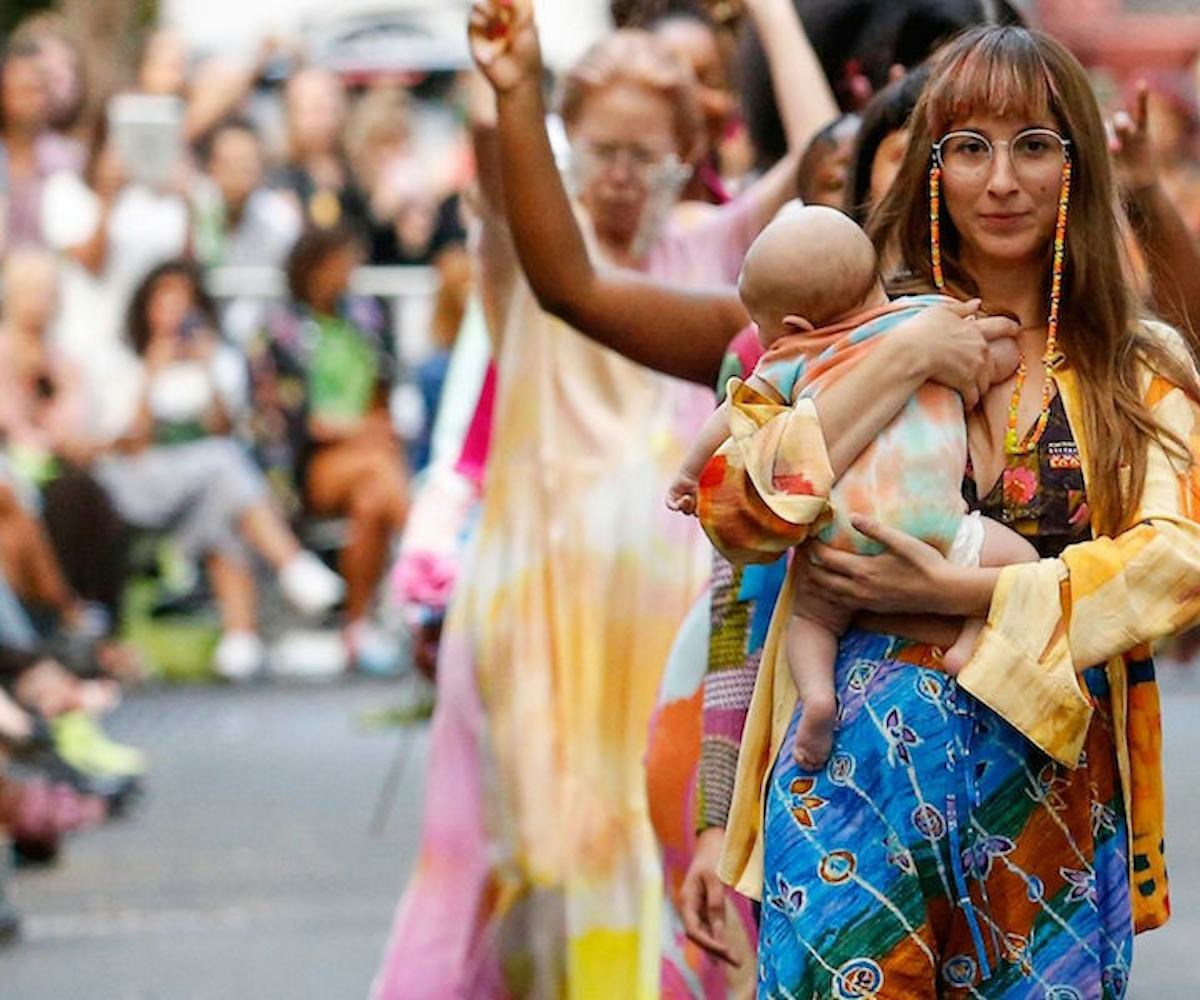 Photo by WWD/Shutterstock
Collina Strada Held A Repurposed Runway At A Farmers Market
"Sustainability is a journey, not a destination"
Collina Strada doubled down on its commitment to better environmental practices on a runway filled with looks made entirely from repurposed materials. As both a treat for guests and an encouragement to shop locally, Collina Strada created a makeshift farmers market to host the runway, offering up fresh fruits and grains for guests to enjoy following the show.
Declaring in a press release yesterday that "sustainability is a journey, not a destination," the designer promised to continue trying to "build better business practices and design with consciousness," despite already being leagues ahead of so many other designers in that respect. Last season, she shared, "I will be the first to admit that I buy a plastic water bottle at the airport when I travel. I order from Seamless instead of cooking. I am an avid Amazon user, when I could be shopping locally." She added, "But this year, I am vowing to stop. I want to make choices with an environmentally conscious mindset and realize that every purchase we make affects our future."
And her own personal choices transformed into a runway setting for SS20, hosting a pop-up farmers market with food supplied by Mistfits and Local Roots; plenty of which was enjoyed by guests after the show. In a press release Collina Strada notes, "Everything in this collection is made from repurposed materials with the exception of our jersey program, for which we are urgently seeking sustainable options." As before, Collina Strada sent her collection down the runway on a diverse cast of models of all ages and body types, showing how chic sustainability looks on literally every body.
Relive some of the most magical moments from the show, below.