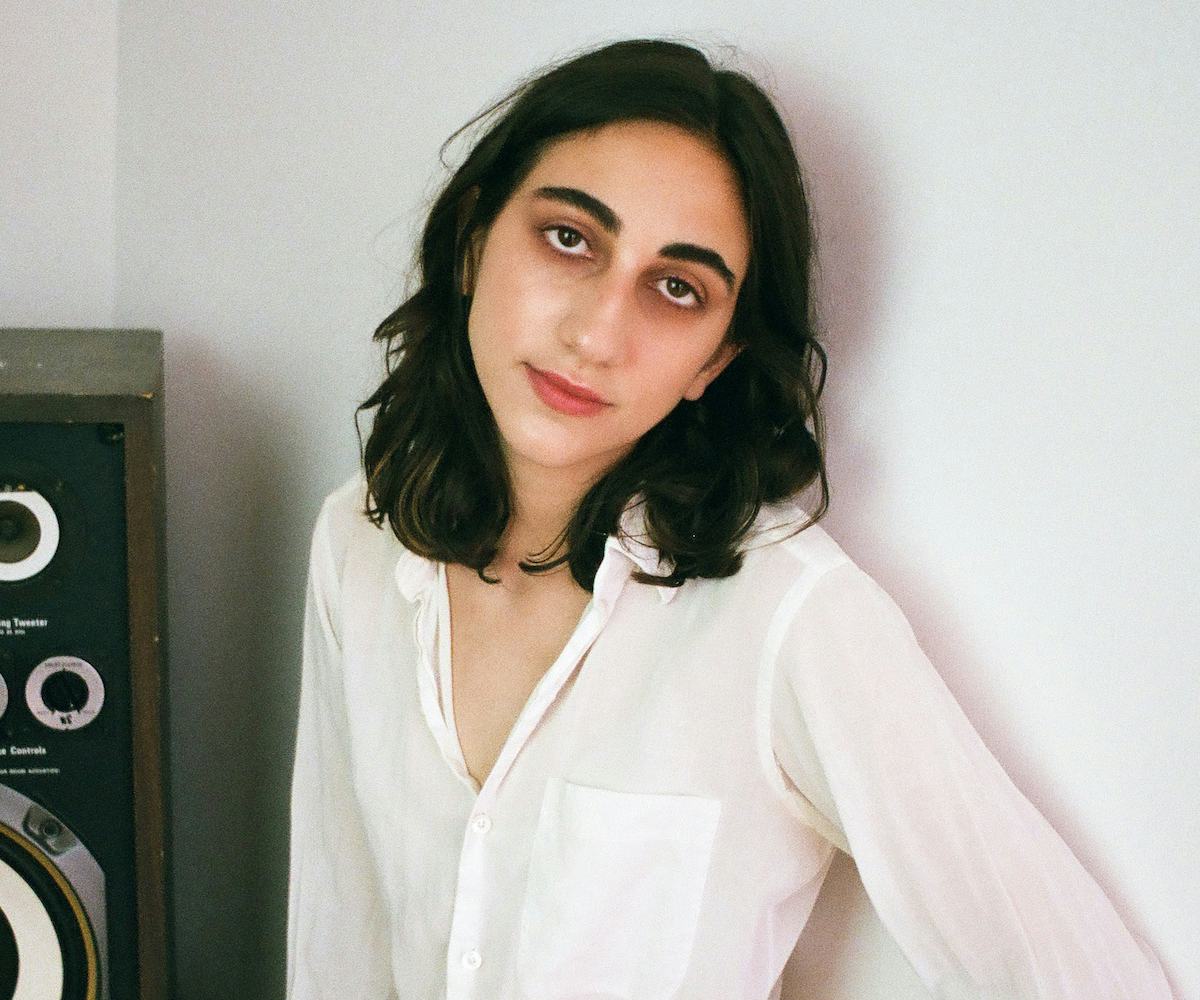 Photo by Alex Apostolidis
Common Holly Has The Perfect Love Ballad For Anxious Romantics
"Don't leave me, I'm crazy, okay?"
Common Holly, aka Brigitte Naggar, has turned a silly lyrical experiment into a delicately heartbreaking ballad for all of the anxious romantics out there. On "Crazy OK," she spins a single line into an introspective acoustic monologue that turns to an emotional outpouring by the end. Ahead of the release of her sophomore album When I say to you Black Lightning, due out on October 18, she premieres her new single accompanying visuals exclusively via NYLON.
Naggar wasn't so serious about the track from the start, she reveals: "This song was actually meant as a joke at first. It took about five minutes to write, and after accepting that it might actually have a place on WISTYBL, it has come to feel like one of the album's most potent messages. There's a little bit of humor that comes with the inevitable struggles of existing, isn't there!"
"Crazy OK" revolves around the repetition of a single lyric that, out of context, could be construed as gaslighting, but is instead a vulnerable cry: "Don't leave me, I'm crazy, okay?" She sings it as a mantra first over quiet acoustic guitar, before transitioning into a bridge that expands upon what the line means; "'Cause I've been staying up late/ trying to pull it all together/ And I don't know what to do/ And I don't know whether/ I got lucky meeting you/ Or it's just another reason to feel crazy." Shortly after, the repetition returns, but the soundscape opens up to a full rock band, matching the video's thunderstorm visuals with amplified emotion.
Watch the video for "Crazy OK" and find out where you can catch Common Holly on tour below. When I say to you Black Lightning comes out this Friday, via Barsuk Records.
11/26 - Montreal, QC @ Casa Del Poppolo
11/28 - Toronto, ON @ The Drake Hotel
12/2 - New Haven, CT @ Cafe Nine
12/3 - Washington, DC @ Pie Shop
12/4 - Philadelphia, PA @ Everybody Hits
12/5 - Princeton, NJ @ Terrace Club
12/6 - Brooklyn, NY @ Trans Pecos
12/8 - Pittsburgh, PA @ Club Cafe
12/10 - Cleveland, OH @ Beachland Tavern
12/11 - Chicago, IL @ Schubas Tavern
12/12 - Milwaukee, WI @ Cactus Club
12/13 - Minneapolis, MN @ 7th Street Entry
12/16 - Seattle, WA @ Barboza
12/17 - Portland, OR @ Mississippi Studios
12/18 - San Francisco, CA @ Cafe Du Nord
12/21 - Los Angeles, CA @ Echo (Early Show)