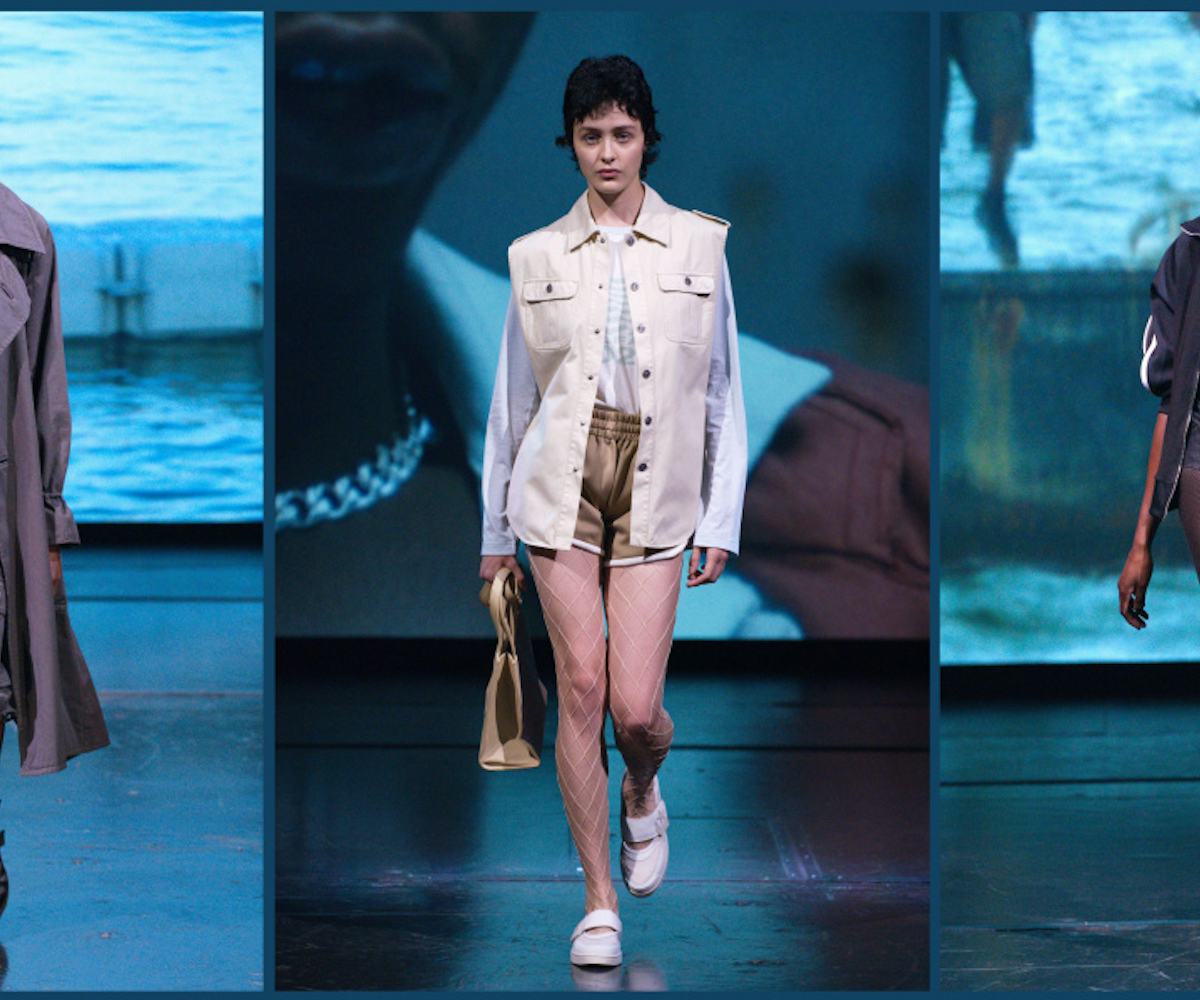 Photos Courtesy of Mitchell Sams, Telfar
Converse Just Got A Grandpa Shoe Makeover Thanks To ​New Telfar Collaboration
Converse has unveiled a collaboration with Telfar, and I'll need one of every shoe. Presented on the runway in Paris during the Telfar show, the capsule collaboration includes footwear and apparel in an array of neutrals.
Per Telfar's release, the designer "crafted a collection that reinterprets Converse's basketball heritage and taps iconic silhouettes, like the Pro Leather, ERX, and Chuck 70 as his canvases." The first two got a makeover in the form of a grandpa slipper-like slip-ons and a sandal with velcro straps; the latter resulted in a wild print on the high-top kicks, which have the words "not for you for everyone" written across the toe of the right shoe.
According to Telfar, the "Spring/Summer 2020 takes its inspiration from the customs/security lines at any airport at given time, anywhere in the world," which explains the Converse collab. Converse are comfy as heck and are definitely a go-to shoe for when you know you're going to have to kick them off at a TSA line or be running from gate to gate.
View close-ups of the sneakers, below, and keep your eyes peeled for announcements as to when/where the shoes will be available to shop.