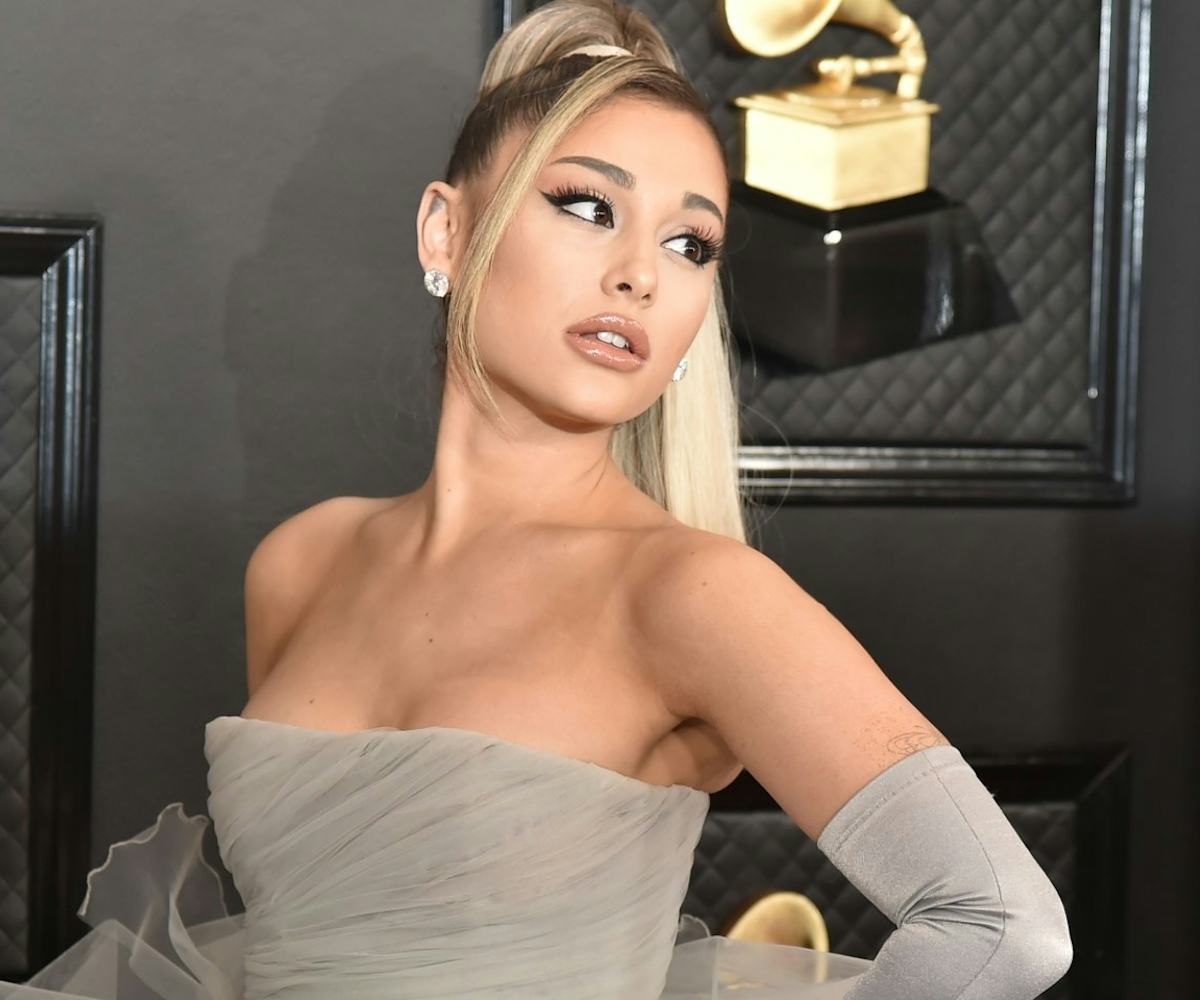 Photo by David Crotty/Patrick McMullan via Getty Images
Ariana Grande, Hilary Duff, And More Urge Fans To Please Stay Home
Amid coronavirus outbreak, several musicians including Caroline Polachek, Ariana Grande, Hilary Duff, Taylor Swift and more took to social media to urge their fans to practice social distancing and stay home, presumably in response to the many disturbing reports of people around the country still filling up bars and going about life as normal.
"It is incredibly dangerous and selfish to take this situation lightly," Grande wrote in a message posted to Twitter on Sunday. "The 'we will be fine because we're young' mindset is putting people who aren't young and/or healthy in a lot of danger. you sound stupid and privileged and you need to care more about others. like now."
The singer also urged her fans to call their senators in support of bill H.R.6201 or the Family First Coronavirus Response Act, which, if passed, would provide paid sick leave and free coronavirus testing, expand food assistance and unemployment benefits, and require employers to provide additional protections for health care workers.
The message came at the heels of numerous photos and videos circulating on social media showing full bars, restaurants, and clubs in major cities like New York, Chicago, and Orlando, prompting concern from many that some people might not be taking the current crisis seriously.
Duff kept her Instagram story message short and incredibly succinct: "To all you young millennial assholes that keep going out and partying: go home. Stop killing old people please."
Meanwhile, Polachek revealed in an Instagram story on Saturday that she has been self-quarantining after exhibit some of the symptoms. "I started coming down with symptoms last night: fever, dry cough, nausea, migraines," she said. "Obviously there's no way to know right now with the shortage of tests available if I actually have it or not but for the sake of safety I'm on full quarantine and will be for a while. Stay safe stay inside."
In her latest update on Monday, Polachek revealed that she hasn't been able to eat anything except toast and juice, but she's sure she'll "kick this thing very soon." "If you're watching this and you're still going out to stuff...please don't," she added. "It's everyone's responsibility now to slow down the passage of this virus. and obviously i feel like a hypocrite for having a show in London four days ago i probably should've cancelled it but even in the last four days it feels like it's been an eternity. So much has happened. Everyone stay hydrated."
If even after reading this far you still need more convincing, see messages from Swift, Justin Bieber, and more.