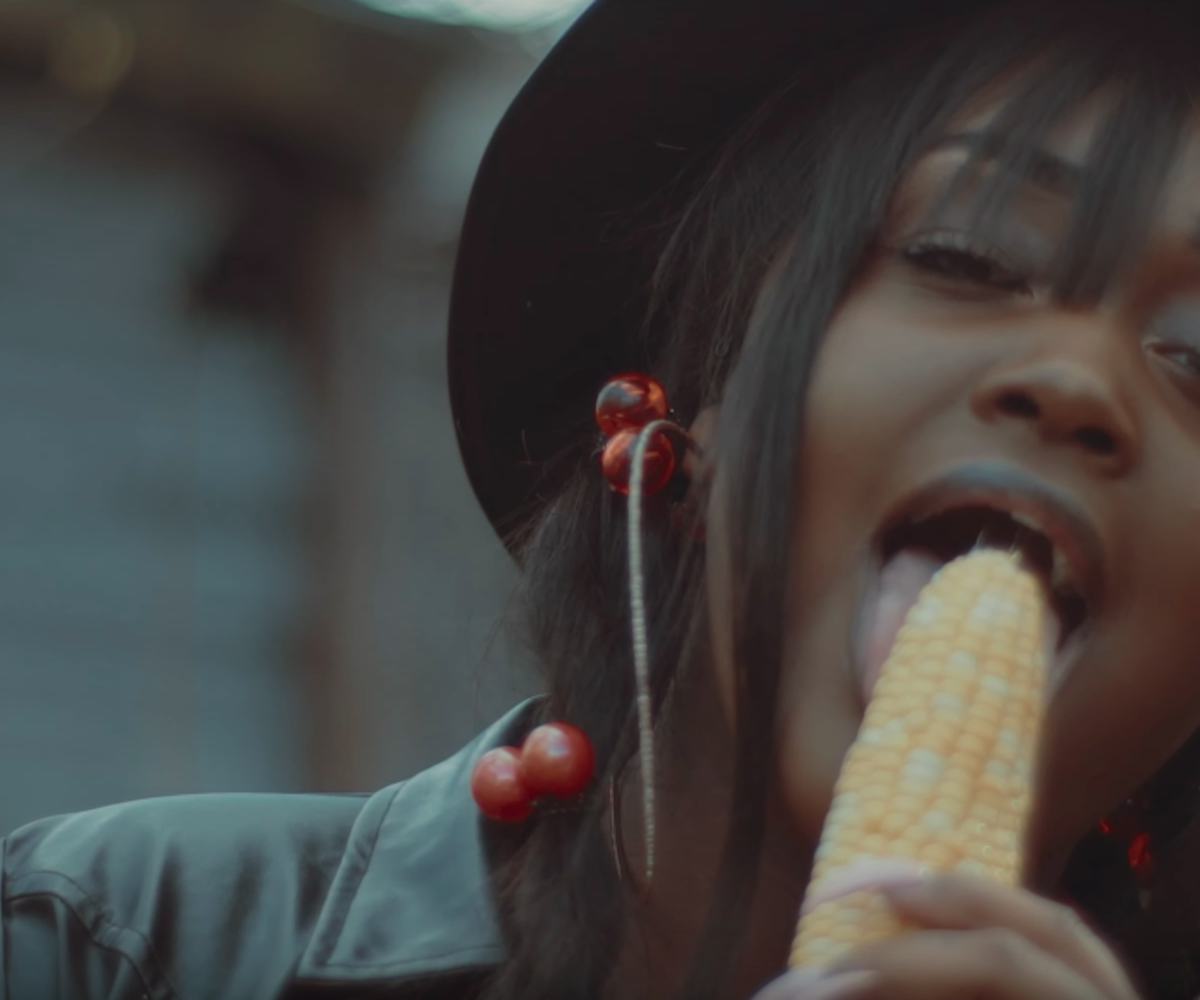 Screenshot via YouTube
CupcakKe Drops Perfect, Dick Joke-Filled "Old Town Hoe" Music Video
And we love this latest addition to yeehaw culture
When CupcakKe released her "Old Town Road" remix—called "Old Town Hoe," of course—we knew it was exactly the kind of song that yeehaw culture needed. Now, the rapper has released the music video for the track, which takes the song to a new X-rated extreme. We're here for it.
In the video, CupcakKe's iconic lyrics—"I'm gonna take your dick, put it in my hole/ I'm gonna ride 'til I can't no more"—are all but acted out, as CupcakKe and two backup dancers—all clad in Daisy Dukes, cowboy hats, and wearing red bandanas as shirts—suggestively suck on penis-shaped popsicles and eat corn on the cob in a very NSFW way. There's also guest appearances from an oven mitt and a Pop-Tarts box. Every second is iconic, tbh.
And, we're not the only ones who think so. The video has a stamp of approval from Lil Nas X himself, who retweeted CupcakKe's announcement to tell her "ur doing amazing."
If this is the future of yeehaw culture, we're along for the ride. Watch the video, below.