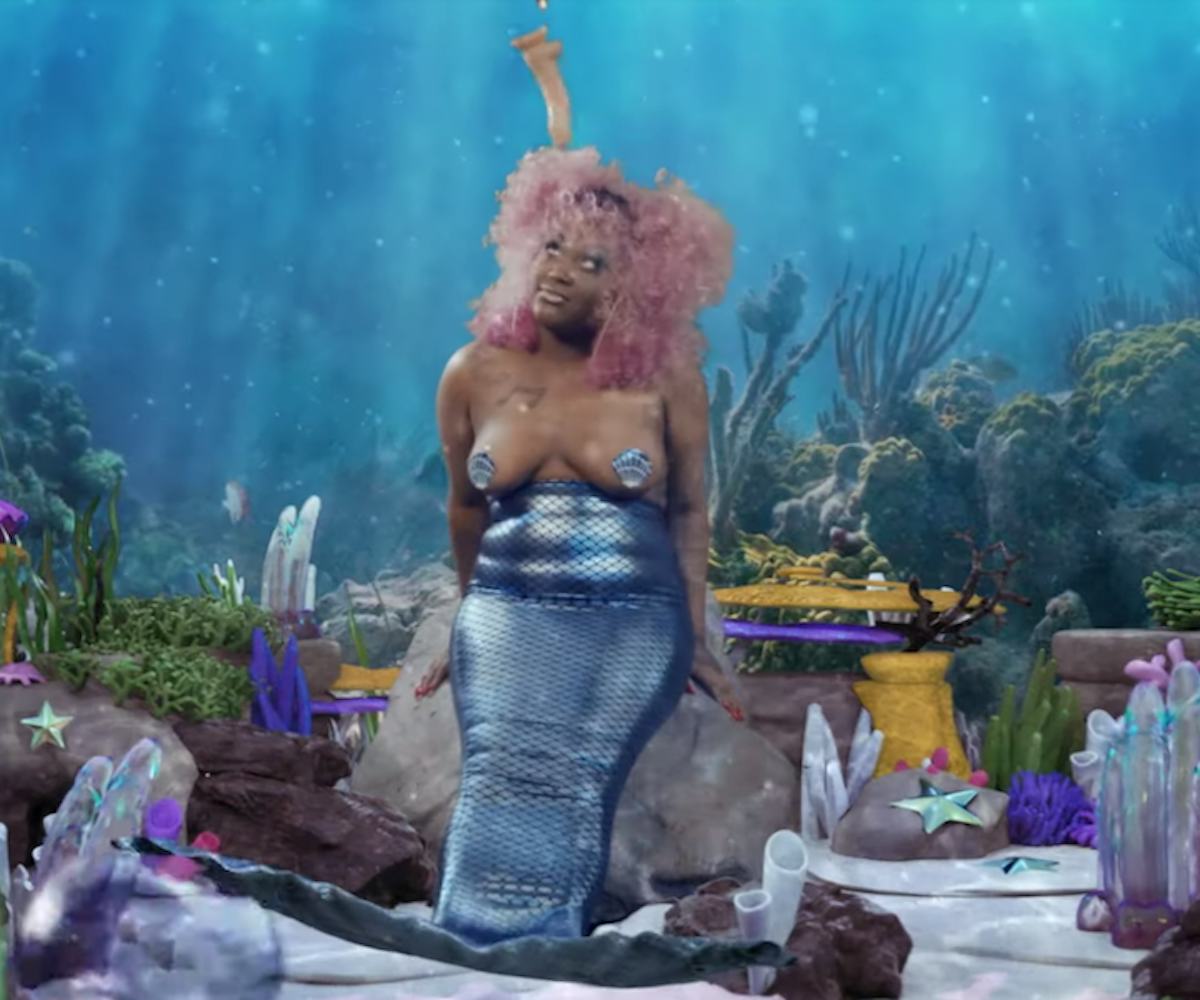 CupcakKe Is Lured Away From Bikini Bottom By A Dildo-Wielding Fisherman In New Video
I only want explicit Spongebob content in 2019
CupcakKe dropped her latest single "Squidward Nose" last month, only a few short days after her worrying hospitalization. Now, the rapper has released the visuals for her latest single "Squidward Nose," and they're the perfect accompaniment to the X-rated Spongebob Squarepants-inspired track.
In the new video, CupcakKe dives into the sea while donning a metallic mermaid tail and seashell pasties, skipping the pineapple home for a backdrop of phallic coral. Special guest, comedian John Early, is a fisherman who knows exactly how to catch her eye, attaching a dildo to the end of his fishing line to hopefully reel CupcakKe in. But as she says so eloquently in the chorus, she'd "rather ride Squidward nose" than a dick that isn't to her liking. And, well, that's exactly what she does after ditching her fins.
So far, the single seems to be a stand-alone release, however according to Genius, fans seem to be hoping that it will be the lead single off CupcakKe's still to-be-announced forthcoming album. If there's anything 2019 needs, its more explicit bars from this perfect queen.
Watch the video below. Beware: You'll never look at Squidward the same way again.