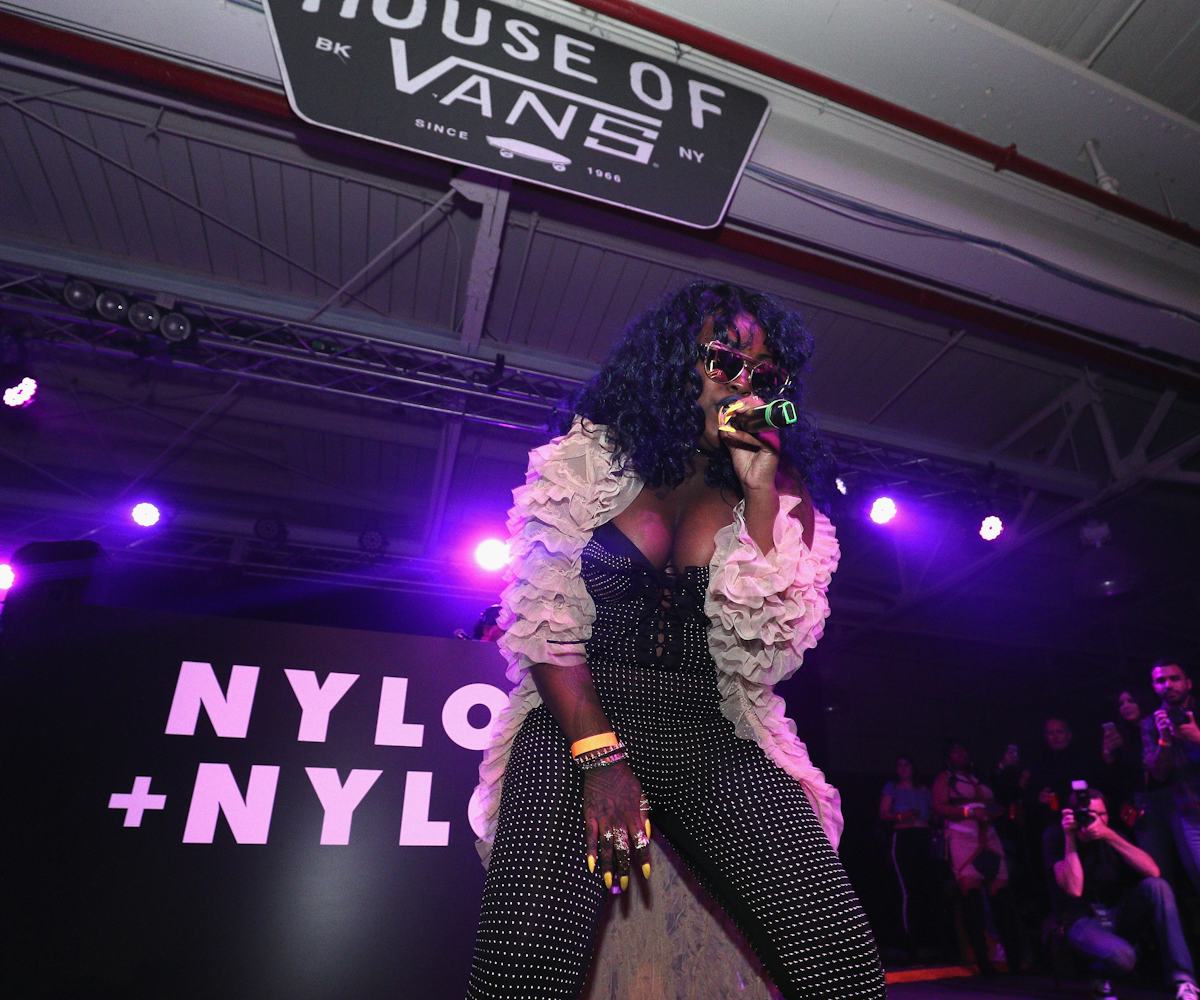 Photo by Rob Kim/Getty Images for Nylon.
CupcakKe Reportedly Taken To Hospital After Tweeting About Suicide
Rapper CupcakKe is reportedly safe after posting a troubling tweet Monday night.
The artist sent out a message to Twitter declaring she was planning to take her own life. She then reposted the tweet on Instagram with the caption: "Thank you for everything y'all have done for me I really appreciate it."
Elijah Daniel, a comedian and friend of CupcakKe's, sent out a series of tweets after seeing her messages. He wrote: "I tried every number i have for elizabeth and her management/booking/agents and i reached out to her mom and mutual friends idk who else to try but i will keep y'all updated plz tell me if u guys have any updates."
Eventually, he got into contact with the Chicago Police Department who, he says, were able to find CupcakKe's address and do a wellness check. His last update declares that she was taken to the hospital and is doing okay.
No updates have been made on CupcakKe's social media accounts.
If you or someone you know is going through a crisis, please call the National Suicide Prevention Lifeline at 1-800-273-TALK (8255) or contact the Crisis Text Line by texting TALK to 741-741.