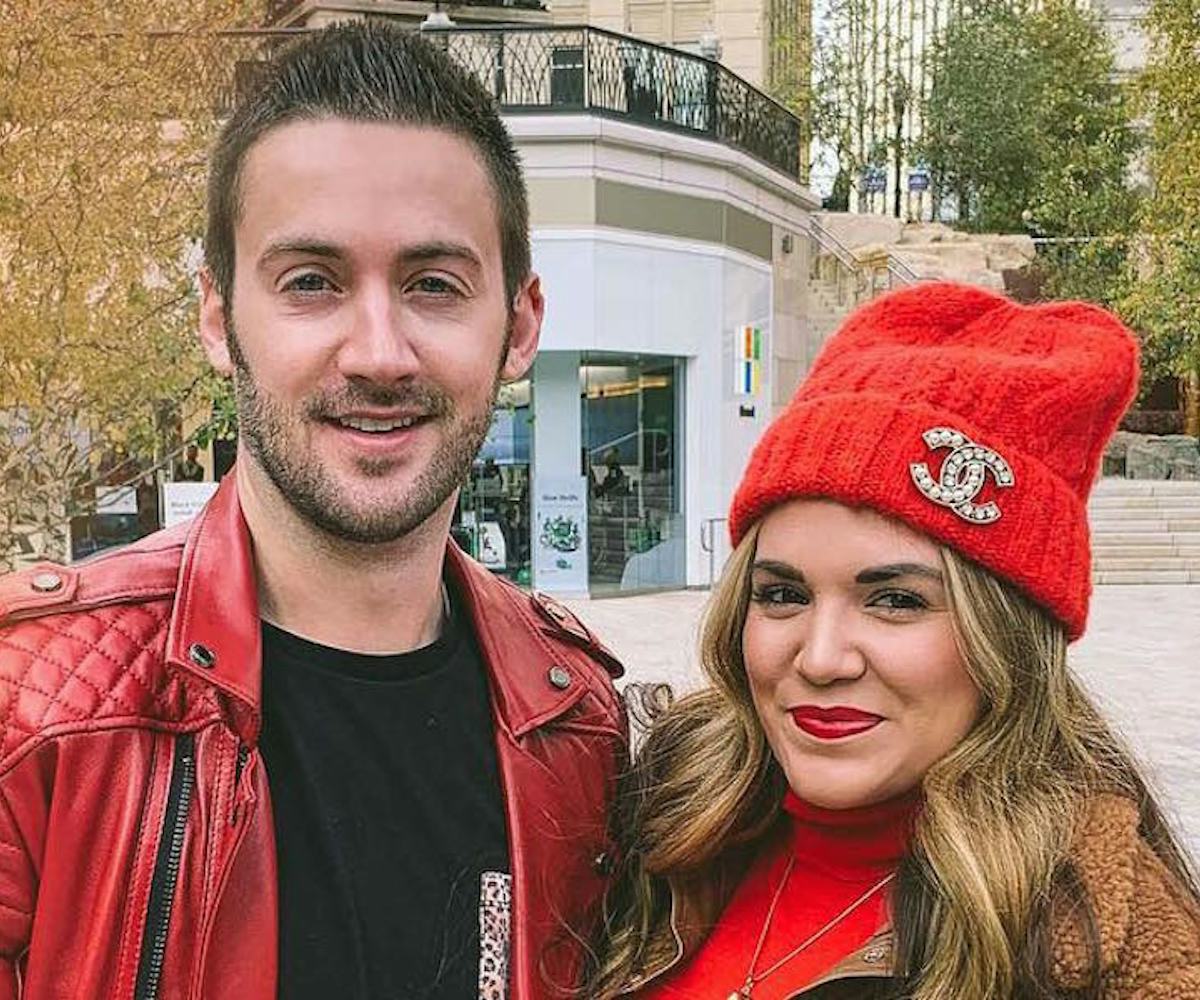 Photo via @tripp on Instagram
Curvy Wife Guy Is Casting A "Body Positive Curvy Girl Hip-Hop" Music Video
He's looking for "curvy dime piece ladies"
Curvy wife guy, I am sad to say, is back on his BS. Late Wednesday, Robbie Tripp sent out a casting call via his Instagram story for the music video to accompany the "body positive curvy girl hip-hop anthem" that he apparently made. "Of course" his wife Sarah Tripp is the star of the video, but he's looking for a trio of "curvy dime piece ladies who are ready to rock your thick thighs, stretch marks, and booty on camera" to back her up.
Both Sarah and Robbie sent out the casting call, looking for women in Arizona to submit swimsuit photos to Robbie's DMs for consideration. Robbie ended his open call announcement with this: "Can't wait to release this certified banger and create an anthem for confident, curvy women all over the world!!! Stay tuned!" And stay tuned, I will.
After seeing the casting cast, I couldn't stop myself from continuing to watch the wreckage of Robbie's Instagram stories, only to find a paragraph on what he deems to be an acceptable suitor for curvy girls. When asked to start a curvy girl dating app (Robbie, please don't), he explained that his theoretical app would "have a rigorous screening process," that suitors would have to "vow to worship the booty and commit themselves to the 175lbs and Up Club for life." I know it's not shocking that Robbie has an exact (low) weight that he deems women to be curvy at, but I still groaned upon reading.
In October 2018, Robbie threatened to sue Babe.net after the site published segments of his book Create Rebellion alongside quotes from the Unabomber Manifesto and asked readers to guess which quotes came from which book. Spoiler alert: it was really difficult to tell the difference.
If you're looking for an actual body positive song, though, don't follow up with Robbie; instead, queue upsome Lizzo.