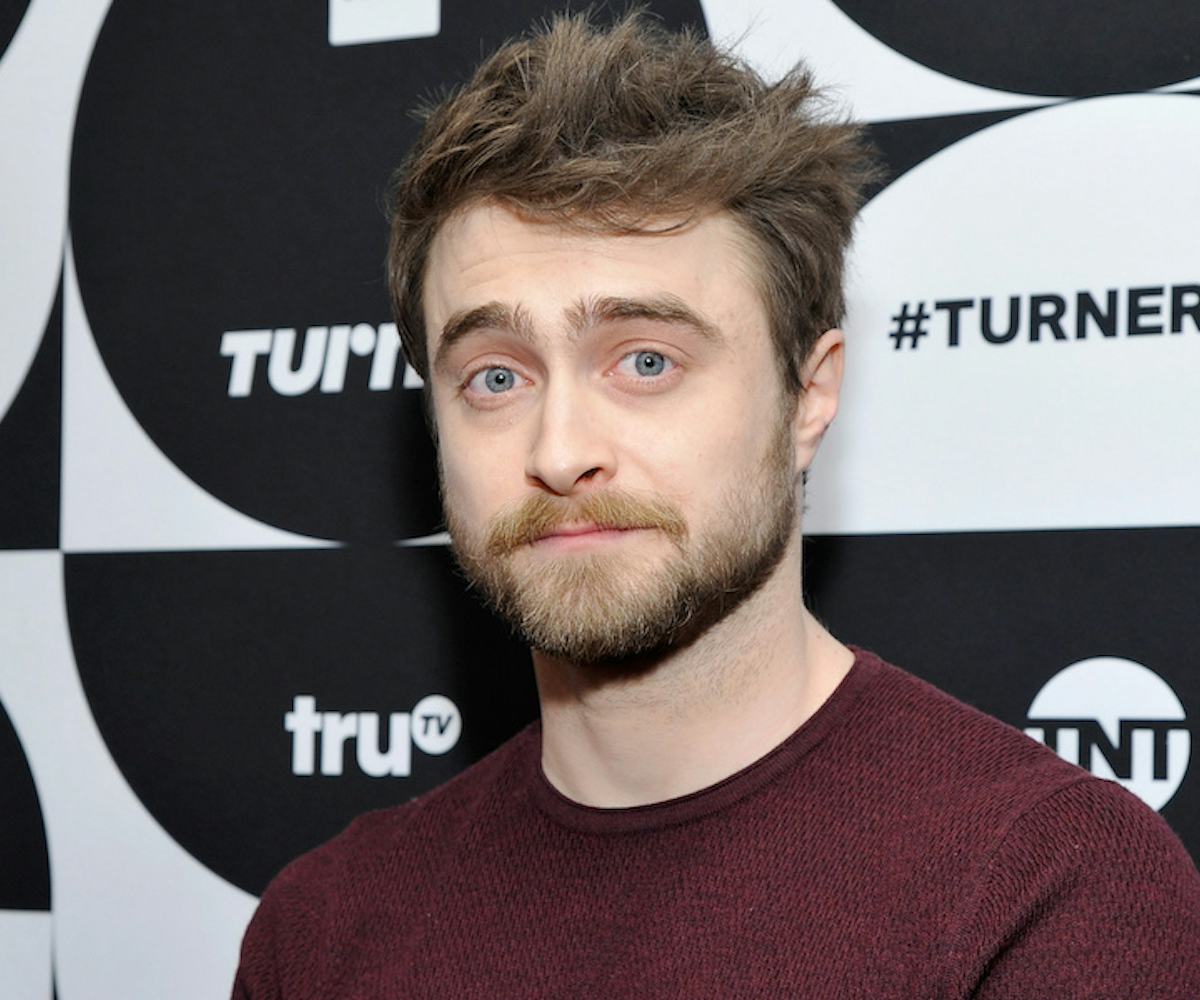 Photo by John Sciulli/Getty Images
Daniel Radcliffe Opens Up About Using Alcohol To Cope With 'Harry Potter' Fame
"It can affect your psyche"
In a new interview, Daniel Radcliffe opened up about how he turned to alcohol to cope with the mass fame from starring in Harry Potter at such a young age. He has been sober since 2010, which he credits to his overall love for acting, and his support system.
Radcliffe told interviewer Sam Jones that, especially in his late teens, he would "feel watched" whenever going out to bars and pubs. "In my case, the quickest way of forgetting about the fact that you were being watched was to get very drunk," Radcliffe explained. "And then as you get very drunk, you become aware that, oh people are watching more now 'cause now I'm getting very drunk. So I should probably drink more to ignore that more." He went on to note that "it can affect your psyche," before explaining how easy it is to get overwhelmed by the prospect of fame.
Radcliffe also describes feeling obligated to perform emotions in public. "You have a great job, you're wealthy, you don't have a right to ever feel sad or to not be excited about the whole thing all the time," he said. The moment he'd start to feel anything other than happiness, he questioned, "Does that mean I'm doing this wrong? Does that mean I'm not good at being famous or not good at living my life?"
He described the idealized image of actors that he had in his mind as all being "crazy, cool drunks;" An image he felt he had to "live up to." But of course, as he learned, it's not a healthy aspiration.
Radcliffe also expresses a deep sense of empathy toward celebrities who became famous very young, such as Justin Bieber. "There is not blueprint for starting young and working stuff out," he said. Which is why he's not quick to add onto the criticism when young stars act out because, as Radcliffe knows so well himself, "stuff could be super crazy" in their own lives.
Watch the full interview below.