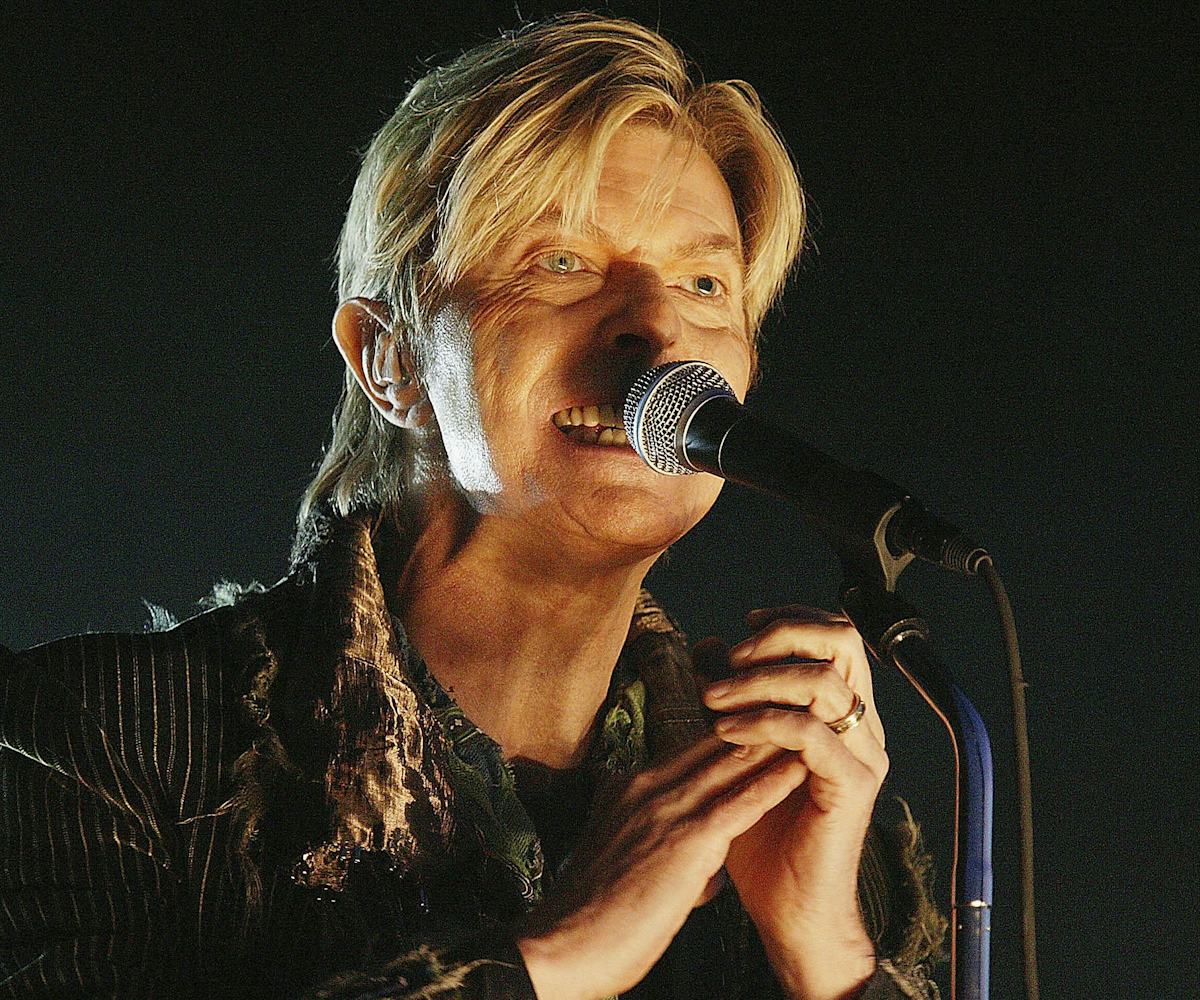 Photo by Jo Hale/Getty Images
Forthcoming David Bowie Biopic Doesn't Have The Family's Blessing
It also won't feature any of the late singer's music
David Bowie's son, director Duncan Jones, took to Twitter to criticize Stardust, the forthcoming film starring Johnny Flynn and Marc Maron about the late singer. In response to a tweet from The Hollywood Reporter about casting for the biopic, Jones wrote, "Pretty certain nobody has been granted music rights for ANY biopic... I would know."
Jones explains that Bowie's family has zero involvement in the film, and has not given their blessing to any such project. "I'm not saying this movie is not happening," he writes, later adding "I'm saying that as it stands, this movie won't have any of dads music in it, & I can't imagine that changing."
Entertainment Weekly shared a statement from producer Paul Van Carter that pretty much cleared up any confusion. Van Carter explained that the film never expected to use Bowie's music, only music from the same period of time. He explains that, very early on, his team "approached representatives of the [Bowie] estate before we started [developing] the idea of this movie," adding, "We offered to send the screenplay and make the estate involved in the creative process," but they learned that his estate doesn't typically license out his catalogue. Van Carter described Stardust as a type of film that is "a very sensitive one, an homage one, about a very unique moment in his life," not like the big-budget film Bohemian Rhapsody, as so many on Twitter had thought.
According to EW, the Bowie estate declined to comment for the story, but Jones made public what he thought was a better idea for a project (or at least what he thought of as one), and suggested Neil Gaiman (author of American Gods) and Peter Ramsey (of Spider-Man: Into the Spider-Verse) create an animated film from Bowie's many iconic characters. Gaiman and Ramsey seemed confused but also honored by the proposition in their Twitter replies, but it's unlikely a single tweet is enough to turn a massive biopic into a campy animated film.