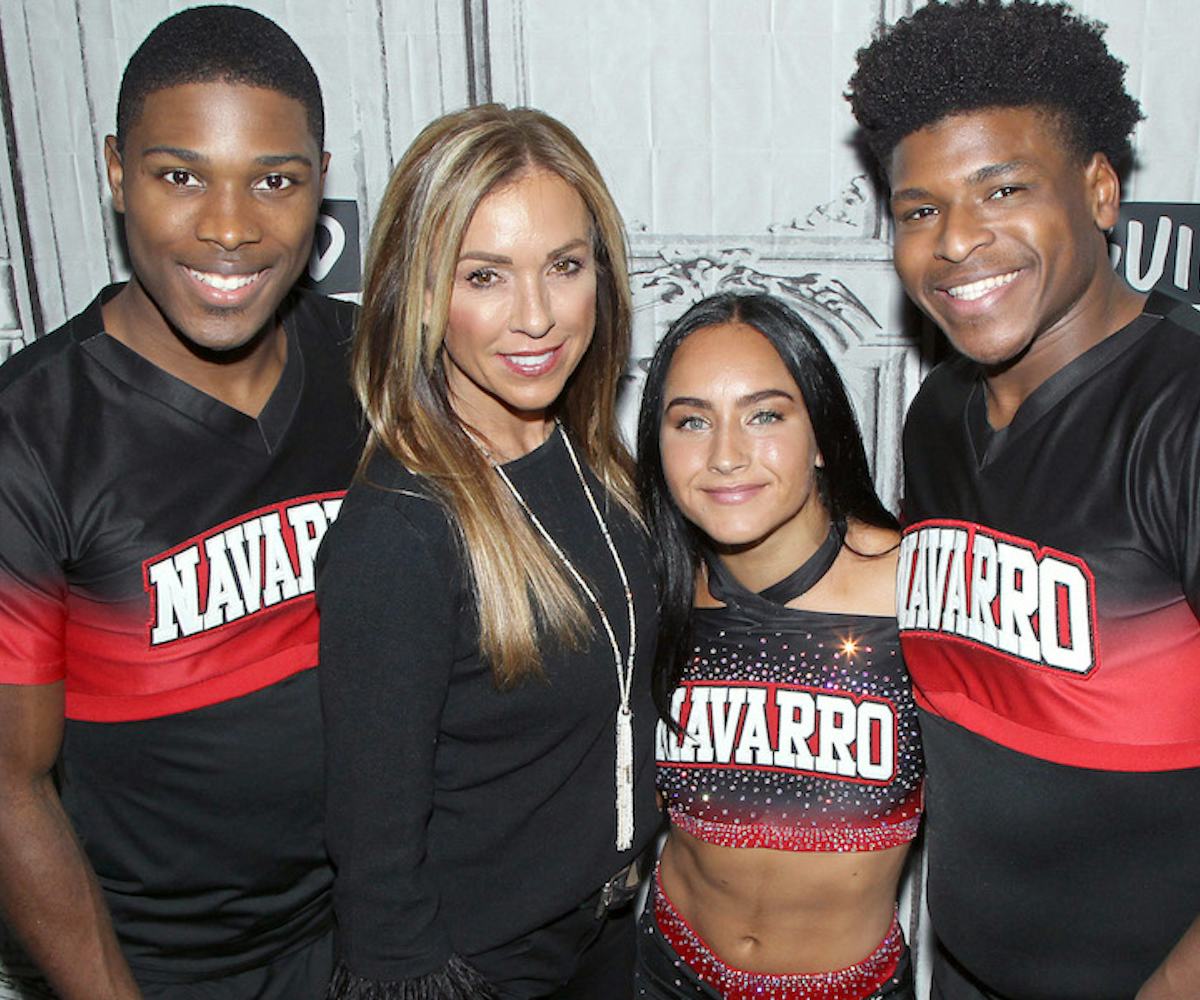 Photo by Jim Spellman/Getty Images
Netflix's 'Cheer' Stars Share Sad News That Daytona Championship Is Canceled
"This isn't goodbye Navarro 2020 it's see you later"
The worldwide spread of the novel coronavirus has hit both the athletic and entertainment industries hard, and competitive cheerleading is no exception. Netflix's engrossing docuseries Cheer introduced us to the nationally ranked Navarro College Bulldogs cheerleading squad, making international stars out of the team of flyers, stunters, and tumblers — who are all now mourning the cancelation of the cheering event they've prepared for all year in Daytona Beach, Florida. The annual championship, which represents the culmination of an entire year's worth of grueling physical and mental work for the cheerleading teams that participate, has been cancelled due to the COVID-19 virus. Varsity Sport, which hosts the competition, announced the cancelation on its website.
On Instagram, Navarro cheerleaders first made famous on Cheer shared their feelings about losing the chance to compete this year.
Fan favorite La'Darius Marshall wrote: "This isn't goodbye Navarro 2020 it's see you later. Daytona you will be missed and greatly appreciated."
Shannon Woolsey wrote: "as im [sic] typing this with uncontrollable tears running down my face, i can't help but think about how bad i just want one more performance with navarro cheer. the amount of love i have for this program is indescribable. i never could have imagined the season ending like this."
No word yet from Coach Monica, but we will be looking out for her eternal wisdom on this matter.