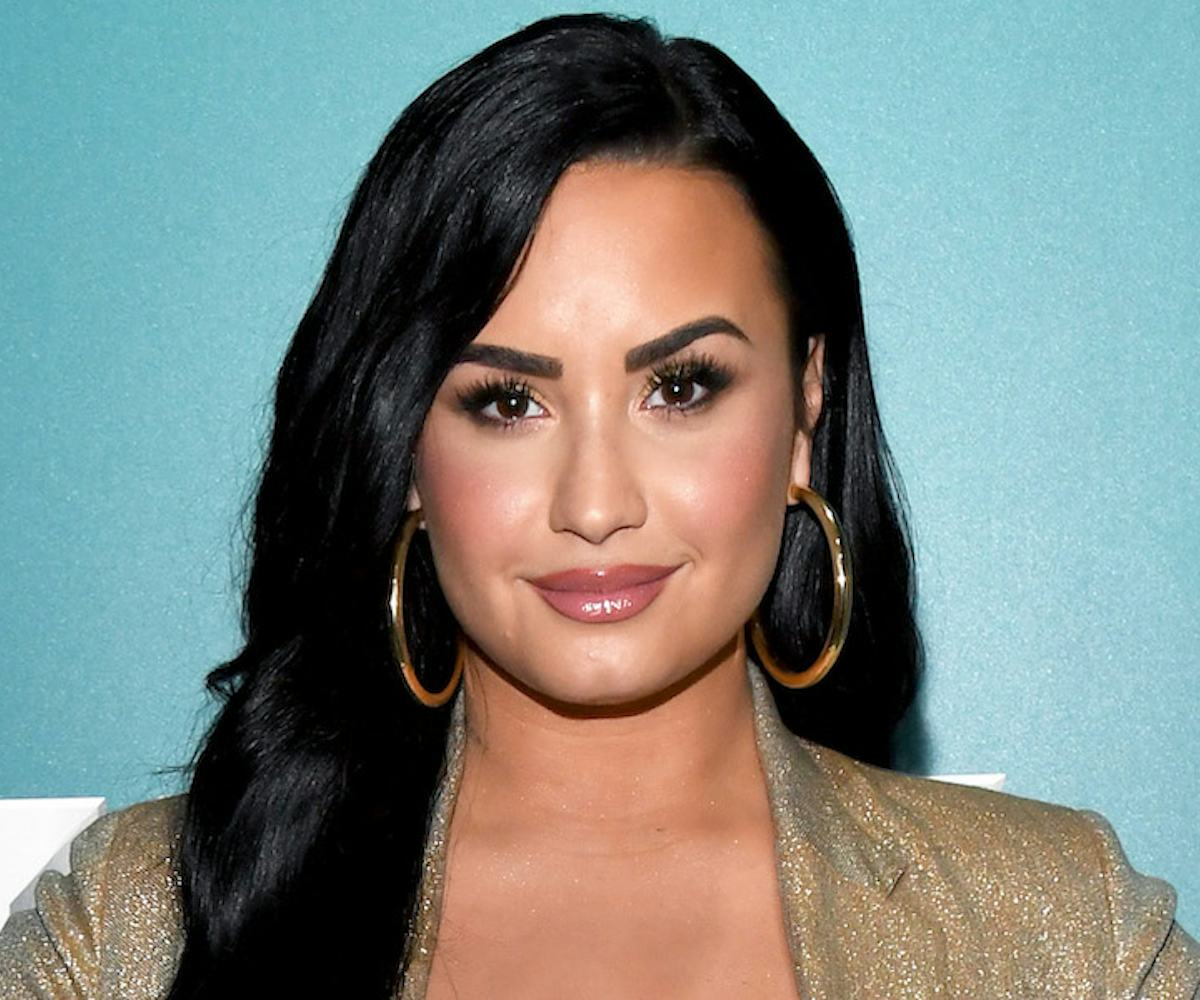 Photo by Kevin Mazur/Getty Images for SiriusXM
Demi Lovato Shares How She Came Out As Bisexual To Her Parents
"Cool For The Summer" was definitely a big hint
Shortly after her return to the stage at the 2020 Grammy Awards, Demi Lovato sat down for an interview with Andy Cohen, where she opened up about her experience coming out as bisexual to her parents. The singer admitted that, despite releasing her confident bi-curious anthem "Cool For The Summer" back in 2015, "I didn't tell my parents that I saw myself ending up possibly with a woman, too, until 2017."
"It was actually, like, emotional but really beautiful," she said. "After everything was done, I was, like, shaking and crying, and I just felt overwhelmed." Her parents weren't all that surprised, either — her dad even referenced her own lyrics after quipping, "Yeah, obviously" — and took the news really well. Lovato says her mother told her, "I just want you to be happy," which is basically the best thing a parent could say at that point. "That was so beautiful and amazing, and like I said, [I'm] so grateful," Lovato added.
From Lovato's story, it seems that her parents found out about her sexuality just as fans everywhere were clued in to the news. In her 2017 documentary Demi Lovato: Simply Complicated, she discusses denying labels and loving freely. She states, "I am open to human connection, so whether that's through a male or female, it doesn't matter to me."
Lovato has been increasingly open about her sexuality as of late, sitting down with Beats 1 Radio host Zane Lowe to talk about questioning her own sexuality and faith in an interview on January 24. She credited manager Scooter Braun with helping her to find a place of worship that understands her identity, saying, "You know what's really funny, is I shied away from church for many years. I didn't feel welcome... I was also like questioning my sexuality and I just found a place out here in LA that like accepts me for who I am no matter who I love, and there's no judgment. And that's what I needed, was a place of no judgment. And I hadn't found that until about a month ago."
Hear Lovato retell her coming out experience in the video below.