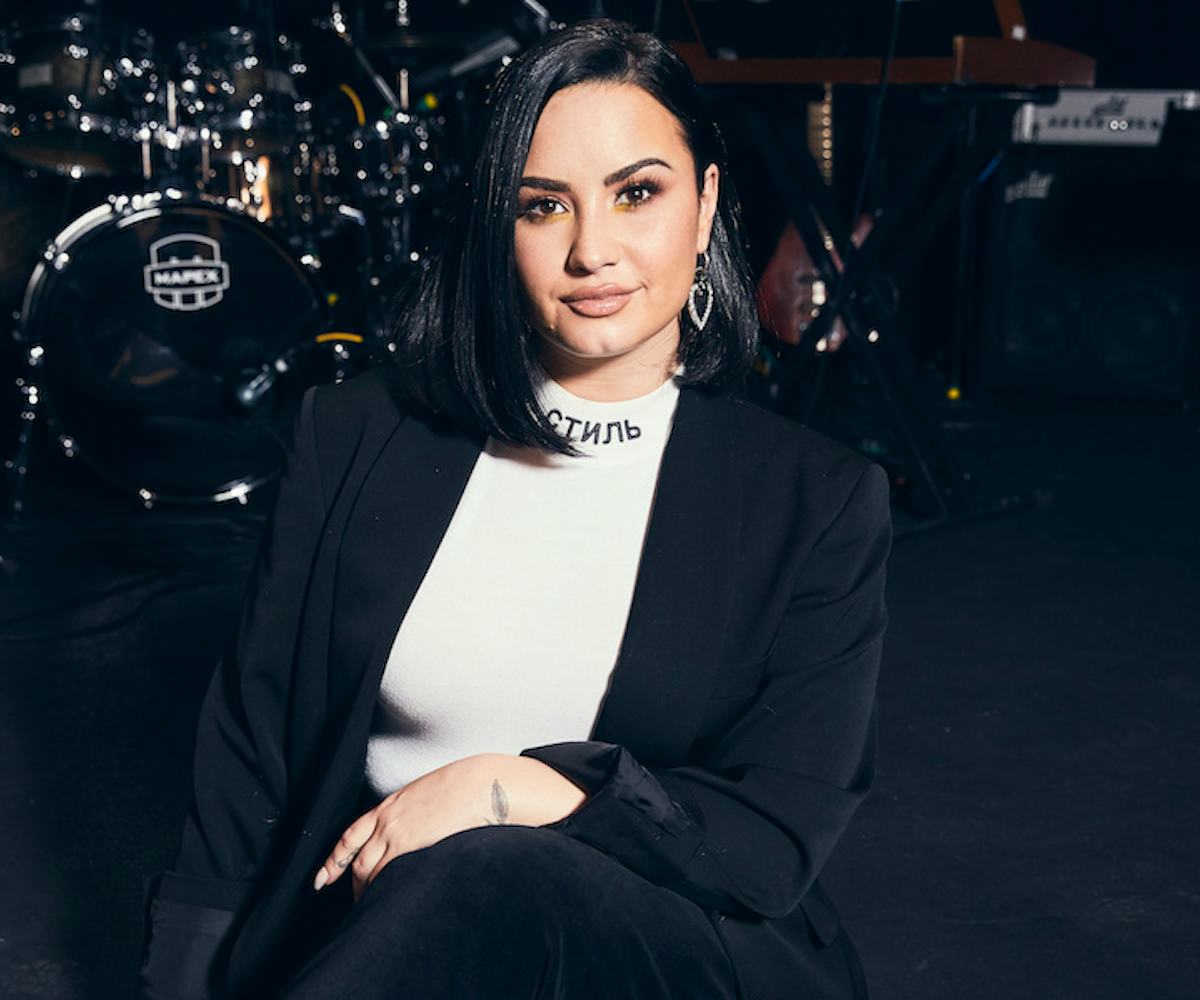 Courtesy of Apple Music's Beats 1
Demi Lovato Opens Up About Questioning Her Sexuality
She credits Scooter Braun with helping her find a place of worship that accepts her struggle
Ahead of her highly anticipated return to the stage at the 2020 Grammy Awards, Demi Lovato sat down with Zane Lowe to talk about her time in the hospital and new song "Anyone". During the interview, she opened up about her present and future, and how she was able to reconcile her return to faith with her experience questioning her own sexuality.
Per Lowe, Lovato's forthcoming single "Anyone" — which she will sing at the Grammys — features lyrics questioning "the power of faith and why am I praying." Lovato tells the host that she recently started going to church, and "was not really a big church person" as recently as a month ago. "You know what's really funny, is I shied away from church for many years. I didn't feel welcome," Lovato says. "I was also like questioning my sexuality and I just found a place out here in LA that like accepts me for who I am no matter who I love, and there's no judgment. And that's what I needed, was a place of no judgment. And I hadn't found that until about a month ago." Lovato credits manager Scooter Braun with helping her to find a place of worship that would understand her questioning her sexuality, adding that she "heard God clearer than I heard him in a long time" when he took her there for the first time.
Lovato is set to begin the new decade with her first live performance and subsequent new music since her July 2018 heroin overdose; only one month prior, she admitted to having relapsed after six years with harrowing single "Sober". According to Lovato, her newest song "Anyone" was written "shortly before everything happened," having recorded the vocals a mere four days prior to her overdose.
But Lovato admits she has bigger plans for the decade ahead, far past upcoming music. "When I think of my future for the decade, I think at some point in this decade I want to start a family," she says. She later adds, "I don't even know if I see it with a man or a woman, but like I just know that at some point I would love to do that this decade. And if it doesn't happen this decade, maybe the next, I don't know. We'll see. But I would love to start doing more things that make me happy and worry less about success.
Hear the full interview over at New Music Daily with Zane Lowe on Apple Music's Beats 1.