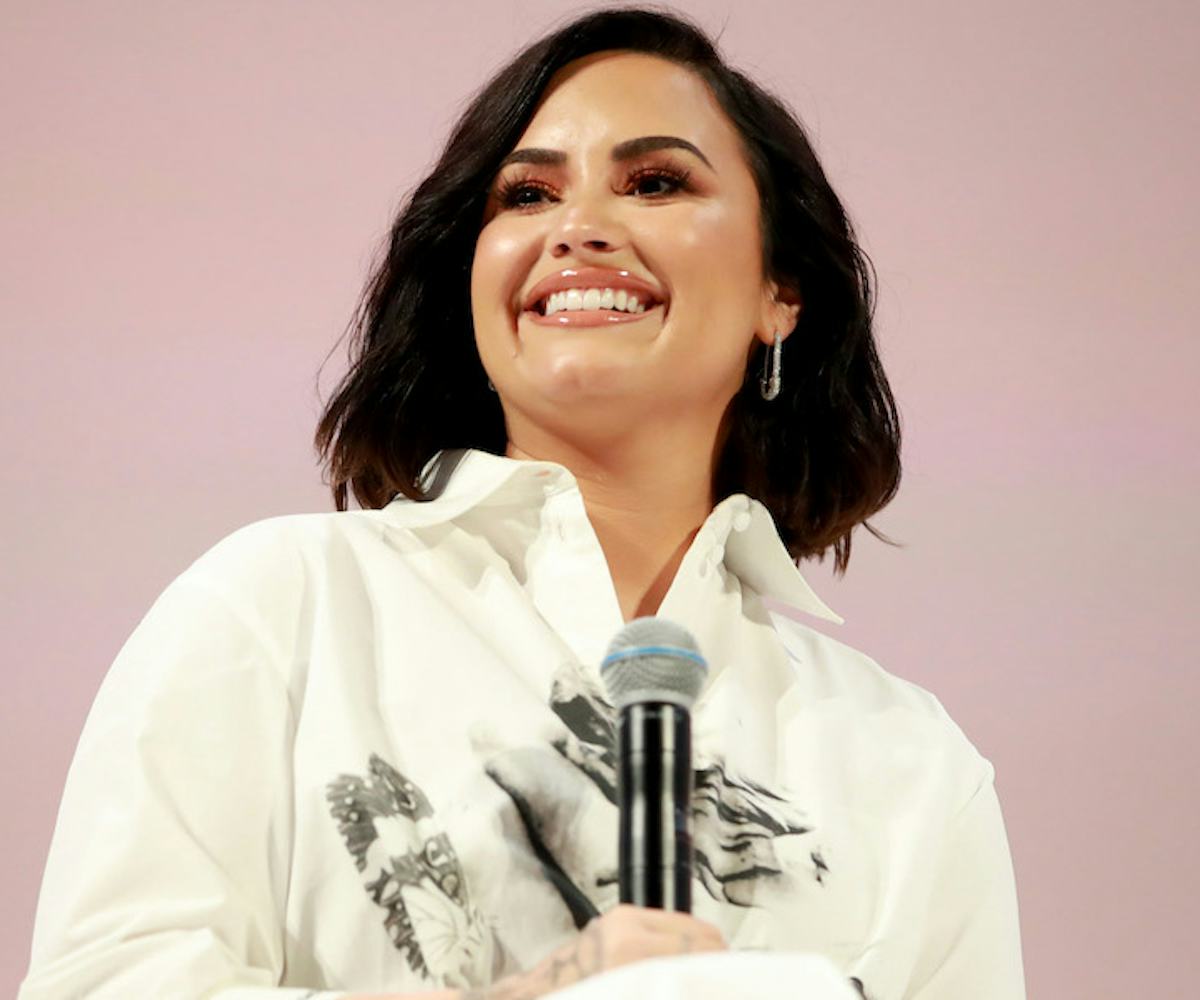 Photo by Rich Fury/Getty Images for Teen Vogue
Demi Lovato Is Getting Her Own Talk Show
Her comeback is in full swing
2020 is shaping up to be a prosperous year for Demi Lovato. With both a moving comeback Grammy performance, new single release and a moving rendition of the National Anthem at the Super Bowl under her belt, the singer and actress is moving onto new frontiers: a talk show. Variety reports that Lovato is signed on to host a talk show on the buzzy emerging mobile short-form content platform, Quibi.
Lovato's 10 episode talkshow has the working title Pillow Talk with Demi and promises to hit topics like activism, body positivity, sex, gender identity, relationships, social media and wellness, as well as the classic interviews with celebrity and expert guests. "I've always considered myself someone that speaks honestly about issues that face my generation," Demi said in a statement shared by Variety. "We're excited to bring those frank conversations to a public forum, where people can have the opportunity to relate to the topics and guests, while finding room for laughter and learning."
As of writing there is no release date for Lovato's show, but it probably won't be too long after Quibi launches on April 6. The streaming service is offering "snackable" programming, and has already signed with names like Bill Murray, Chance the Rapper, Tituss Burgess, Kevin Hart, and more.