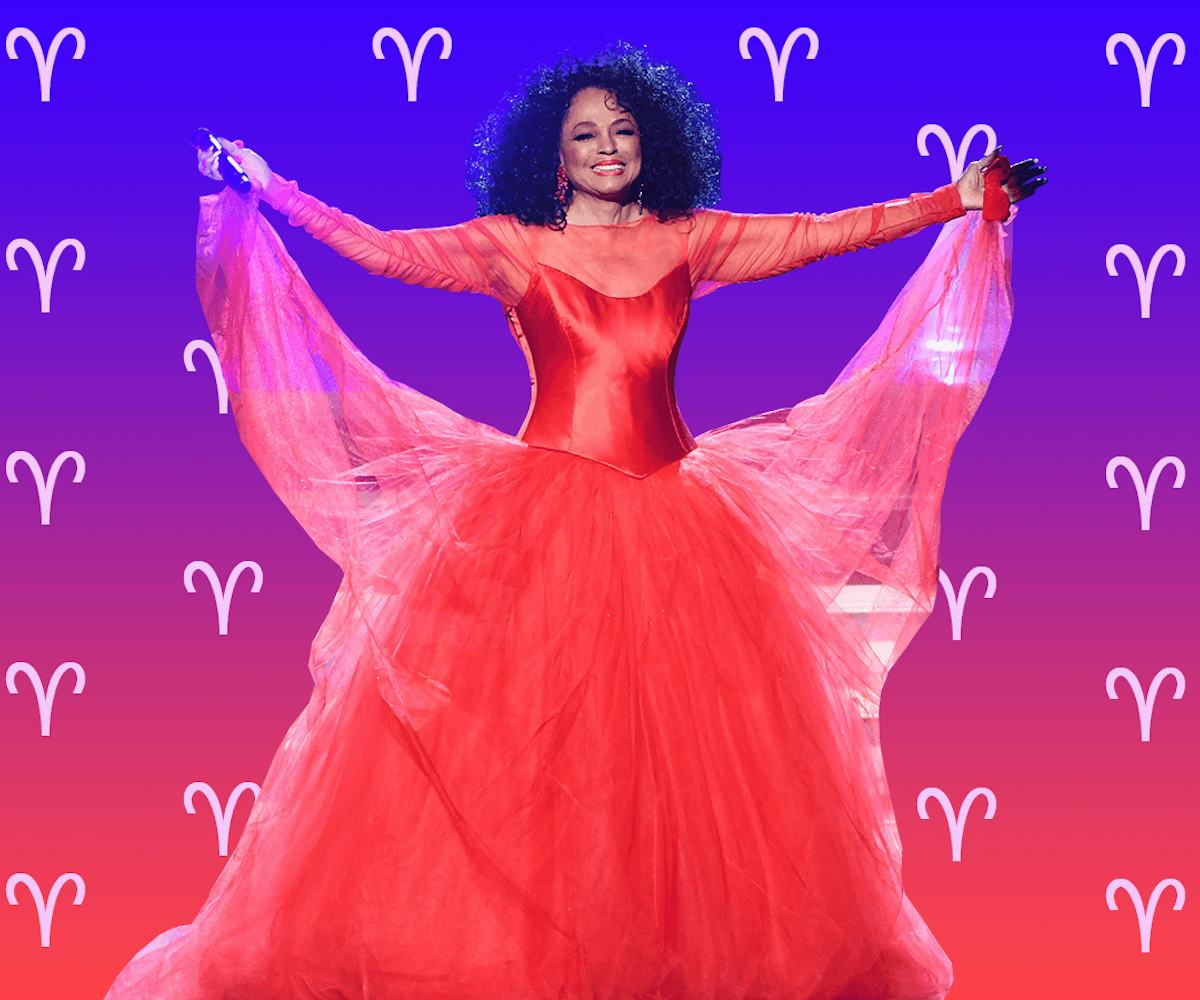 Diana Ross Just Served Peak Aries Energy At The Grammys
Who else steals the show for their birthday—a month and a half early
Diana Ross spent the 61st Annual Grammy Awards celebrating her 75th birthday. Her children sat in the front row proudly beaming at a mother who is larger than life. Rather than have a tribute in which other artists performed Ross' songs while she kicked back and relaxed, Ross not only performed many of her classics on her own, she also made the entire award show her own personal birthday party.
One thing though: It wasn't even her birthday. Talk about peak Aries energy. Ross looked like the fire queen she is, in a blazing red ball gown and her signature big hair. She mingled with the crowd. She spontaneously yelled "happy birthday to me" multiple times. It was her moment and it was glorious to behold. It was the most Aries thing I've ever witnessed. Leave it to the first sign in the zodiac to command the spotlight, in a totally new and unique way.
"Turn up the house lights!" "Put your hands back up. Don't be lazy!" These are the directives the icon gave to the crew and audience as she moved from the main stage to a smaller one in the middle of the Staples Center. Not only is she a multi-talented queen, she is living proof that the regrets I have about not having nearly enough Aries in my chart are real and they're painful.