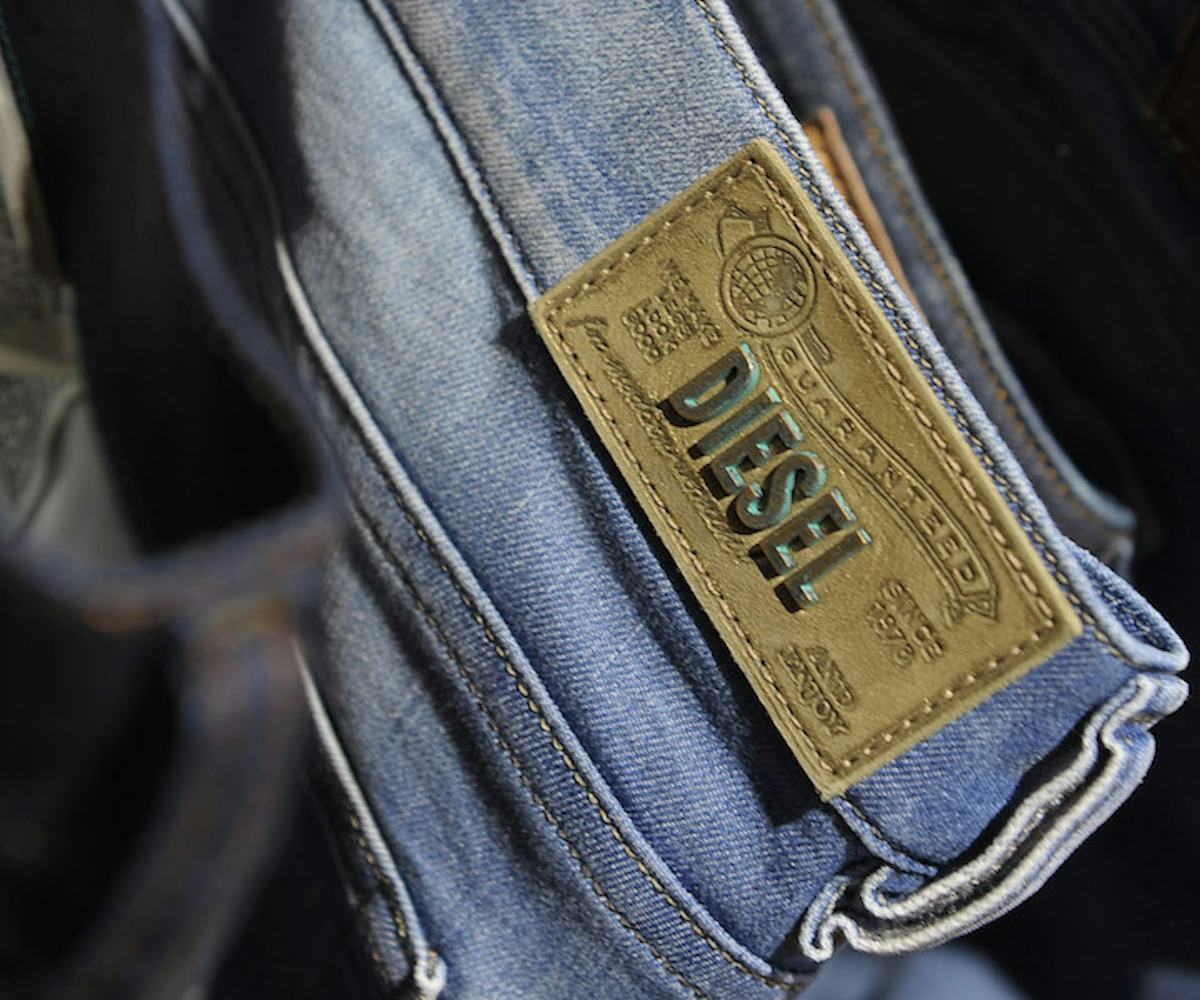 Photo by Michael Loccisano/Getty Images
What Does Diesel's Bankruptcy Mean For The Comeback Of '00s Trends?
I won't complain if I don't encounter bootcut denim for a few more years
Diesel, provider of some of the most popular denim during the late '90s and early aughts, has filed for Chapter 11 bankruptcy. According to Bloomberg, the brand estimates to be $50 million in debt—having not been profitable since 2008—but has a three-year plan to revive its stores.
As plenty of early '00s trends have come back into style, the decline of once prominent denim brand may be a sign that the return of low-rise and bootcut jeans may be a lot more difficult than previously predicted. But it isn't our hesitance to try and sit down in a pair of belly-bearing pants that led to the company's economic state—Diesel cites a combination of bad investments and theft as the catalyst.
Chief restructuring officer Mark Samson stated in the court filing, per Bloomberg, "Prior management began employing a real estate strategy that involved substantial investments in its retail stores" and that, by focusing on "premium" locations while sales "dropped precipitously," the brand began shelling out more than it was earning. Diesel plans to focus on the aforementioned real estate issues as part of its restructuring, relocating stores to areas with lower rent. The company also blames the debt on fraudulent invoices paid out to "spoofers."
Last fall, Diesel was at the center of controversy when it sold a jacket bearing a homophobic slur as a part of its "Ha(u)te Couture" line, in which models and celebrities wore clothing decorated with names they've been called. Critics deemed Diesel's attempt to "reclaim" the slur in poor taste. Part of the brand's plan involves working more closely with influencers, though perhaps the brand would also benefit from following brands like Prada in diversifying voices as it attempts to revive itself.
In the meantime, we'll just have to see if low-rise or bootcut jeans make a full-on comeback.