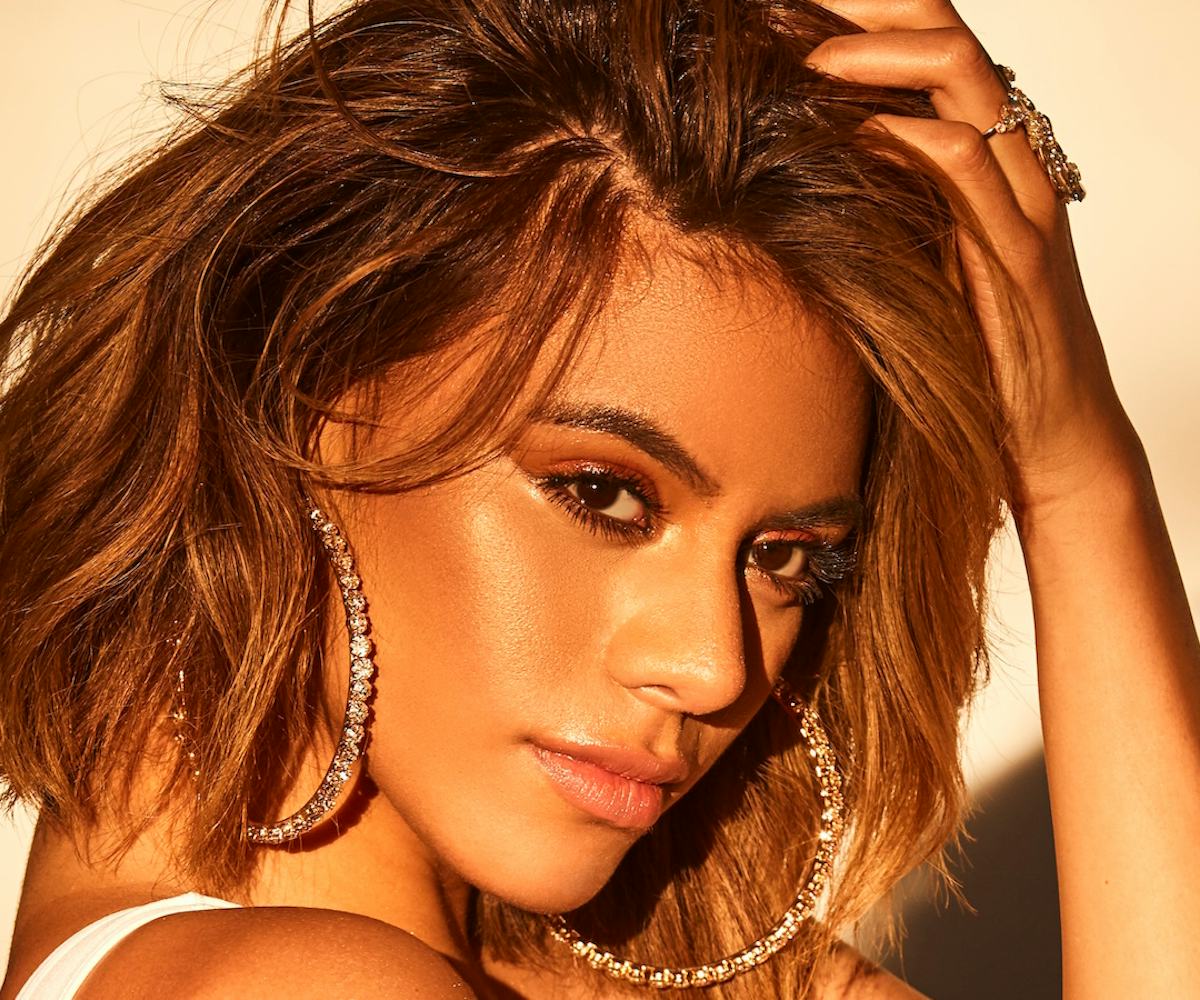 Dinah Jane Is Ready To Introduce Herself
With the perfect trio of songs, she's found her sound and bares it all
Press play on Dinah Jane 1, and you'll instantly pick up on the '00s R&B influences—but, you won't feel like you're listening to a tacky tribute to the trendy aughts aesthetic. Instead, you'll hear the true-to-herself sound of former Fifth harmony member Dinah Jane, who described the feeling of recording these tracks as being akin to speaking in her "second language"—and that's exactly how authentic it sounds. With these three songs, she's revealed herself in a big way—"both vocally and personally"—and is stepping forward to claim a stage of her own.
Dinah Jane's rise to fame launched memorably with the formation of Fifth Harmony on The X Factor, but it wasn't without missteps and hesitation. She'd long pursued her musical dream, sharing, "I went to auditions... I went on America's Got Talent—people mocked me because I didn't make it that far. Then, The X Factor came." The X Factor was nearly another false lead, as she was eliminated during bootcamp but brought back on the condition that she joined a new girl group alongside Camila Cabello, Lauren Jauregui, Normani, and Ally Brooke. It was the big break that would eventually give her the power to step into the spotlight as a solo artist, now with more wisdom and a built-in fan base to back her up.
However, the transition from being in a group that had a lot of people telling her what to do made her a bit uneasy about collaboration, nervous about what would happen when she asserted herself and stepped out on her own. But, when recording her first bundle of songs, she luckily was surrounded by collaborators who were eager to hear her out, and incorporate her ideas into the final product, an experience about which she speaks fondly. For the first song, co-wrote and produced by J.R. Rotem, she said, "He's so open to me speaking my mind. Sometimes I get a little timid, and I don't want to step on anyone's toes and have them think that my ideas are better than theirs." She continued, "Sometimes people get in the way, but with him, I never once felt that. I felt like whatever was on my mind and on my heart, he would take that and make that come to life."
Any timidity Dinah Jane was feeling, though, is not apparent in her sound. Instead, she's bold and harnesses the swagger and attitude that come from being part of the biggest girl group around, yet knowing she can make it on her own. And not just professionally, she's also asserting her independence in her personal life. With "Heard It All Before," she kicks it most closely to the vintage R&B sound, singing about the shit that men say over and over again to win you back until it all loses its meaning. "I was just fed up with that; like, I'd heard it all before," she told me. "It's never going to change. You can never change someone… You can never change someone who doesn't want to change." And the sound lends itself to the execution of the lyrics, she thinks: "It's so empowering, that sound. I can't wait to see my girls sing along with it."
The second song on Dinah Jane 1 might just be her favorite. She told me that when she first heard the demo in L.A. Reid's office, "it popped and vibed. I went crazy all over. I was like, I want that song." And she got it. It's the sexy, brooding center of the trio, and it really lets Dinah sink into her lower range and show everything she's working with.
But fans new and old should listen most closely to her closing number if they hope to learn anything about the Dinah behind all the success and chart numbers. "Fix It," co-written by the singer, is her most vulnerable work yet. "I don't know if anyone's truly listening to the lyrics, but I went through a really, really tough time, where the people that I thought would love me turned against me," she told me. "I was living in a home with 23-plus people and dreams that I wanted to accomplish... I wasn't getting the support behind me... my family wasn't backing me up enough."
"I went to auditions... I went on America's Got Talent—people mocked me because I didn't make it that far. Then, The X Factor came."
She offers a bit of empathy to her family, understanding that they were concerned she'd "get caught up" in a career and become "someone else," but she'd known that wasn't true and wanted them to believe that. "My point to them was: I will never change. I know, in a way, you're trying to protect me, but you discouraging me is making me want to fight even harder." And with "Fix Me," she opens the conversation back up with her family, asking, "What can I do to fix our relationship? What I can do to feel like I'm home instead of feeling like I'm living like you disowned me?"
Alongside producer Neff-U and songwriter Hayley Gene, Dinah Jane poured her heart out to her fans. "I basically was in a space where I needed therapy," she said. "[I had this] secret for so long, and I think I always felt like I came from a picture-perfect home but truly, I didn't." Initially, she didn't want the song to come out and wanted to keep it close to her; but then she played it for her family, as they apologized immediately after hearing her message. "We all live together in one home, so they approached me [and said that] they're sorry, that they didn't know I was going through that," she explained. "It was just toxic at the time, and in a way, this record kind of stays on the issue of it. But had I not spoken about what was on my mind and my heart, we wouldn't be here right now. We wouldn't be as hype as we are right now. So, in a way, this song is my lifesaver."
"But had I not spoken about what was on my mind and my heart, we wouldn't be here right now."
This trio of songs liberated Dinah Jane in so many ways; she's able to put past grievances to bed, and let the world know who she is, where she's come from, and taught it not to underestimate her potential. "It feels so free, and I feel like I don't have to rely on anyone," she said. "Some people were telling me, 'Oh you should get a feature on a song.' [Saying] that it's weird being on a full track on your own and not with your girls, but for me… it's always been Dinah. I don't feel like I have to put on a front that I'm someone else." Dinah added, "My craft is always number one. I can't bend, I can't break, I can't crack anything. If my gut is telling me something, I have to follow it."
Luckily for her, she's not truly on this journey alone, at least not in spirit. She has one of the fiercest fan bases in the world to back her up at any turn; Harmonizers and Dinahsty members will make sure you know of that if you ever do her wrong. She joked to me that "they're wild," but I can imagine it might be nice to have a little army of people in your Twitter mentions, people who love you and just want to see you shine. "I will never let them down. They know my potential. They know how much I have in me. Reading the comments and seeing the belief in me really makes me want to fight even harder," Dinah told me. "I believe [in myself] too, but it takes a bit more... a group of people to give you that courage to succeed even further."