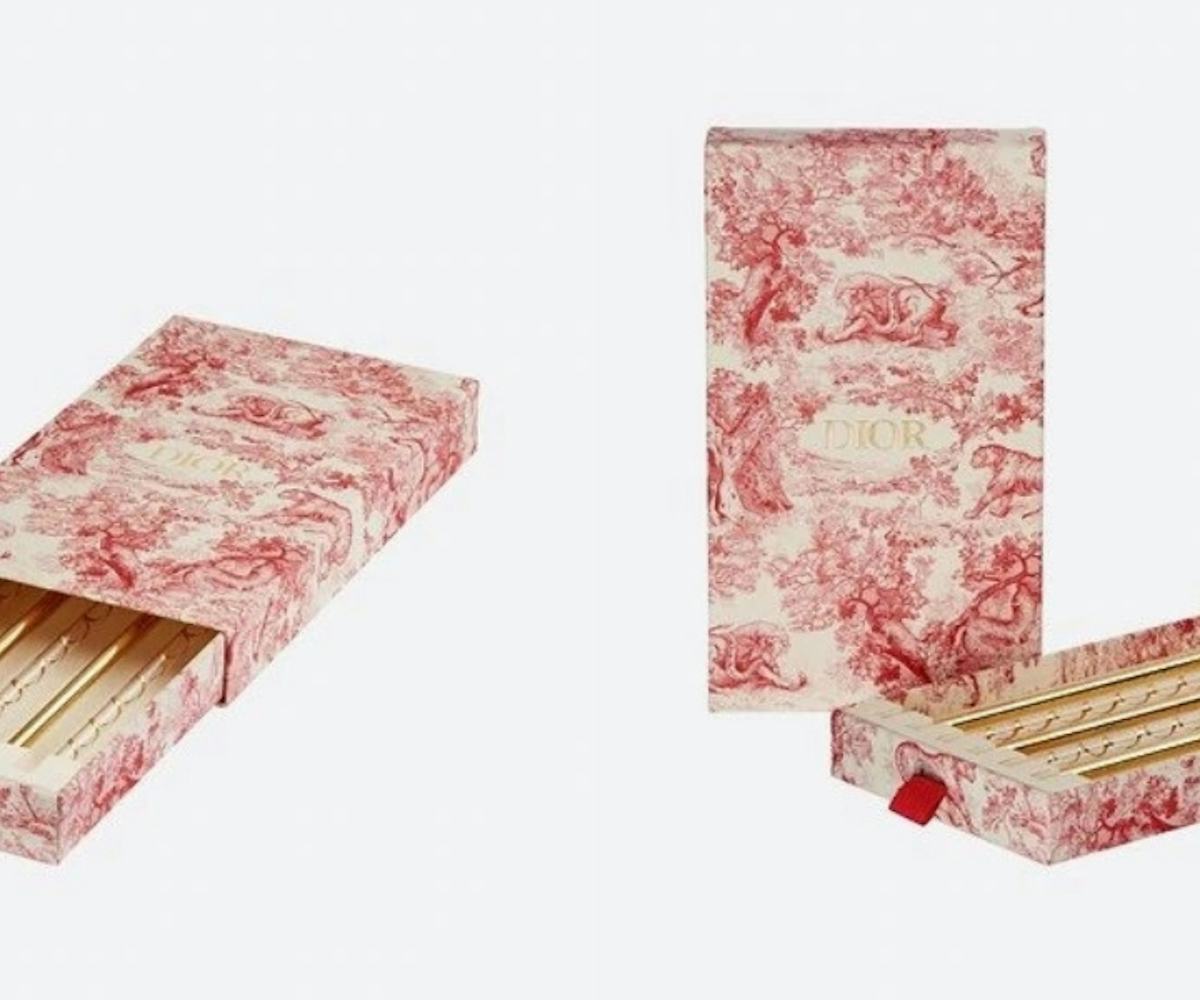 Dior Now Sells $150 Reusable Straws
Sustainable for the earth, not sustainable for my wallet
Luxury fashion house Dior started selling reusable straws. Now, you can trade out your single-use plastic straws for designer hand-blown glass straws. That is, if you have $150 to spare. Sustainable for the earth, sure, but, unless you're part of the 1 percent, it's not sustainable for your wallet.
The straws are currently available on Dior's British e-commerce store and in boutiques for £120, which is approximately $150. The set does come with a total of six straws, making each cost approximately $25. Half of the straws are a solid gold color, while the other three feature a gold spiral motif. The vintage-looking packaging is designed to match many of Dior's other home items, including a $220 candle, $280 pillow, and $115 dinner plate.
Sure, swapping out plastic straws if you are physically able to do so is a good first step in being eco-conscious. But, if you can afford to be dropping $150 on reusable straws, you can probably afford to be putting that money (and more) toward more effective means of saving the environment.