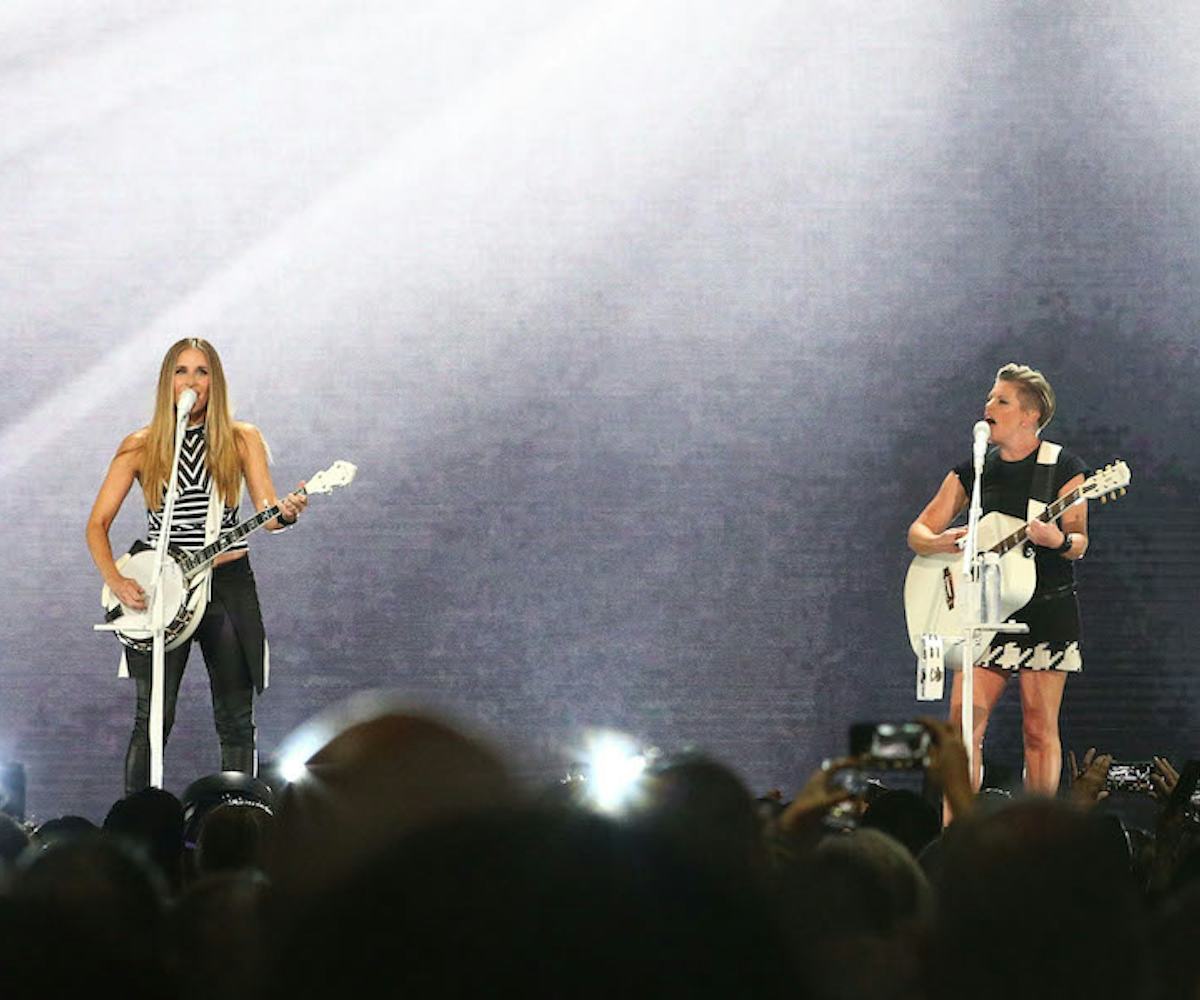 Photo via Getty
The Dixie Chicks Release First New Music In 14 Years
The Dixie Chicks are back, y'all. After a 14 year hiatus, the country trio is gearing up to release a new record for the first time since the George W. Bush Administration, starting off with the new track "Gaslighter." Produced by Jack Antonoff — who previously produced Lana Del Rey's Norman F*cking Rockwell! and Taylor Swift's Lover — "Gaslighter" is an emancipatory anthem and vintage Americana video that will surely serve as the centerpiece for the Dixie Chicks' highly-anticipated comeback album.
The Dixie Chicks revealed to Zane Lowe on Wednesday that "Gaslighter" doubles as the new record's lead single and the first song they ever wrote with Antonoff. "At the time, we thought we were gonna write with a bunch of different people and get different producers, and we wrote with him and we're like, 'He needs to produce it,'" said Emily Strayer. "This needs to be the sound for this album, 'cause he blew us away. It was such a fun song to start with."
Dixie Chicks' last studio album was 2006's Taking the Long Way, and since they Natalie Maines, Emily Robison and Martie Maguire have stayed active. They not only collaborated with Beyoncé, but Strayer and Maguire formed the bluegrass duo Court Yard Hounds.
Watch the video for "Gaslighter" below and listen to the full record when it drops May 1.