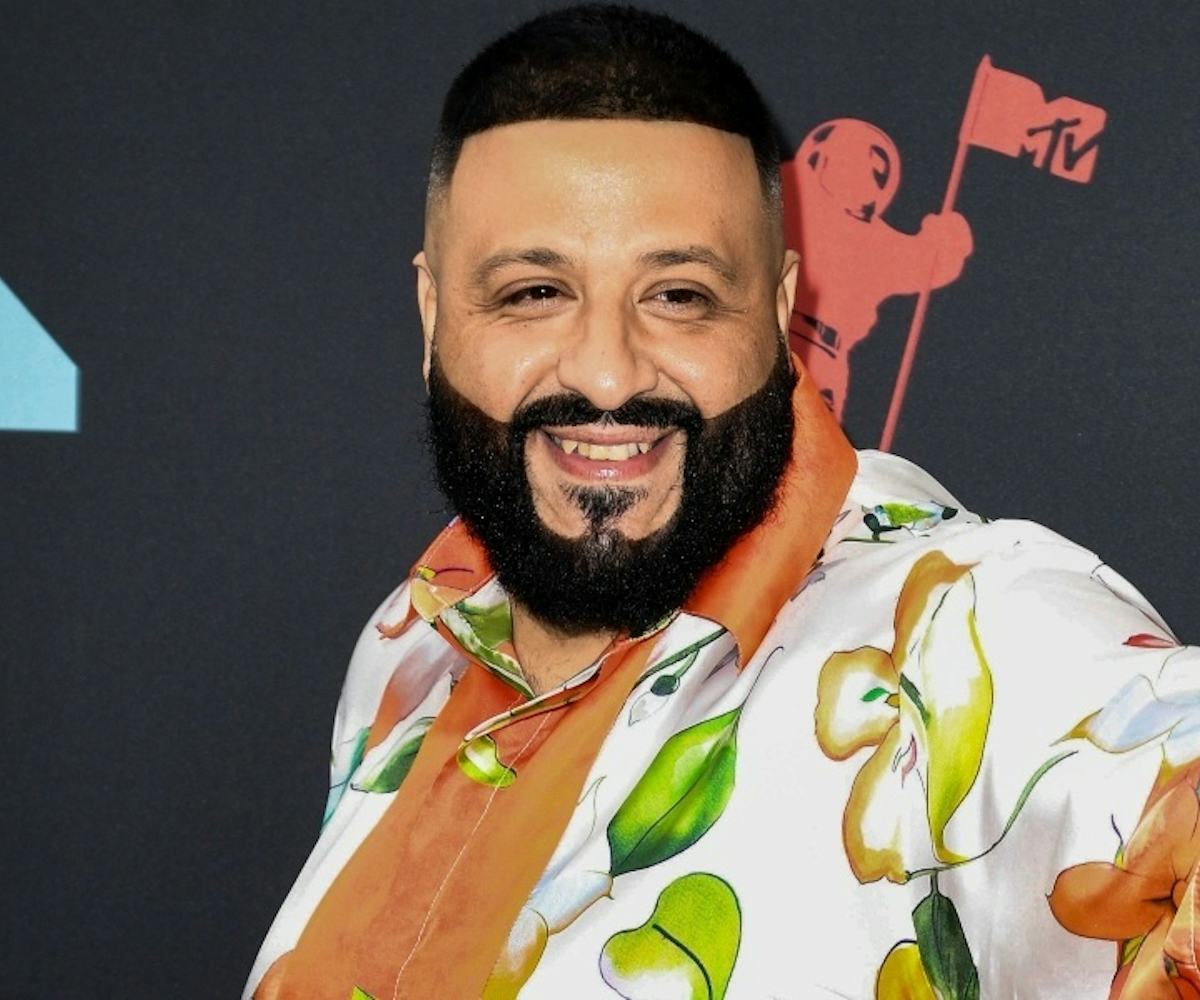 Photo by imageSPACE/Shutterstock.
Brace Yourselves: DJ Khaled Is About To Double His Big Dad Energy
He's having "ANOTHER ONE"
It doesn't seem possible that DJ Khaled could love his two-year-old son, Asahd, any more than he already does.
His intense energy around being a dad began before Asahd was even out of the womb, and DJ Khaled documented the labor and delivery on Snapchat. Since then it's been nothing but matching outfits, joint appearances at award shows and red carpets, and an album named after him. But Khaled is about to go even harder because his wife Nicole Tuck is pregnant with the couple's second child.
Khaled took to Instagram to share a video of the entire family in an ultrasound tech's office. They are expecting a baby boy. The video also included an adorable clip of Asahd saying "another one," which is obviously fitting, and kissing his mom's belly. Khaled included a long caption about legacy being the only thing he wanted to leave in this world and blessings. He credited Asahd with some of the greatest albums he's ever made. And he put us on notice that the energy is only continuing with baby number two. "I'm feeling more inspired than ever now," he wrote. "As we go into this journey I'm taking FANLUV along with me to keep the love and blessings flowing to the world!"
Get ready for a lot more yelling and baby merch in 2020.