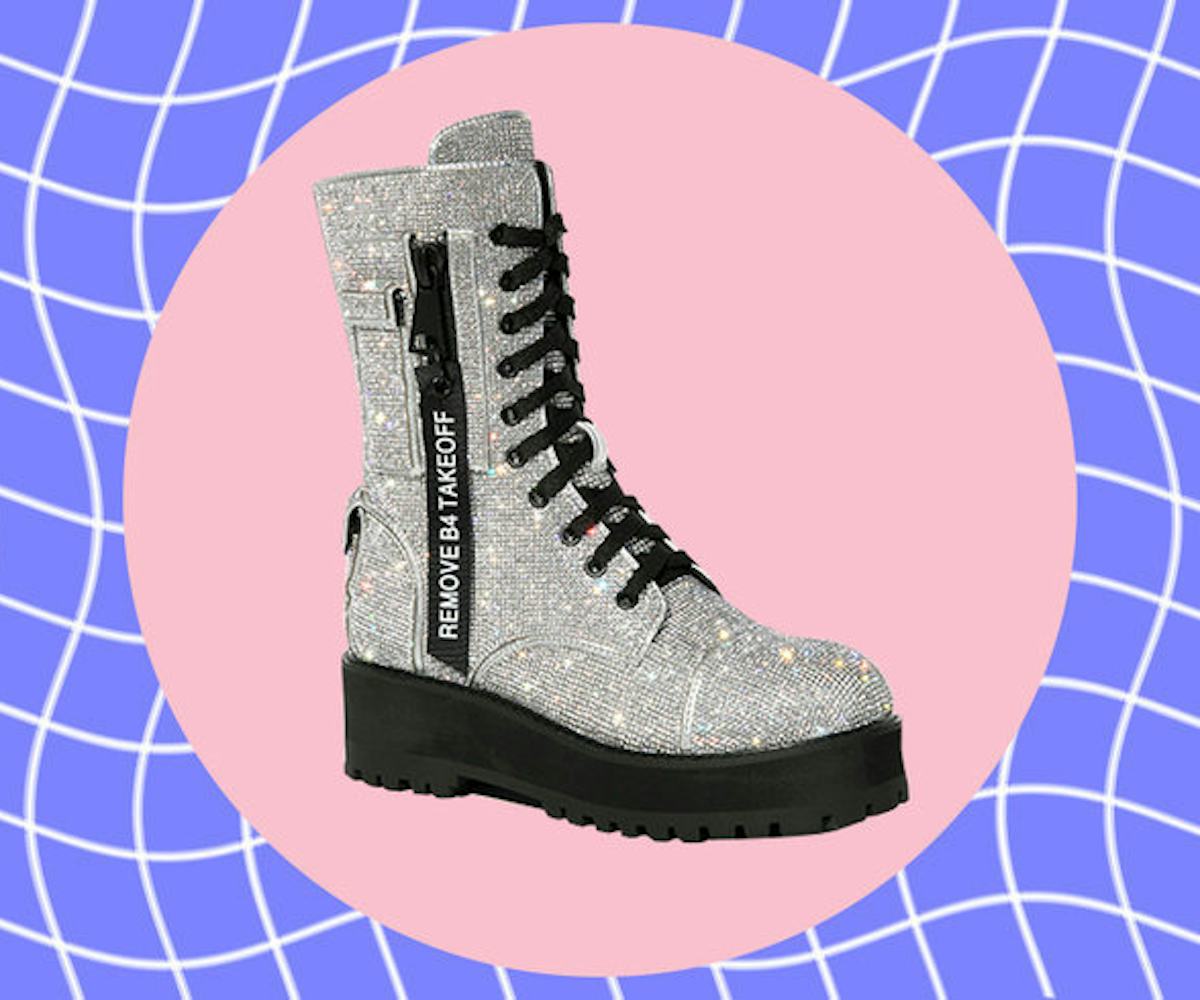 This Wildly Popular Dolls Kill Boot Is Coming Back, But Only For A Short Time
You know, the one that sold out in 30 minutes last time
Dolls Kill is hitting the road in a goth ice cream truck to give you one last chance to snag a pair of its Billionaire Bling Boots. Last November, the ridiculously sparkly combat boots sold out in only 30 minutes, but, due to popular demand, the company is giving you another IRL opportunity to purchase a pair in eight different cities on the truck's map, starting today in Austin, Texas.
At each stop, the truck will be stocked with a limited number of boots and only be in town for one day. Addresses are shared the day before the truck rolls into town, so, if you want to stay in the loop, sign up for the mailing list or follow @theblingtour on Instagram. If you live in California, you won't have to go running around to find the truck. Dolls Kill is selling the Billionaire Bling Boots at its brick-and-mortar locations in San Francisco and Los Angeles for a single day each, in lieu of tour stops, before the truck heads to Chicago, and eventually ends two weeks later in Miami.
The boot itself, if you forgot, is a lace-up, platform combat style that is *covered* in little sparkly stones that catch every little bit of light that hits them. It's the perfect blend of feminine glam-meets-streetwear, complete with a little flight tag that is the perfect nod to your inner hype beast.
Until the truck rolls into NYC, I will be harassing my boyfriend to go in my place due to a very poorly timed trip out of town.