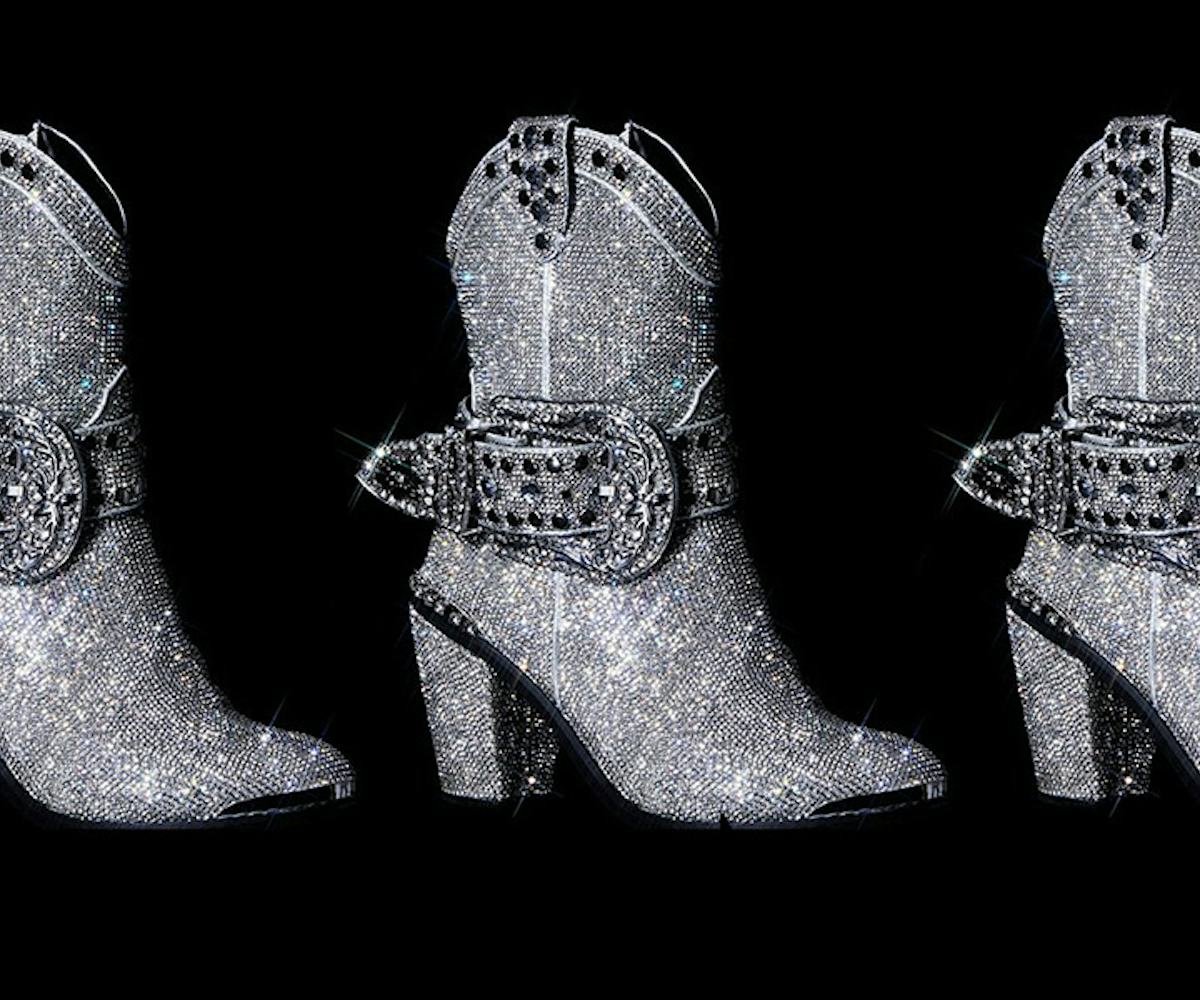 Photo via Dolls Kill
Here's How To Get The Dolls Kill Sparkly Cowboy Boots Of Your Dreams
Act fast, this collection won't be around for long
Dolls Kill just revamped its highly coveted Bling Boot—you know, the one that previously sold out in only 30 minutes online and had lines wrapped around the block for in-person purchases—and now, there are five ultra-sparkly silhouettes that will have all eyes on you when you step out onto the street. Dolls Kill is also bringing back its Bling Tour to sell these boots on a road trip across the country that's sure to draw the same craze, if not even more. Now, rather than just offering combat boot punky-realness, the Bling collection is going full yeehaw with the cowboy boots of your horse girl dreams.
The online retailer announced the tour by sharing an equally blingy teaser clip showing off the new silhouettes. The original combat boot is joined by a taller version of itself, as well as a chunky platform and a more feminine thigh-high heeled silhouette. The best addition of all, however, is the blinged-out cowboy boot. Ever since laying my eyes on it, I haven't been able to stop thinking about getting a pair of these on my feet. They haunt me. I'd wear them to the grocery store, to work, to the club. Heck, I'd wear them to my own wedding someday.
But, for just a moment, let's pause and look at the cowboy boots in all their glory and zoom in on the intricate detailing on the buckle. This is peak yeehaw glam, and I want in on 110 percent of it.
Starting tomorrow, the Dolls Kill team hits the road with all the best bling boots in tow, stopping in New York City first and ending up in Vancouver, BC one month later. Sales start at 12pm in each location (and will be sold online at surprise times), so pack some snacks and grab your squad to get in line and snag the sparkliest shoes of your life.