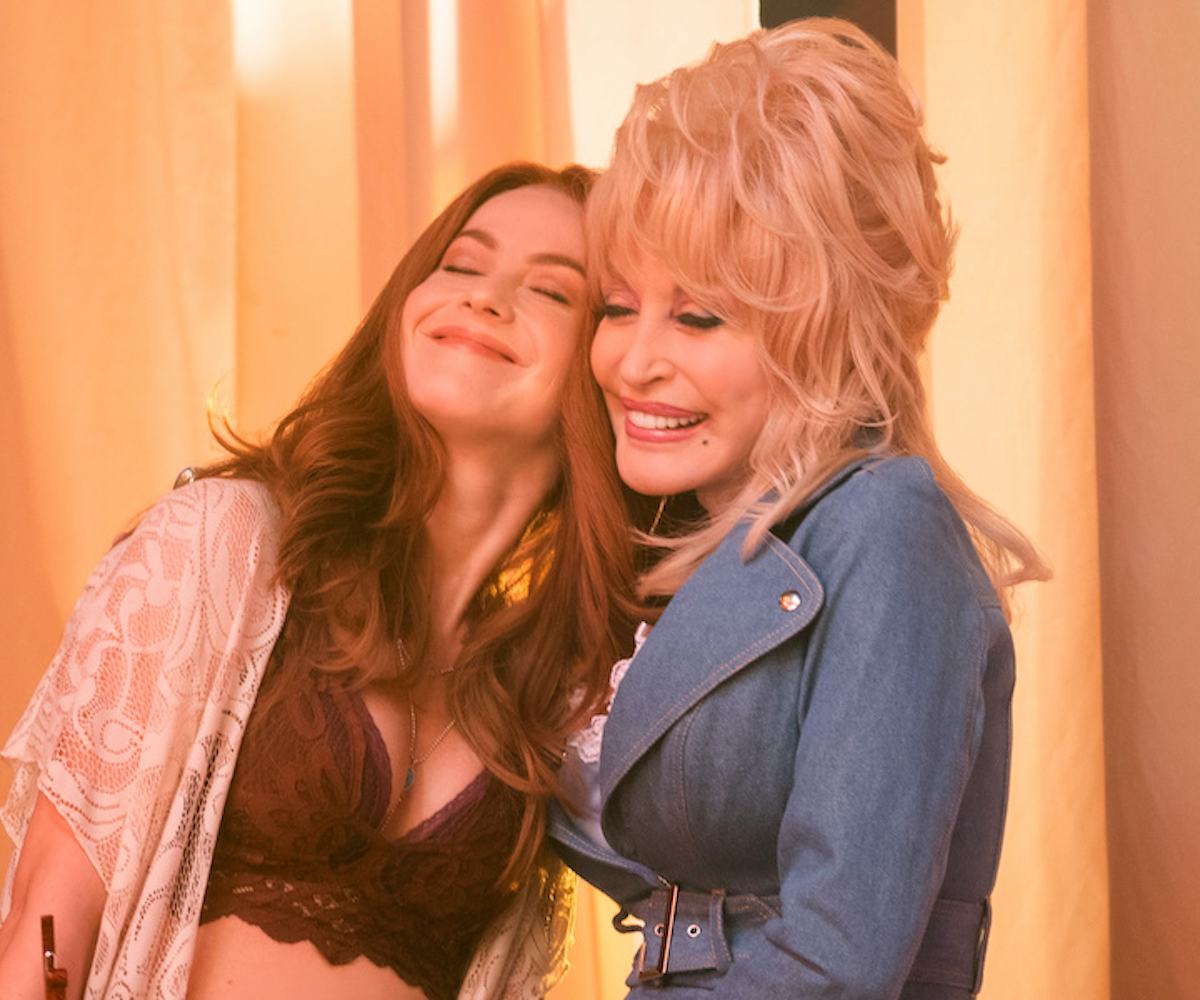 Photo by Tina Rowden/Netflix
Julianne Hough Becomes Dolly Parton's "Jolene" In New 'Heartstrings' Trailer
The show explores the inspiration and stories behind some of Parton's biggest hits
Dolly Parton's Netflix seriesHeartstrings is almost here, and a new trailer gives us a glimpse into the stories that led to the creation of the country star's biggest hits. The eight-episode show expands upon eight Parton songs we all know and love, creating individual, intricate universes around "Jolene," "Two Doors Down," and more. Jolene — perhaps the most iconic potential home-wrecker in musical history — is played by dancer-turned-actress-and-musician Julianne Hough.
In the trailer, Parton narrates an introduction to the series over light acoustic guitar. "The songs that I've written; they're stories of my life," Parton says. "Every triumph, every struggle, every smile, every sorrow. It's the melody of my memories. It's the sound of my heartstrings." Thanks, I'm crying already!
We don't see any of the drama of the episode revolving around "Jolene," but we do see Parton call Hough's "pretty little butt" to the stage in a bar to join her for a song. Later, Hough performs on a much larger stage as an unnamed woman (Kimberly Williams-Paisley) looks on from the audience. It's then that Parton offers a bit of wisdom: "Songs that withstand the test of time are the ones that are written from the heart." And if anyone knows that to be true, it's Parton.
Watch the trailer for Heartstrings below ahead of its November 22 release date.